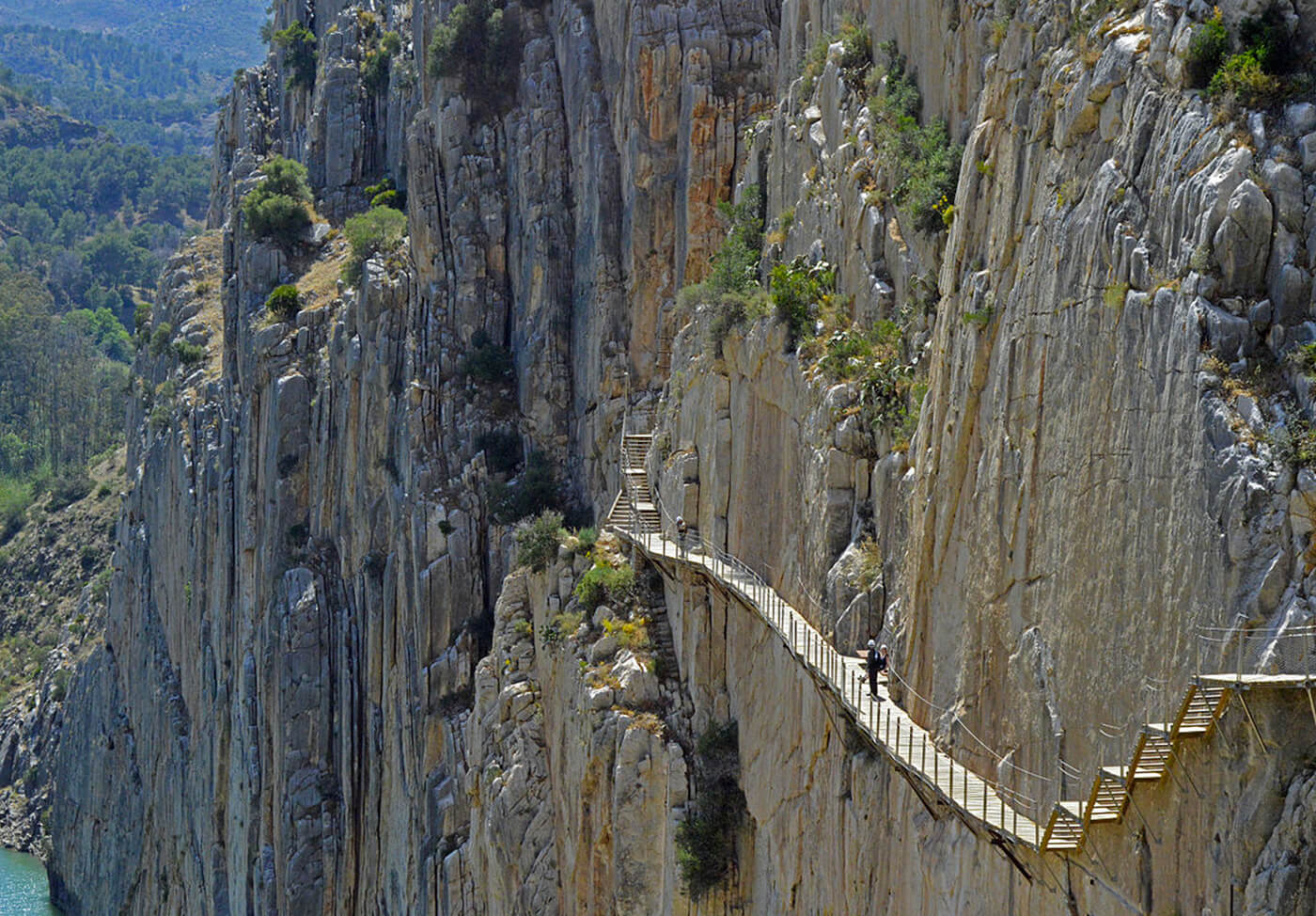 The Caminito del Rey is a popular path for thrill seekers and adventurers. It is considered a haven for extreme sport enthusiasts. The Caminito del Rey is a path which winds along the walls of the Gorge of Desfiladero de los Gaitanes in El Chorro, just close to Malaga in Spain.




Caminito del Rey is about 2 miles long and just 1 meter wide with a drop of a few hundred meters. The pathway is protected with cliff wall to one side and unprotected on the other side with a canyon and the Guadalhorce River just below. These characteristics make it one of the most dangerous paths in all of Europe.




The road was created over 100 years ago as a trade route for hydroelectric materials, and was given its name in honor of King Alfonso XIII who in 1921 was present for the inauguration of the route, thus giving it its name of Caminito del Rey - "Road of the King". The road was considered so dangerous that it was soon abandoned after two serious accidents in 1990 and 2000 which took the lives of 4 people. The Andaluse authorities immediately shut down the road after the accidents but this didn't stop daredevils from having a go at walking it. Many visitors continued to walk the route at their own risk without any protection, among fallen rocks and broken road.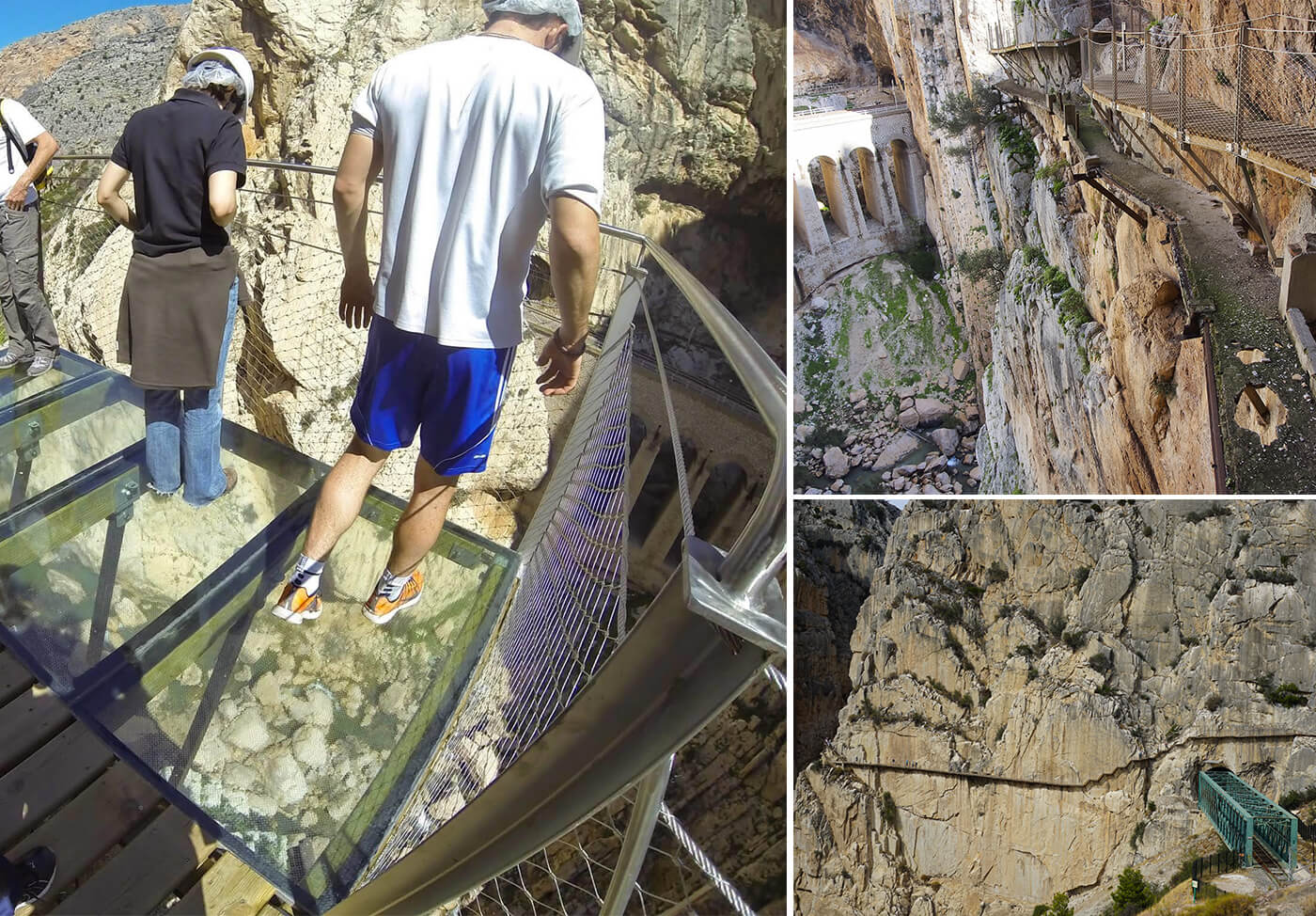 The Caminito del Rey was safely restored after 14 years and reopened to the public in the Spring of 2015. The old road is still visible today and remains a spectacular site. The new road is now safe to walk and holds 600 visitors a day, with mandatory booking of 50 people at a time. The walk begins at Ardales and ends at El Chorro, passing a panoramic bridge. Some points along the road even have glass panels to properly enjoy the canyon view below. If you suffer from vertigo, the Caminito del Rey may be just the challenge you need to get over your fear! It is a terrifyingly wonderful experience.