Júzcar is a small Andalusian town located in the province of Malaga, just 20 minutes by car from the wonderful and ancient town of Ronda. It is a village of about 300 inhabitants, completely painted in blue and known in Spain as "The city of the Smurfs". This once anonymous village with typical white houses became famous in 2011, when it was colored in blue due to Sony Pictures' Spanish launch of the film dedicated to the Smurfs. Once filming was over, the film distribution house offered to restore Júzcar to his usual color, but the locals refused the offer. They had just discovered the great benefits they could get from tourism by keeping their city blue.




Over the years, the Smurf village has been visited by thousands of tourists from all over the world, turning it into an authentic attraction for young and old. A magical place completely blue and covered with cute smurf themed murals in every corner, including the town hall, church and cemetery. Strolling through the small and narrow alleys of Júzcar is truly an experience enriched by mushroom-shaped houses and statues of Papa Smurf, Smurfette and Gargamel. This blast from the past makes touring easy with well-marked paths leading you to all its main peculiarities.




The transformation of the village has managed to give a strong boost to the local economy, leading to an important growth in employment thanks to the birth of new and small businesses such as restaurants, bars, bed & breakfasts and craft shops. However, despite the fact that Júzcar has lost the permission to advertise itself as the City of the Smurfs with inhabitants asked to remove any reference to the cute blue characters, it still to this day seems to keep its fun and playful aspect unchanged. Júzcar has only changed its name to "Blue Village" and still remains one of the most enchanting tourist destinations in Andalusia.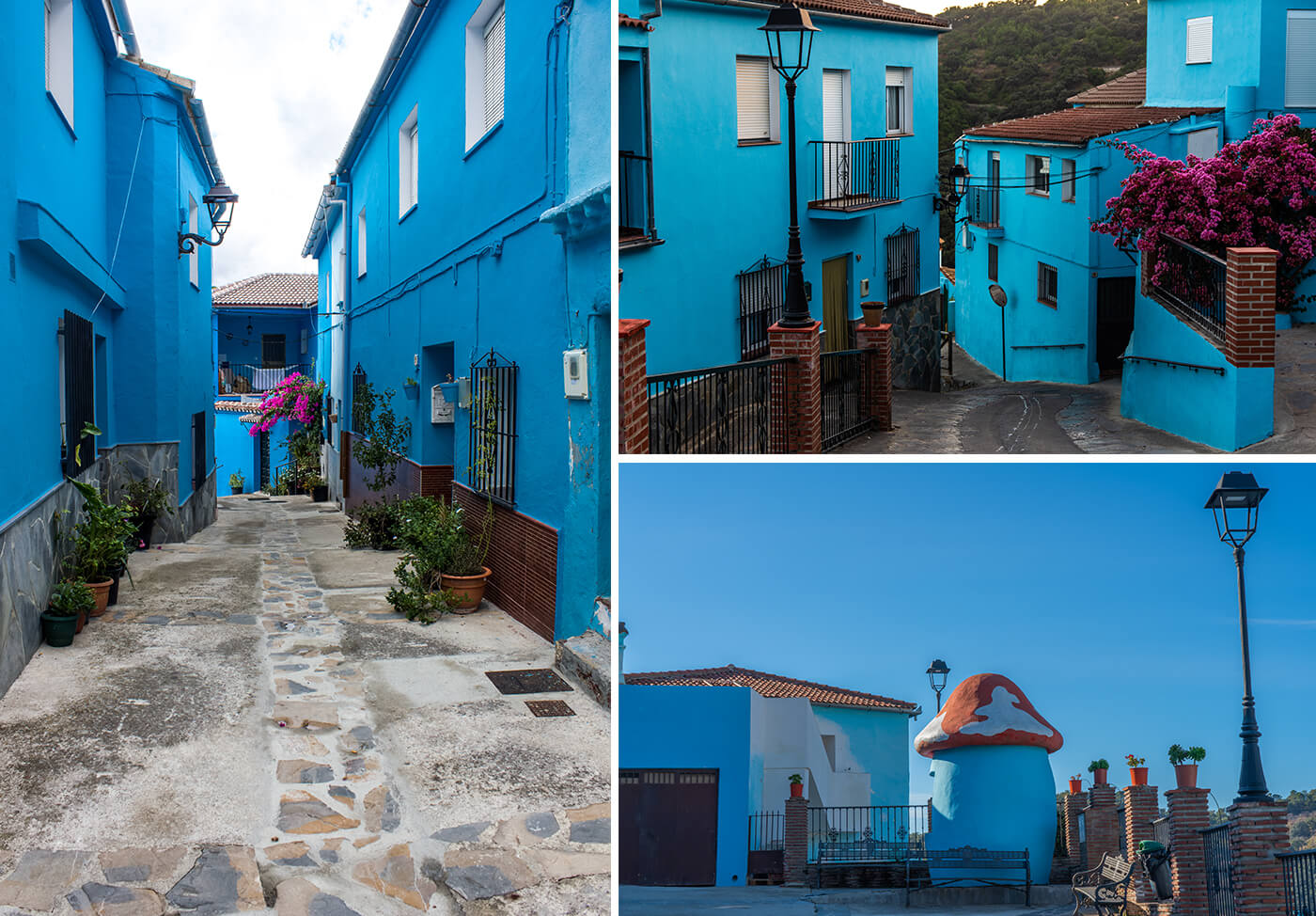 "The photos on this site are owned by users or purchased from image banks"