Maspalomas is an enchanting tourist resort located in southern Grand Canary Island. It is the largest and most populated Spanish island in the Canary archipelago, an extraordinary and suggestive place characterized by a vast stretch of golden sand and dunes that extend up to the Atlantic coast, sculpted by the wind. This incredible oasis consists of a single immense beach, spread over 400 hectares of untouched desert reminiscent of the typical Saharan landscape.




Maspalomas was declared a "Protected Natural Area of ??National Interest", and subsequently defined as "Special National Reserve" in 1987 tanks to its beauty but more importantly to protect the ecosystem of bird migration to Africa. The area is flooded with mass tourism, not only due to its tropical climate and beautiful natural landscape, but also because the beaches are full of services for any type of holiday. The beaches include chair rentals, umbrellas, showers, kiosks, and even bars and restaurants suited for any need.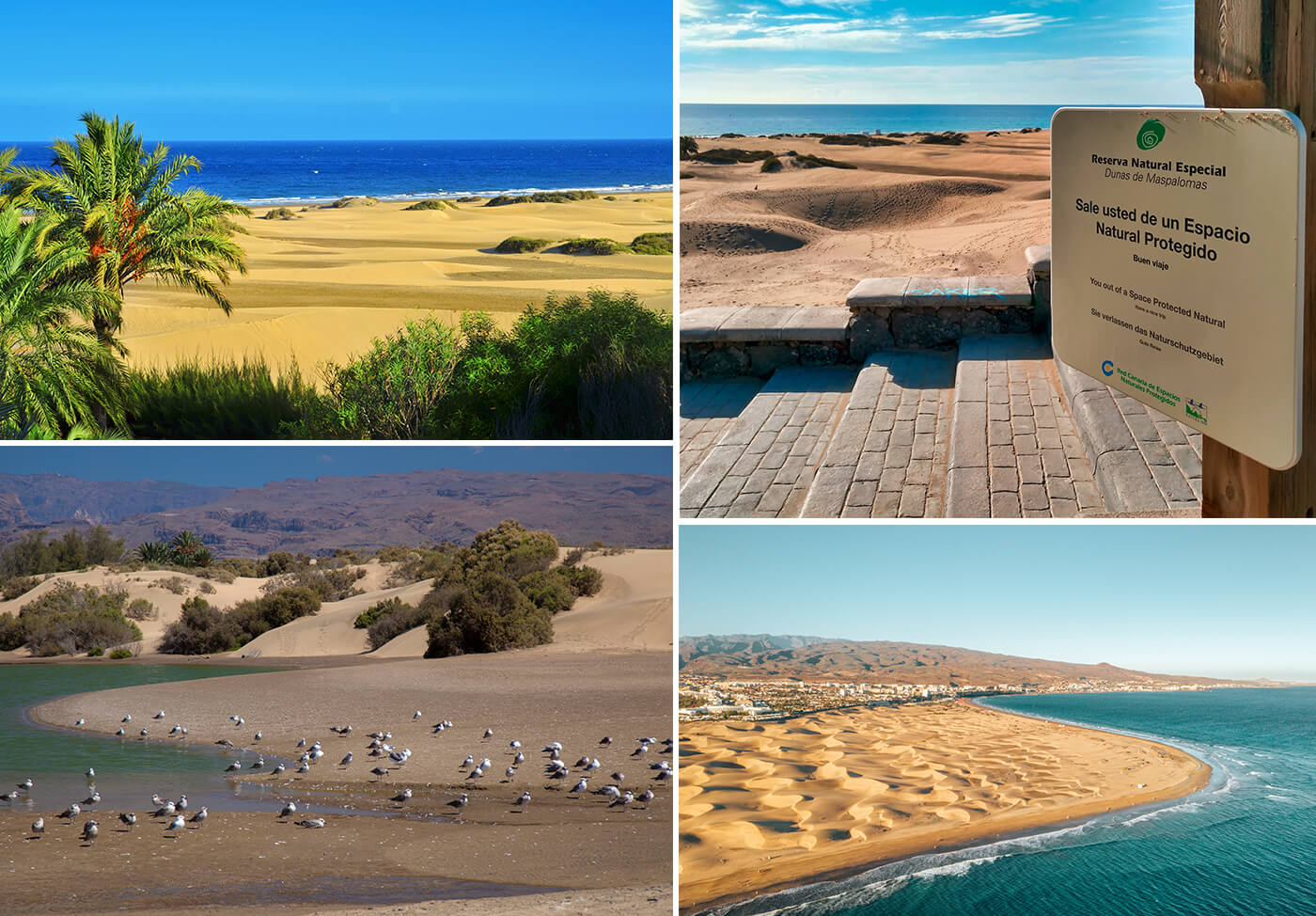 Maspalomas Beach along with Playa del Inglés, stretch for over two miles and feature gorgeous fine sand which, contrary to what one might think, does not come from the nearby Sahara, but instead from corals and shells crumbled by breaking continuous sea waves. The magic of the constantly moving sand dunes and the small lagoon surrounded by palm groves make this stretch of beach a truly special place and the perfect destination for any time of the year.


"The photos on this site are owned by users or purchased from image banks"