The Charco Azul is a natural pool immersed in a volcanic landscape of extraordinary beauty. This hidden corner is located in the magnificent El Golfo valley of El Hierro island, the smallest of the Canary Islands archipelago. Charco Azul, or the "blue puddle", is an example of untouched beauty surrounded by lava creations, where you can bathe in turquoise and crystalline waters surrounded by the raging ocean waves.




The pool is not very large nor too deep, but further downwards there is a cave which contains a small sheltered area, ideal for a relaxing or a peaceful swim. There is also a wooden pier making it easy to access an area perfect for sunbathing. Of all the various pools scattered around the island, Charco Azul is undoubtedly the most natural, and the only one where there is no trace of concrete or anything manmade.




The site is crowned by a basalt arch and can be reached from an overhanging car park, via a rocky path interspersed with some steps. The island, declared a Biosphere Reserve, still maintains its natural landscape and this completely intact nature is foreign to mass tourism. This island is rich in vegetation and geographical beauty. It is formed by steep cliffs, splendid geological formations of lava and marvelous marine reserves, capable of leaving any visitor breathless.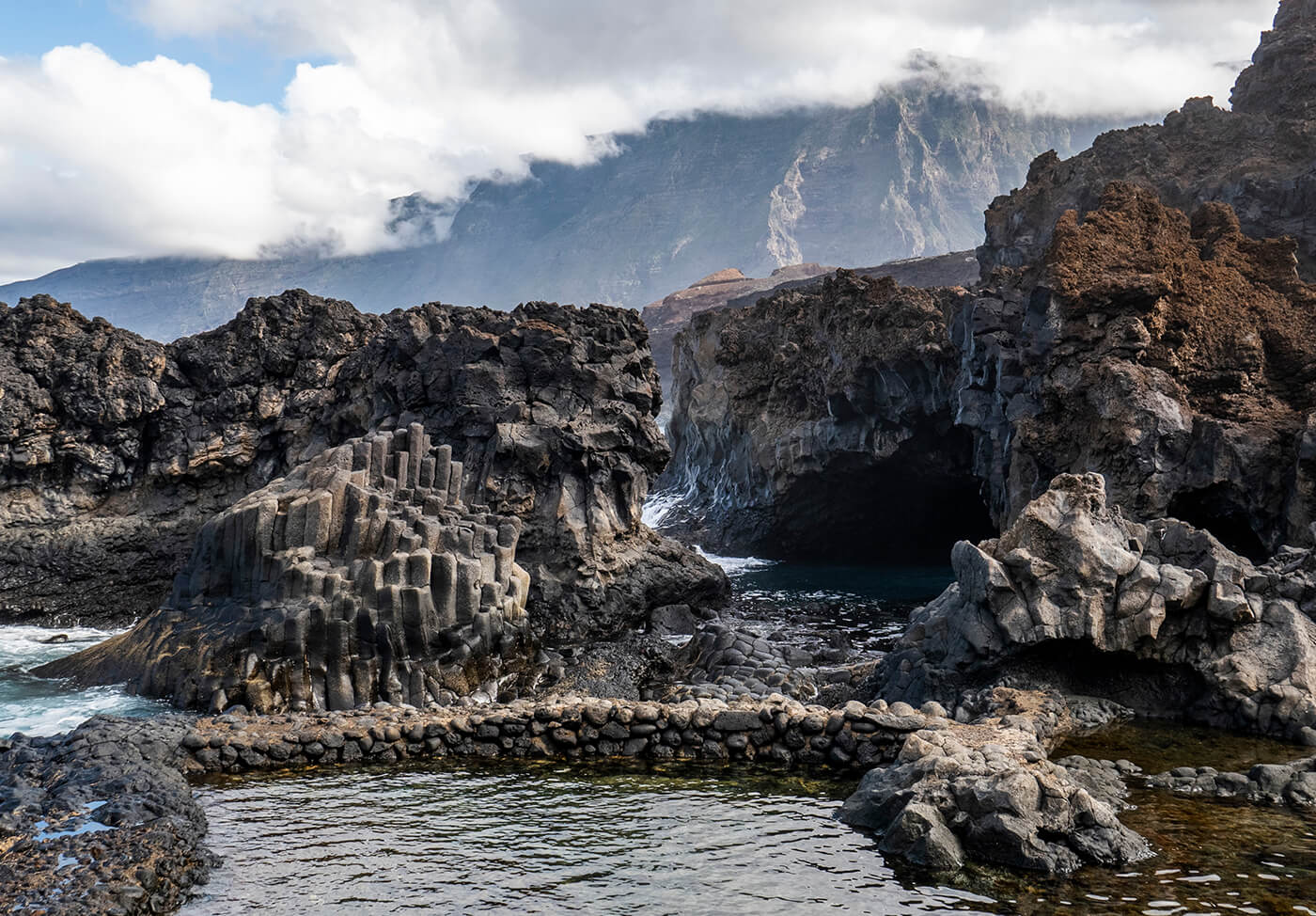 "The photos on this site are owned by users or purchased from image banks"