Sima de San Pedro is located in Spain, within the autonomous community of Aragon, a region characterized by aridity and extreme temperatures. It is a chasm of karst origin, with a mouth of about 100 meters in diameter and a depth of 108, It is considered unique in Europe thanks to its complex and rich geological structure. Right at the bottom of the pit lies a lake that is 22 meters deep and contains 560,000 cubic meters of water.




This natural beauty is known as one of the most unique and important ecosystems in the region. Its interior is formed by an exceptional example of a microclimate that hosts over 25 species of vertebrates, including amphibians, reptiles, birds and mammals, as well as important colonies of bats. It is a paradise for geologists, speleologists and ornithologists from all over the world who organize national and international caving competitions here. Visitors can admire the abyss in its entirety from a walkway suspended in the void. It is a unique and dizzying spectacle surrounded by walls that date back to the Jurassic period that will leave you breathless.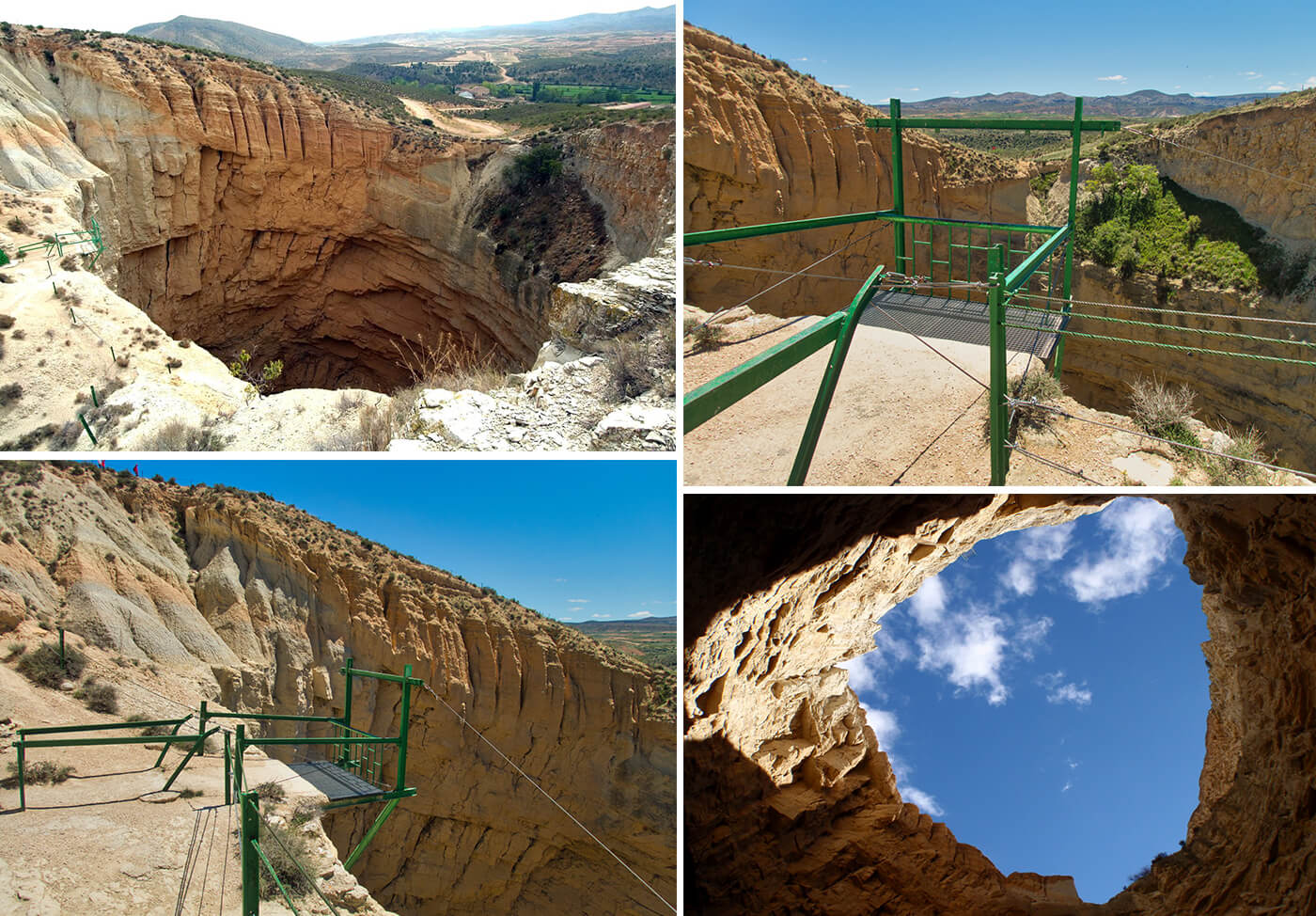 The Sima de San Pedro, or the Voragine di Saint Peter, is located near Oliete, a small town with 357 inhabitants. It is an off the beaten path destination but is reachable both by car and on foot, through a wonderful path of about 1 miles immersed in an almost desert landscape and of great beauty.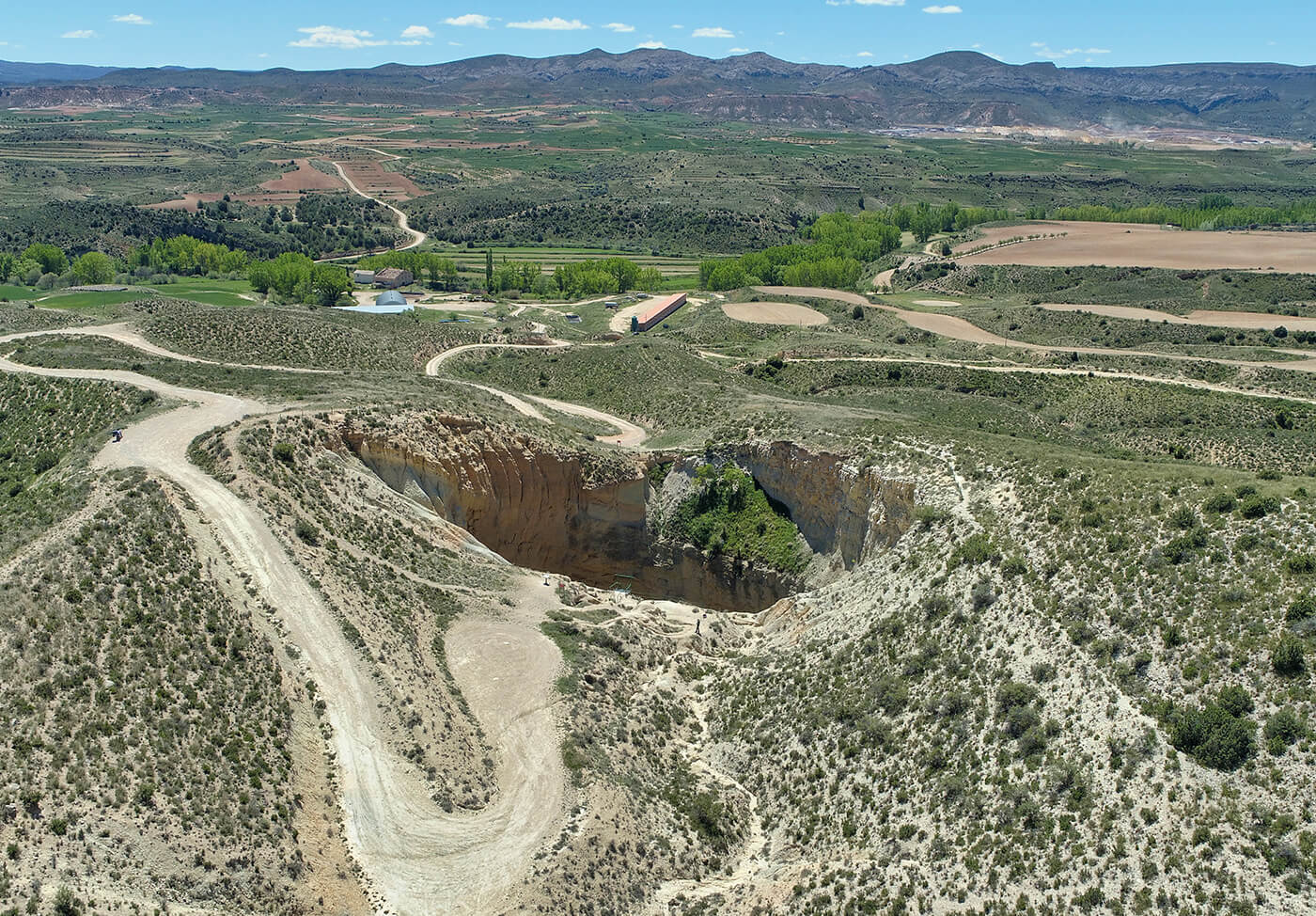 "The photos on this site are owned by users or purchased from image banks"