The Nerja Cave, or Cueva de Nerja in Spanish, is one of Spain's most extraordinary underground wonders. It is a geological formation of karst origin dating back to millions of years before Christ. This huge complex preserves the oldest cave paintings in Europe, some belonging to the Paleolithic era and others even associated with Neanderthal people. This beautiful natural cavity of Andalucia is located in the province of Malaga not far from the center of the small town of Nerja, one of the most important tourist spots on the Costa del Sol overlooking the Mediterranean Sea.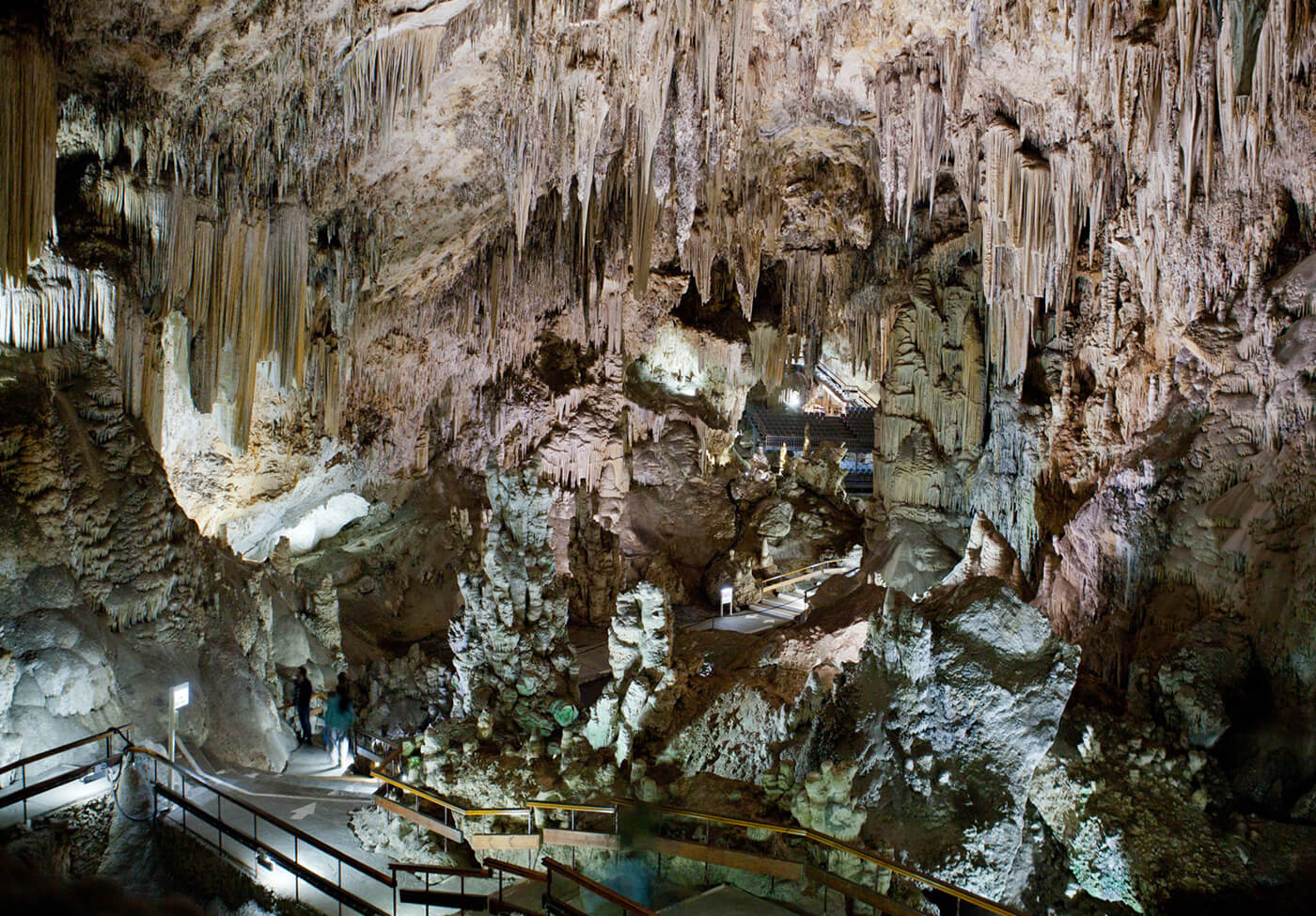 The cave was discovered by five boys from the nearby village of Maro in January 1959. These young men used to spend the night hunting bats near a cave, known as "La Mina". One of these nights, they noticed birds going in and out of this cave, and their curiosity got the best of them so they decided to remove the rocks that blocked the passage. They managed to open a crack to pass inside this unknown world. Once inside they found themselves enveloped in an extraordinary beauty, one of the most important geological discoveries of our times.




The Nerja Cave extends for over 35 thousand square meters over a span of almost 3 miles. It is divided into two sections – one that is open to the public and the other that is accessible only to groups of scholars made up of speleologists and researchers. The entire complex consists of large rooms containing every type of known natural formation, some of which are of particular importance which include the Sala della Cascata formed by beautiful stalactites and stalagmites, the Sala del Cataclysm where you can observe the remains of an earthquake that happened over 800 thousand years ago. The Sala della Torca is characterized by cave drawings of anthropomorphic figures, the Hall of Ghosts with symbolic and animal representations, the Sala del Presepe contains a burial ground from 6300 BC and finally the Sala del Vestibolo contains ancient human remains and preserved prehistoric artifacts such as pottery and tools.




The Cuevas de Nerja was deemed a world historic and artistic monument and is open to the public all year round, except on January 1st and May 15th. Some rooms even hold concerts thanks to amazing acoustics. These concerts can be seen in June at the Festival of Music and Dance, one of the most important events on the Costa de Sol. For more information about the visits: http://www.cuevadenerja.es/la-cueva/


"The photos on this site are owned by users or purchased from image banks"