Halong Bay is undoubtedly one of the most beautiful and spectacular places in Southeast Asia. This natural landscape is esteemed as a sight of unparalleled beauty. It consists of 2,000 islets covered with lush vegetation and numerous caves that emerge between the emerald green waters of the Gulf of Tonkin in Vietnam. Just close to the capital of Hanoi, the bay extends over an area of ??600 sqm and was declared a UNESCO World Heritage Site in 1994.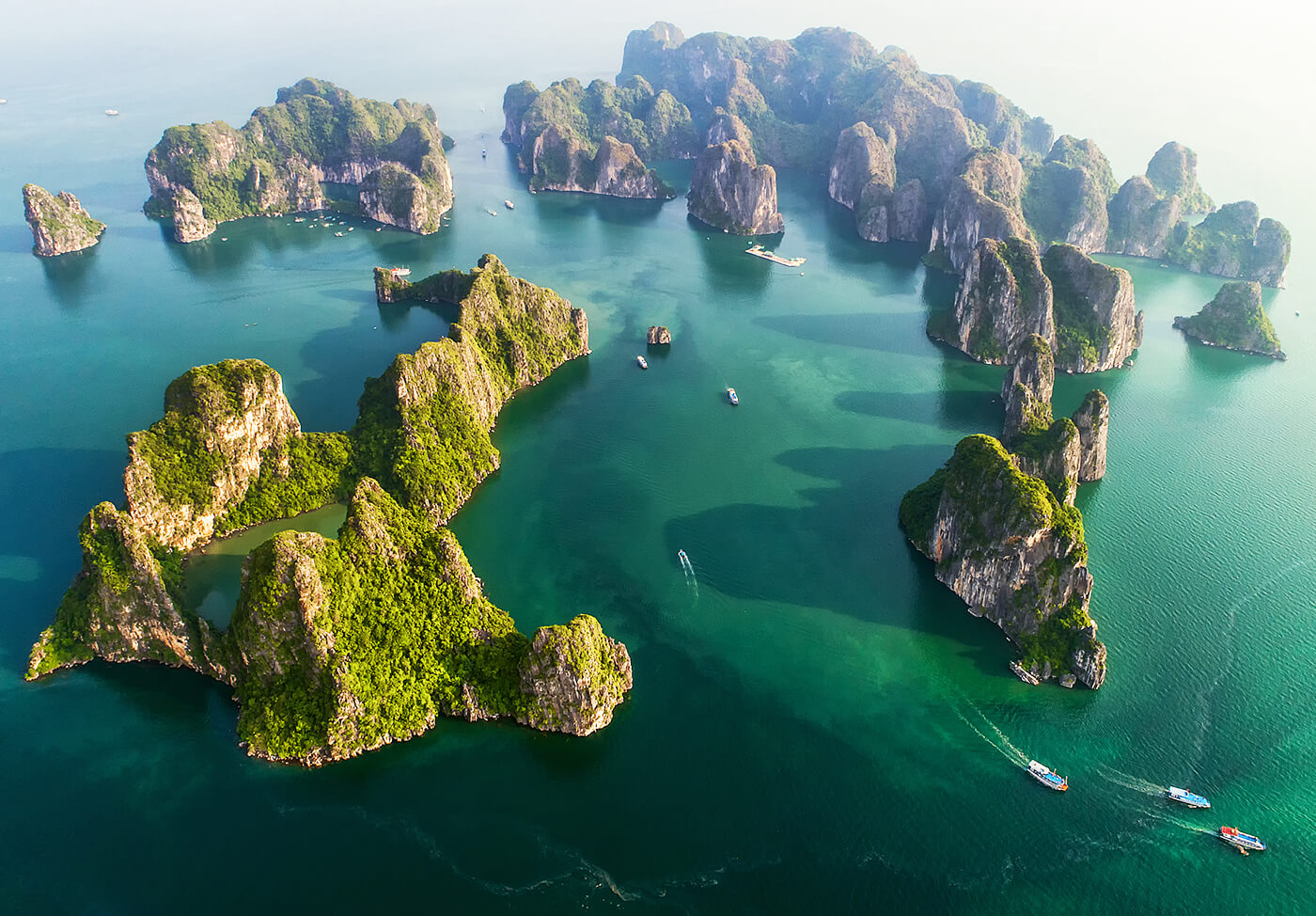 Ha Long in Vietnamese means "where the dragon descends into the sea", sparking many legends one of which is that of a family of dragons who descended from the sky spitting out precious stones in order to defend its people from Chinese invaders. These stones later became islands which make up the bay today, creating a wall which today defends the land that would become Vietnam.




Ha Long Bay is considered one of the new wonders of the world and is one of the most popular tourist destinations in the country. Many islands are uninhabited, while others are home to fishermen. The community consists of a mere 1600 people which populate the four villages of Cùa Van, Ba Hang, Còng Tàu and Vông Viêng. The largest and most visited islands are Tuan Chau and Cat Ba, two splendid oases which welcome travelers with well-equipped hotels and beaches.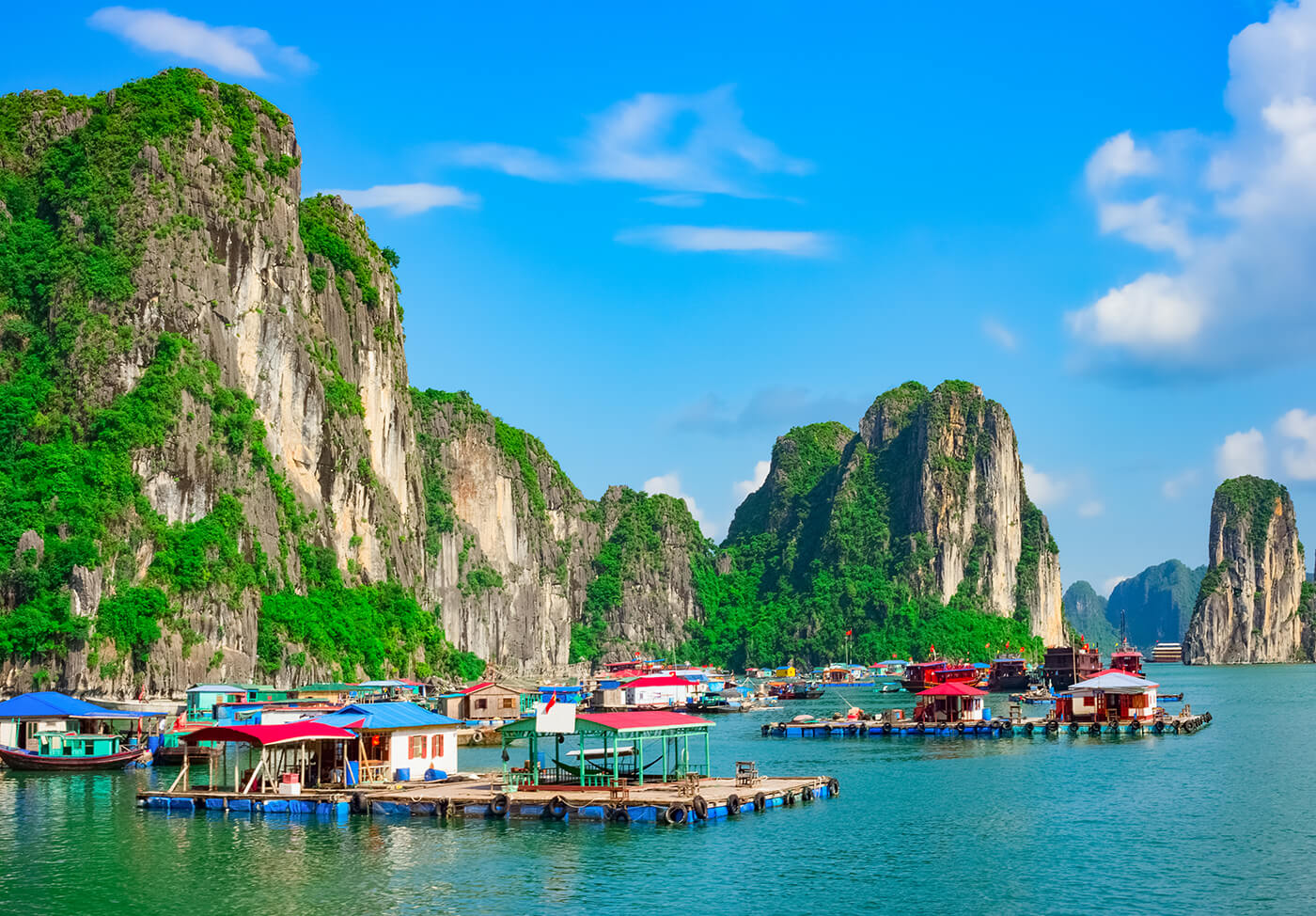 Most of the islands contain huge caves, Dau Go Cave (the cave of wonders) is the largest and inside it houses three large rooms with stalactites and stalagmites, as well as some graffiti dating from the nineteenth century. The waters of the archipelago are rich in fish and mollusks, and Cat Ba is also home to a protected national park which is home to native animals such as monkeys, antelopes, iguanas and over eighty species of birds.




This corner of paradise is easily reached from Hanoi by bus or private transport. You can book excursions organized by tourist agencies in the capital which offer all-inclusive packages by bus, boat trip among the islets, visits to the caves and even a possible overnight stays and meals.