The Fonti del Clitunno are a series of underground springs that flow into a splendid body of water which reflects the area's lush vegetation of willows, poplars and cypress. This place of extraordinary beauty is located in the heart of Umbria in a small village called Campello sul Clitunno.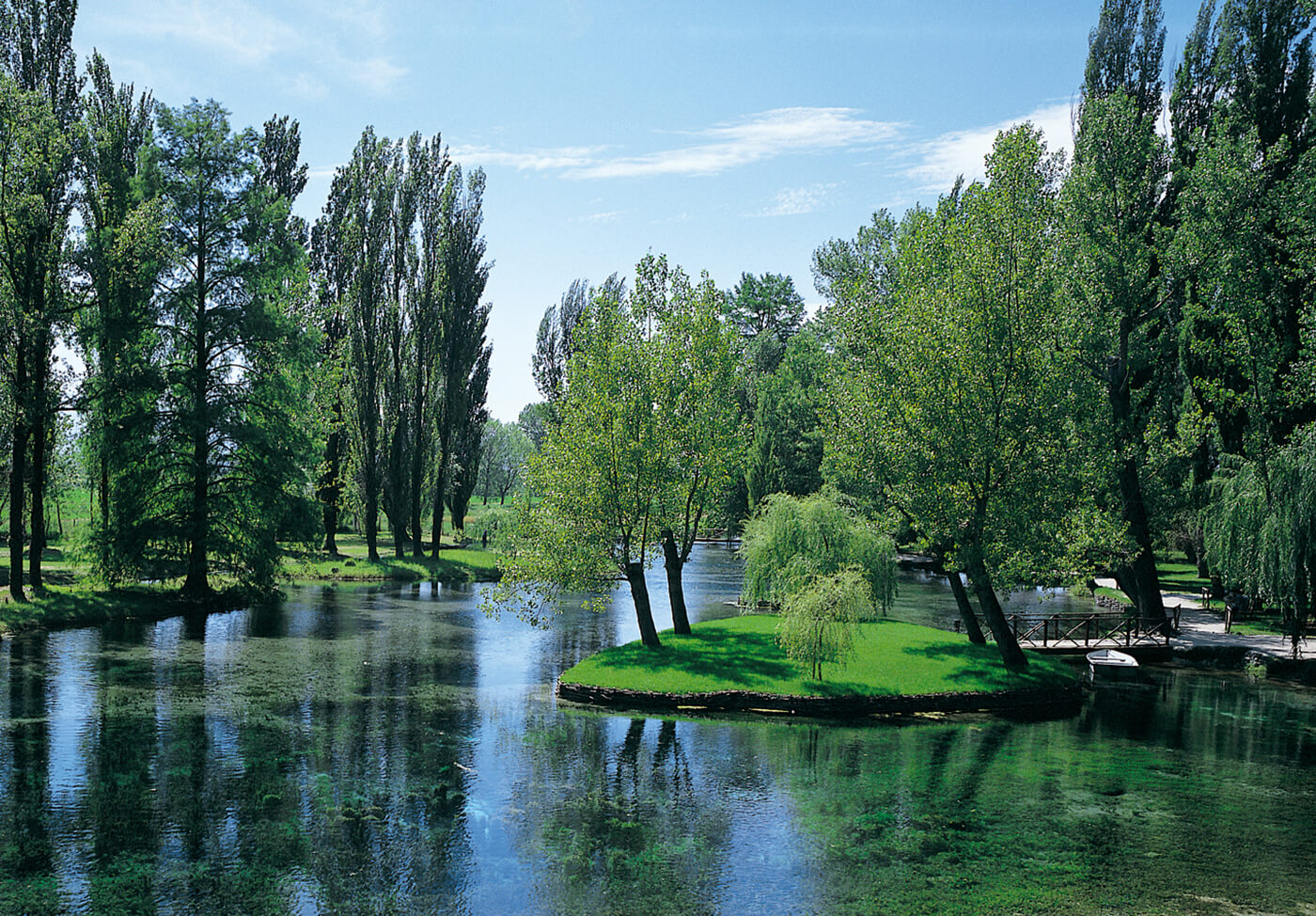 This gated nature area spans over 10,000 square meters and is populated by ducks, swans and other aquatic animals. This is a true oasis of peace that has inspired painters, poets and writers since ancient times, including Virgil, Pliny the Younger, Byron and Giosuè Carducci, to whom he dedicated a famous Ode. These waters continue to flow from the crevices in the rocks. The water flow was so abundant that they formed a navigable river as far as Rome, where temples, villas and spas stood along the banks.




The springs were considered sacred in Roman times and were used as a place of ceremony and celebration in honor of the God Clitunno. According to ancient cults, the Temple of Clitunno which dates back to the 4th and 5th century AD can be found near these water sources. It was then transformed into a small church. This temple has been declared a UNESCO World Heritage Site and houses the oldest Christian paintings from the Lombard era in Umbria.




The Fonti del Clitunno Park is located along the road of Via Flaminia, in the province of Perugia, between the municipalities of Spoleto and Foligno. It is a romantic destination and an ideal place to immerse yourself in a fairy-tale setting reminiscent of poetry where you can indulge in the timeless embrace of nature. The park is open all year round, but entry times may vary according to the season. Visitor information can be found on the official website.