Lake Tovel is located in the heart of the Val di Non at an altitude of 1178 meters. It is one of the naturalistic treasures of the Adamello-Brenta Natural Park, and the largest protected area in Trentino. This enchanting stretch of water is surrounded by a dense coniferous forest nestled at the foot of the majestic peaks of the Brenta Dolomites. It measures an area of ??about 360,000 square meters and a maximum depth of 39 meters.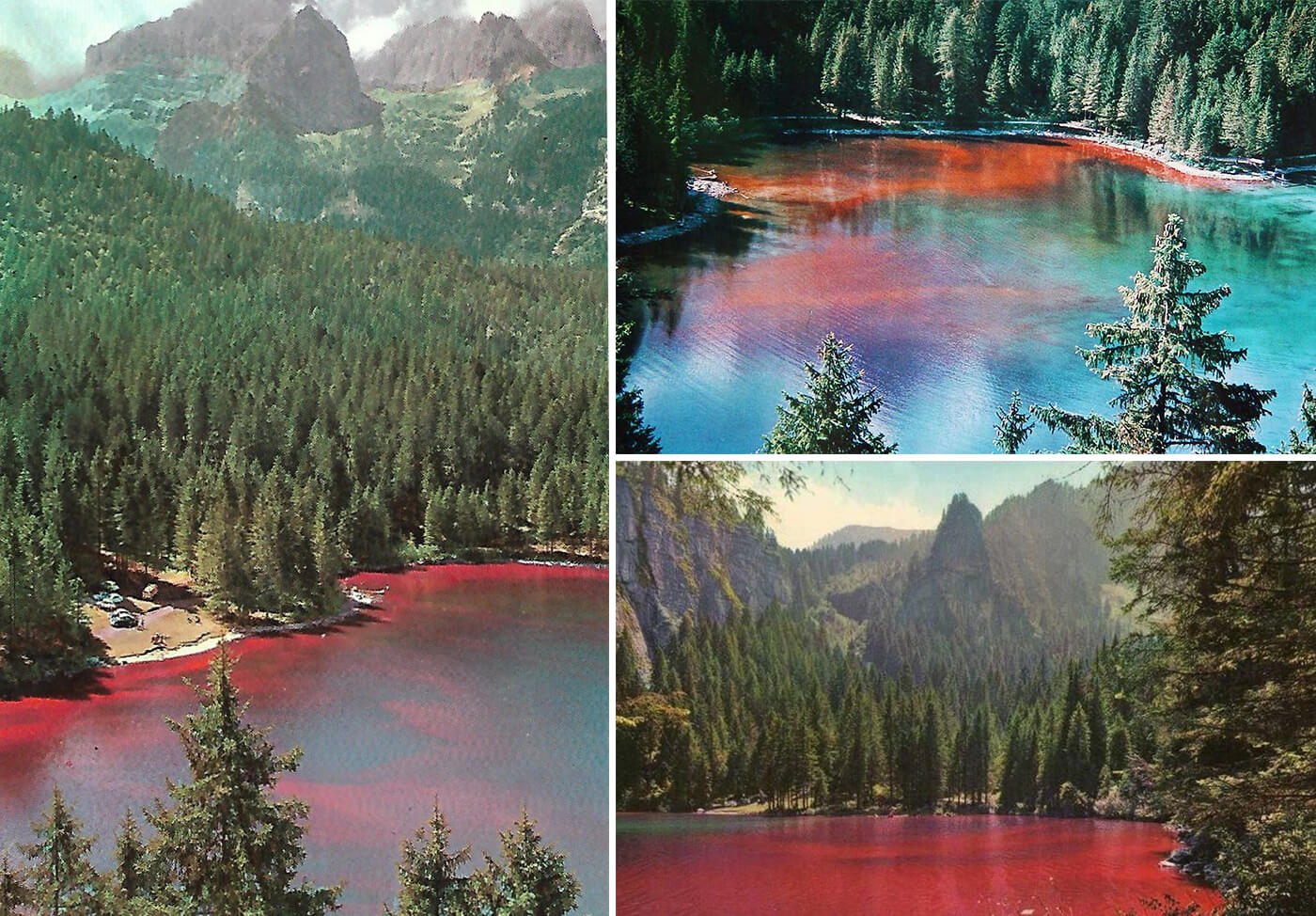 Lake Tovel, in addition to being a very important water reserve, is mainly known by the nickname of Red Lake for the inexplicable redness of its waters during the summer. Every summer, when the water temperature would rise, the lake would tinge with an intense red, an unusual event that for many years fascinated and intrigued tourists from all over the world who developed endless theories. After significant research, it was finally discovered that the mysterious phenomenon was due to the action of Tovellia Sanguinea, a particular alga that releases an oil rich in carotenoids during the hottest hours of the day. The last of this red colored water phenomena occurred in 1964, and then faded and disappeared definitively around 1980.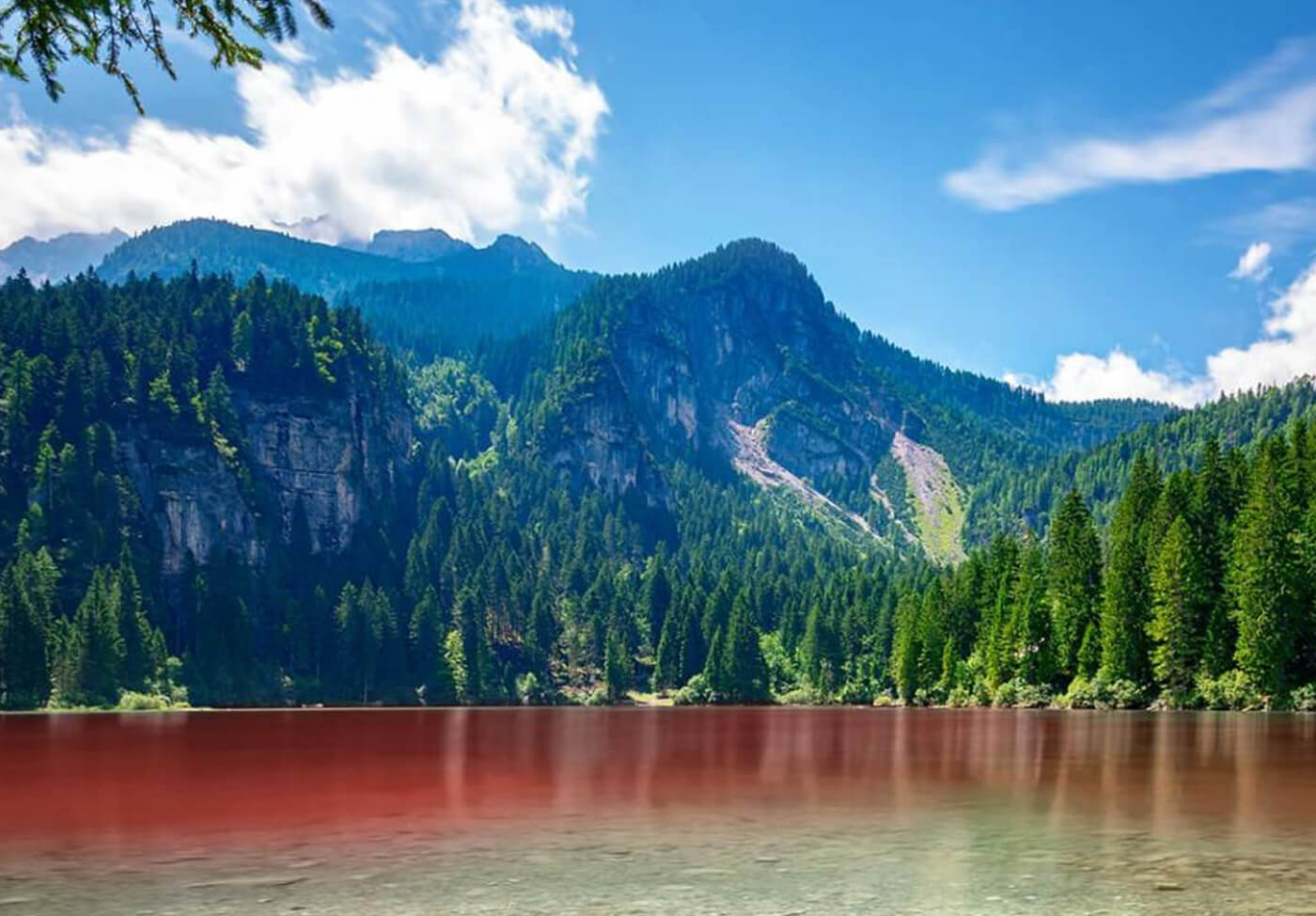 Recent studies have established that the lack of redness of the lake is probably due to the disappearance of the herds of cattle that once grazed near the lake. The lack of the organic load, rich in nitrogen and phosphorus, produced by the animals contributed to the reproduction of the alga. Today the Tovellia Sanguinea no longer blooms, but the lake continues to maintain its charm, characterized by bright shades of blue and emerald green, until it assumes a turquoise color on the sandy shore, making it similar to tropical beaches which has garnered it the nickname of the "Caribbean of Trentino".


"The photos on this site are owned by users or purchased from image banks"