Rasiglia, known as the "Little Venice of Umbria", is one of the most fascinating and unique villages in Italy, an enchanted place where water flows through stone houses that seem almost suspended in time. This small medieval jewel, located in the green hills of the province of Perugia, at over 600 meters above sea level in the municipality of Foligno manages to attract thousands of tourists a day. The population of this ancient village with waters originating from the Capovena spring is less than 50 people. The spectacular streams that flow along throughout the entire town generates its strength from a series of waterfalls and small streams that meet in the only large basin of the "Peschiera", and then continue along a canal just into the Menotre River.




Rasiglia has distant origins, a village that has its roots in the early thirteenth century, still retaining the characteristic signs of medieval Umbrian architecture. In the first half of the seventeenth century, thanks to its abundant water resource, it was the protagonist of flourishing artisanal activity that saw the growth of numerous factories linked to textile manufacturing. Some mills were also active here, wool was processed here, fabrics were colored and hides were tanned. It was home to a supply chain that allowed the town to prosper until the first half of the twentieth century, until WWII when all the machinery and all the tools were moved to Foligno.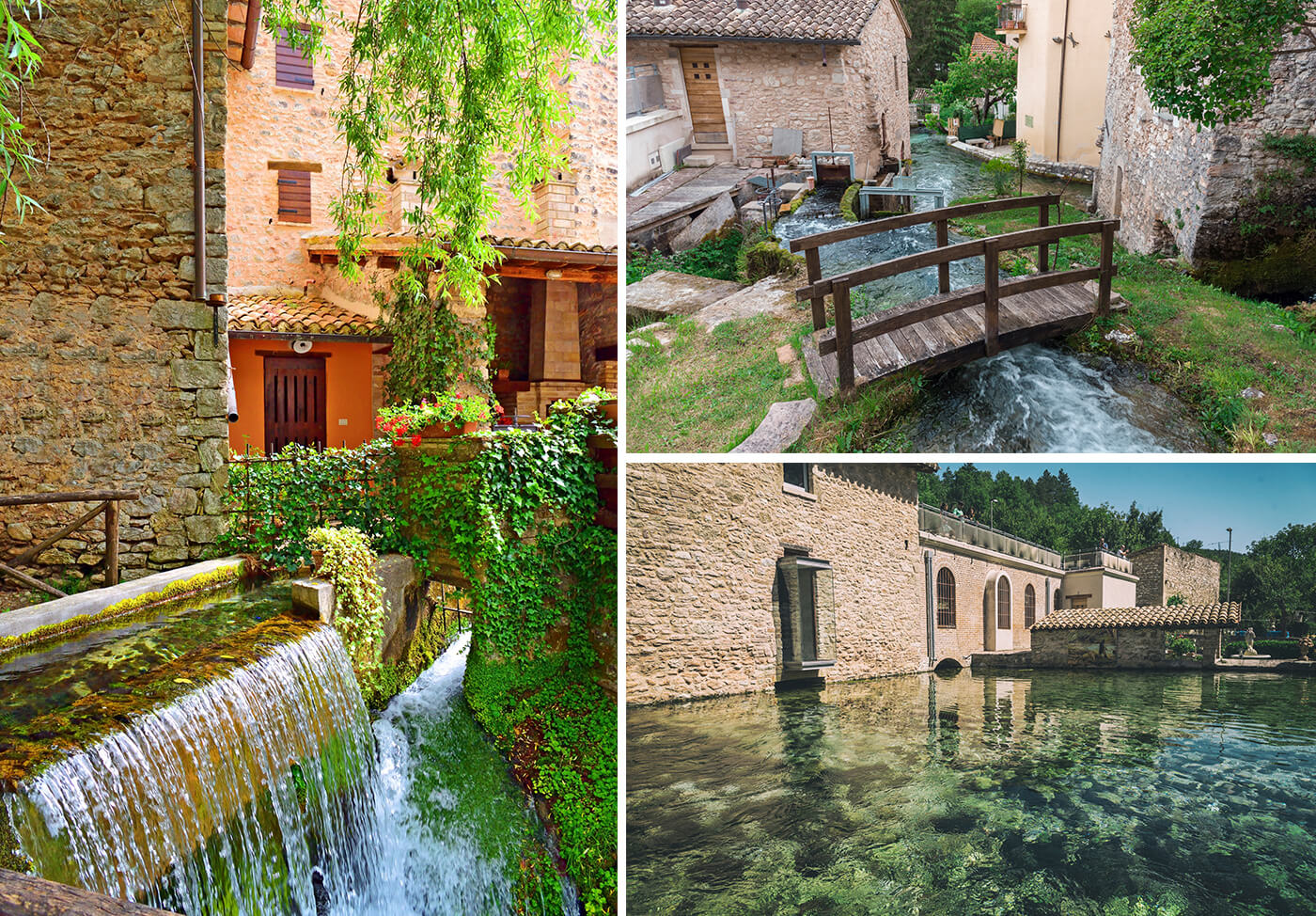 The life of this precious village, which has always been linked to the incessant rhythm of its waters, flows slowly and peacefully, almost as if it were inside a fairy tale. It is an oasis of peace, where you can take a dip in times gone by and get lost in the alleys and streets with a thousand-year history. Of course there are no cars, but you can park nearby and reach the center on foot in just a few minutes. Rasiglia can be easily reached from Foligno, taking the Val di Chienti state road and exiting at Colfiorito. From there, take the old SS77 route, follow the directions for Casenove and then Rasiglia. Do not miss the opportunity to visit the "village of streams" to discover a fabulous and romantic corner of the wonderful Umbrian region. Info and details: https://rasigliaelesuesorgenti.com/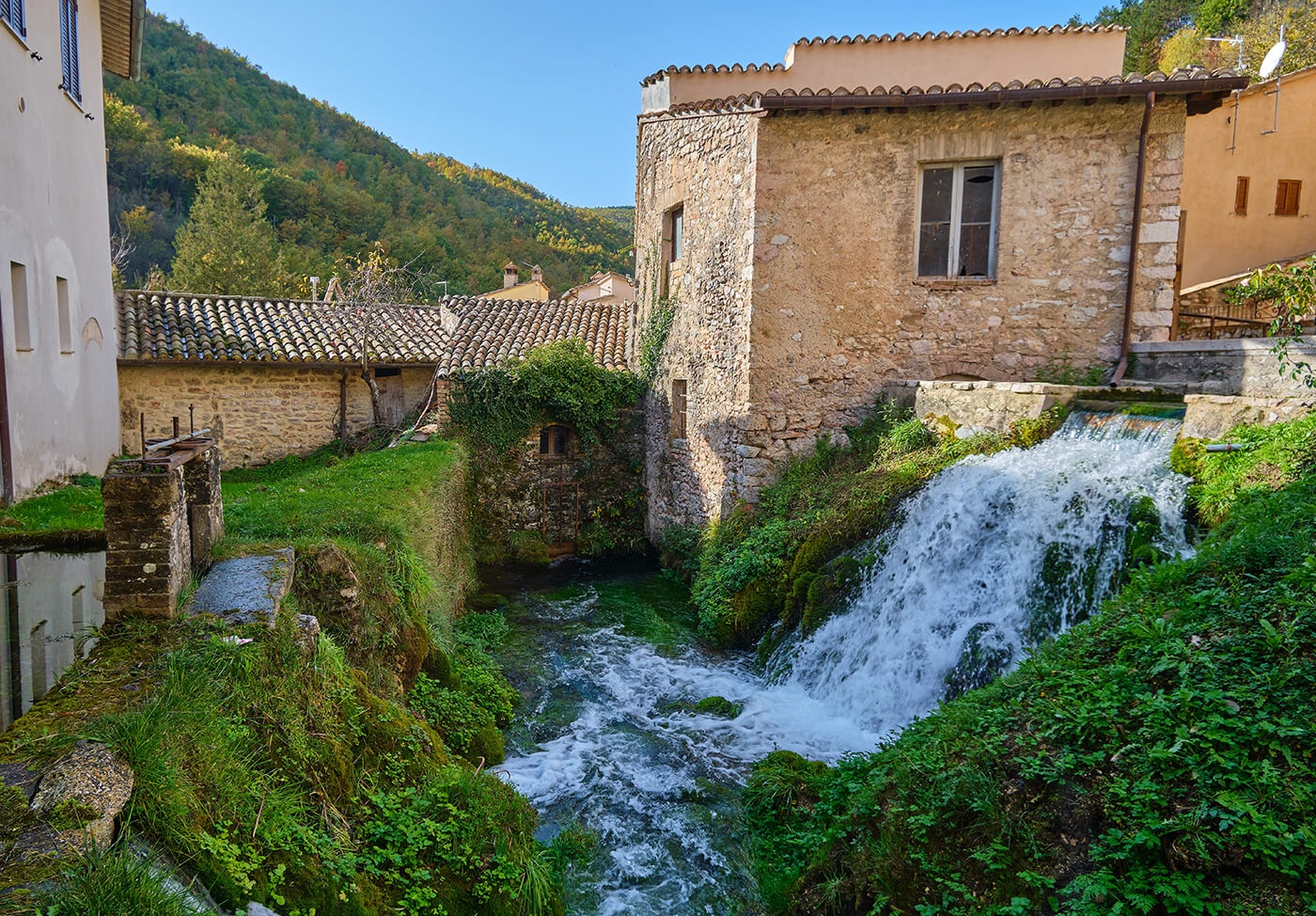 "The photos on this site are owned by users or purchased from image banks"