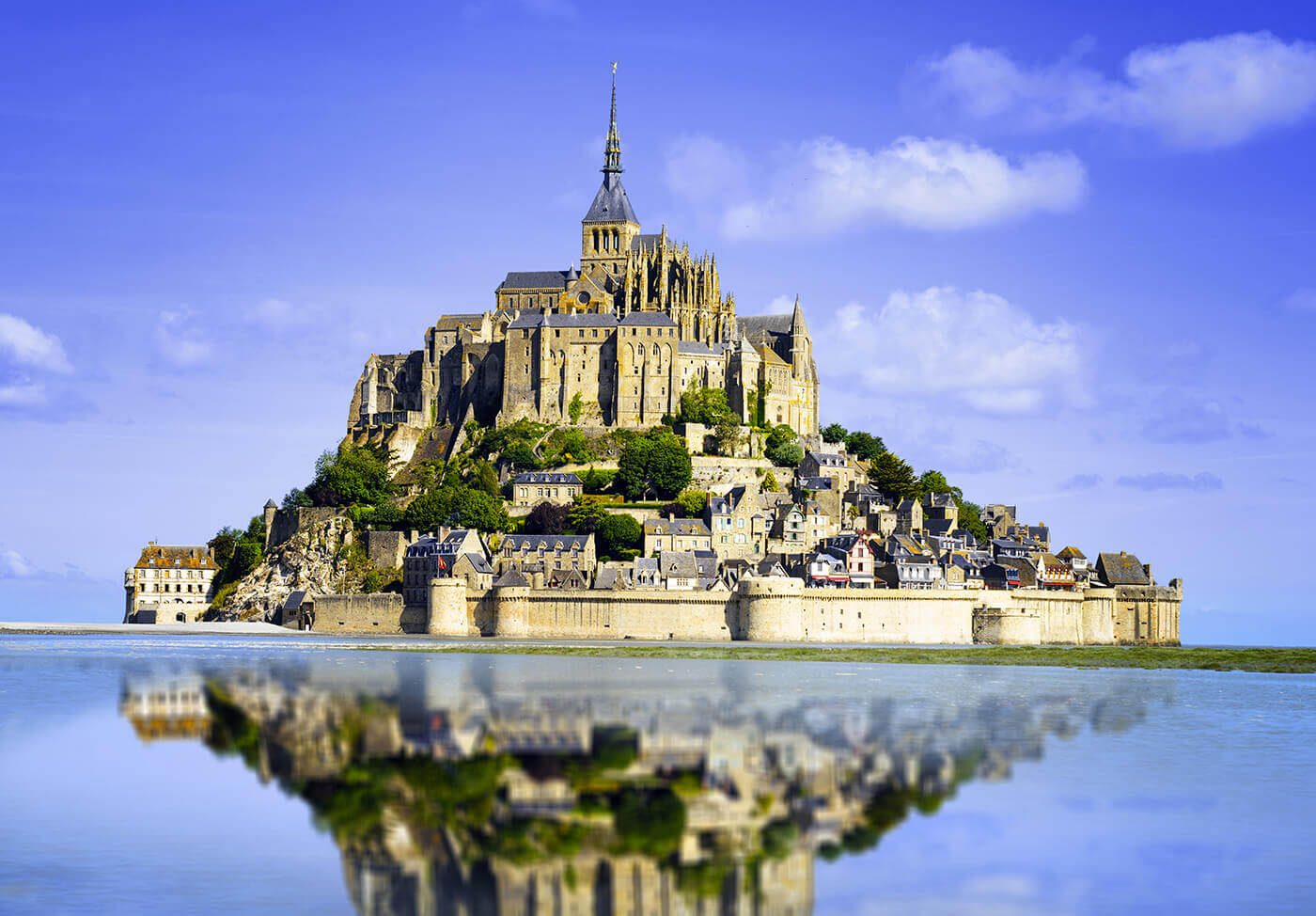 Mont Saint-Michel is an island located on the northern coast of France, just between Brittany and Normandy. It is surrounded by a beautiful bay which offers one of the most spectacular view of European tides. This phenomenon occurs twice a day, with tides reaching heights of more than 14 meters, both in the morning and in the evening. It is so special that it was declared a UNESCO World Heritage site in 1979.


The magnificent abbey of Mont Saint Michel sees a whopping 3,200,000 visitors each year and is one of the most visited places in all of France, second to Eiffel Tower and the Palace of Versailles. This abbey has been a pilgrimage destination since the Middle Ages, offering a vast array of architecture ranging from the 11th to the 16th century. This is a true architectural marvel which towers over a charming medieval city.


During the times of the great tides, Mont Saint-Michel oddly turns into an island in the middle of the sea, connected to the mainland via a pedestrian bridge built in 2014. This walkway allows you to cross the bay and reach the medieval town on foot. It is prohibited to venture along the sandy path due to the dangerous levels of the tides and the rapid rise in water levels. So, tourists are always accompanied by guides.


Mont Saint-Michel has become a wonderful tourist attraction thanks to its extraordinary scenery and magical tide, making it one of the most fascinating places on earth. This enchanted destination which is immersed in an ever-changing landscape is unique to say the least as its landscape is capable of changing within a few hours, giving visitors a look into the hardships of the Middle Ages.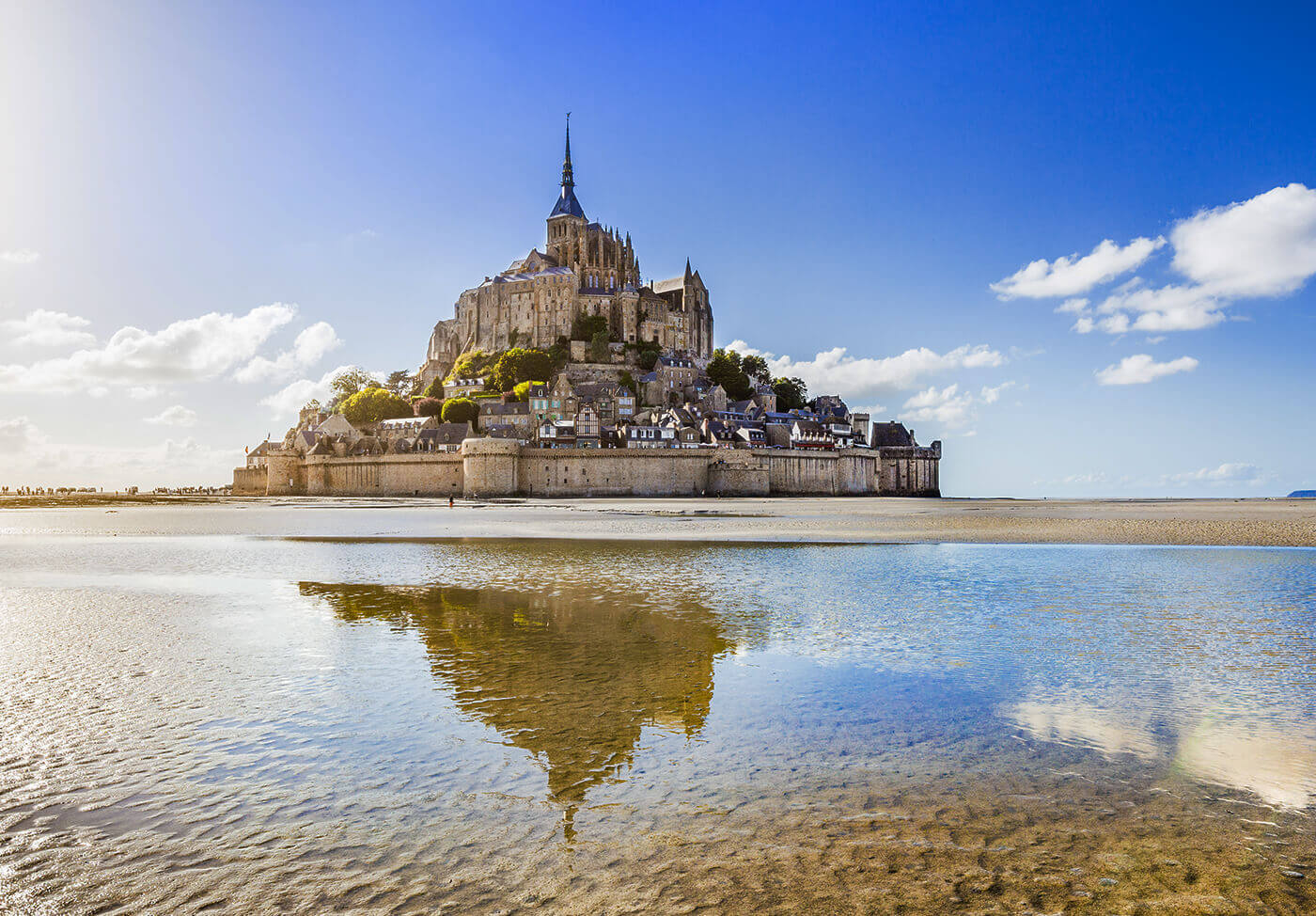 "The photos on this site are owned by users or purchased from image banks"
#Island
#Monastery
#Museum