La Fète du Citron, or the Lemon Festival, is one of the most anticipated annual events in the French town of Menton. It is the second most popular event of the French Riviera, just after Nice Carnival. The festival attracts 240,000 visitors from all over the world and is a spectacular event which uses over 140 tons of citrus fruit, including lemons and oranges. The citrus fruits are used for the creation of beautiful wagons and colorful displays arranged all throughout the city.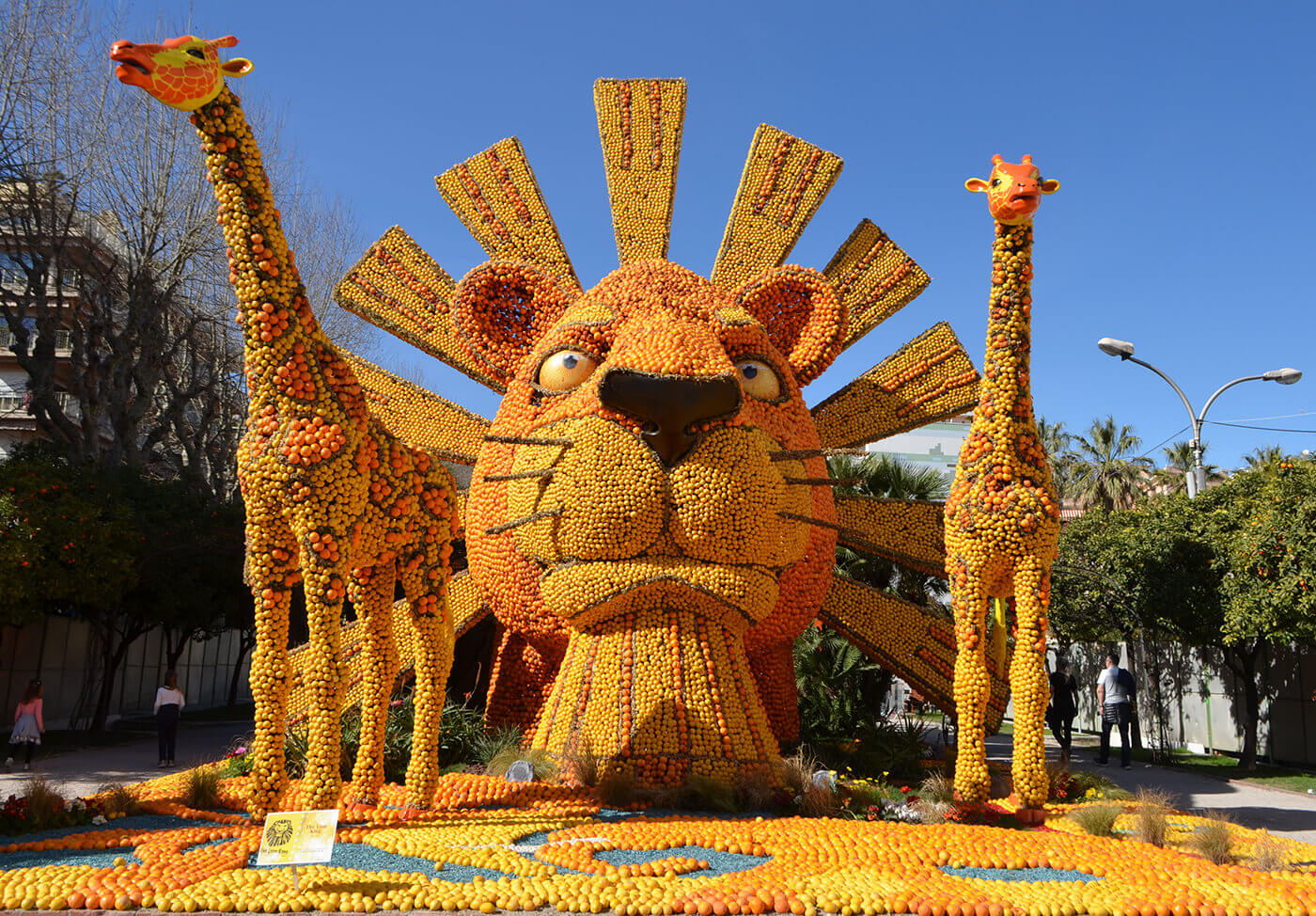 Menton has always been one of the main producers of citrus fruit in Europe, in fact the first exhibition was set up in 1929 at the Hotel Riviera for the traditional carnival d?fil?. Since then, the initiative inspired plenty of citizens and in 1934 the F?te du Citron was officially born.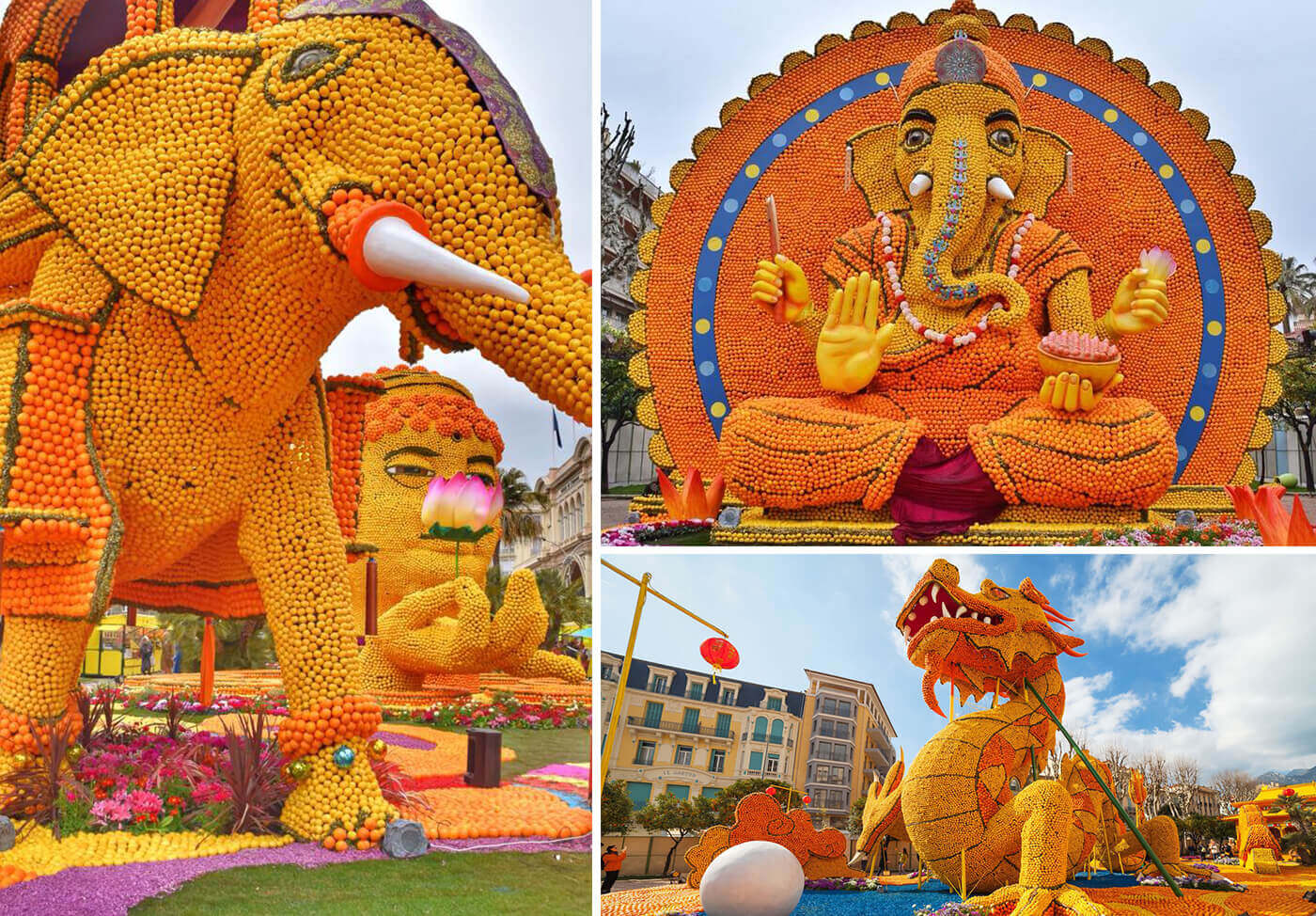 The event is organized by over 400 people who contribute in creating the beautiful scenery, exhibits and unique images in order to create one of the most exciting shows ever. Gigantic sculptures, composed of citrus and floral composition, are the protagonists of the Jardins Biov?s and are not to be missed. There are also nightly fashion shows, and citrus filled floats, as well as dancers and folk groups, along the Promenade on Soleil.
Every year La F?te du Citron has a different theme: 2019?s 86th edition of 2019 will be held from February 16th to March 3rd and is entitled "Des Mondes Fantastiques" (Fantastic Worlds). So, what happens to all that fruit at the end of the carnival? All citrus fruits is sold at very low prices or is given away.
"The photos on this site are owned by users or purchased from image banks"