Plitvice Lakes National Park is located in the heart of the Balkans, within the most verdant and wildest area of Croatia. A true unspoiled paradise, surrounded by a dense forest of ancient trees that beautifully surround streams and lakes connected by spectacular waterfalls. Declared a "UNESCO World Heritage Site" in 1979, the Plitivice Lakes National Park is now the most visited tourist destination in the country and one of the most beautiful parks in Europe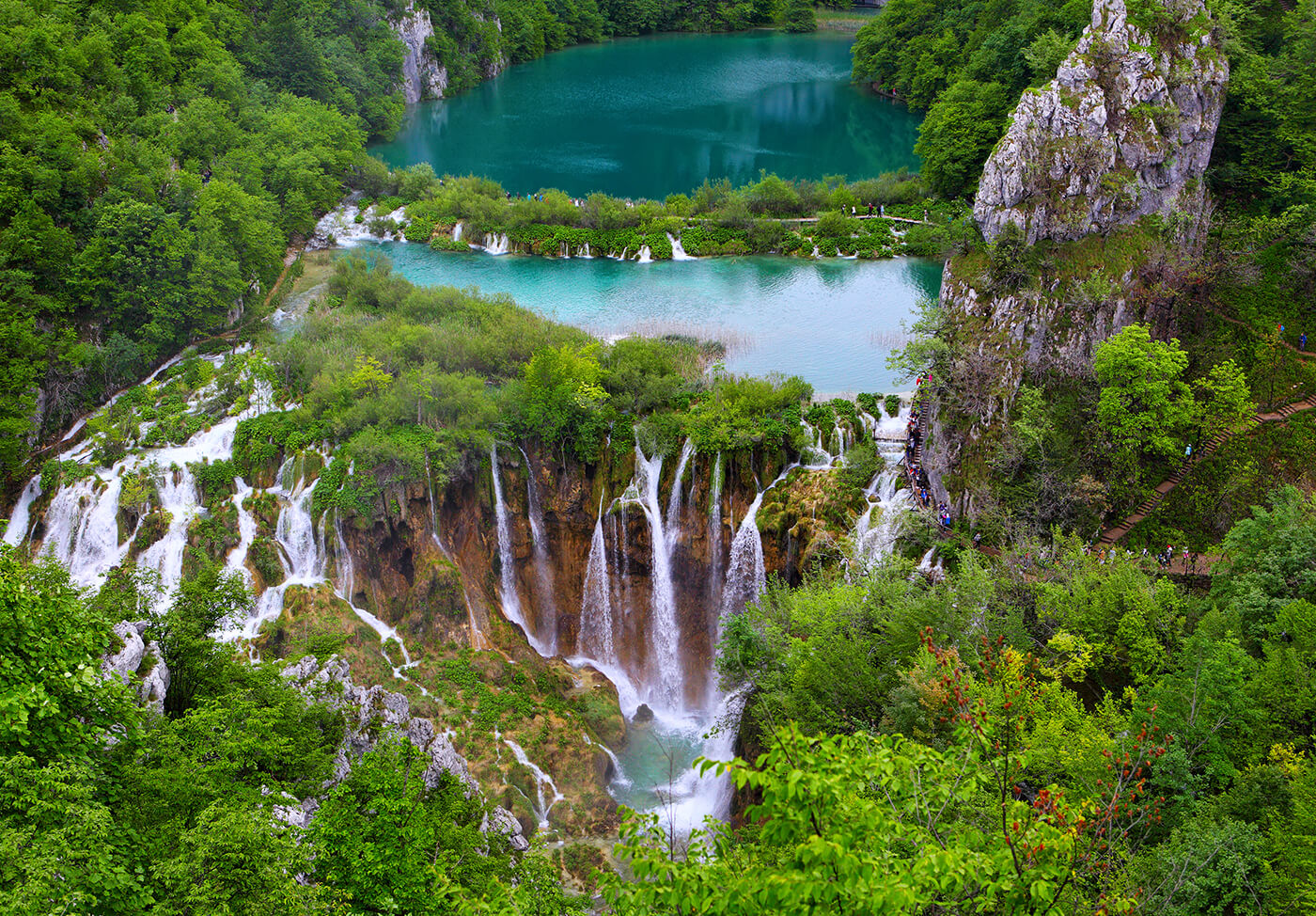 The park extends for 113 square miles and protects a natural complex that consists of 16 lakes fed by two rivers - the White River (Bijela Rijeka) and the Black River (Crna Rijeka) and underground springs which flow into the Korana River through a series of waterfalls. The entire area is characterized by a multitude of well-organized paths and has 11 miles of wooden walkways that cross the wonderful and colorful waterways. The park is also home to numerous caves which are home to an infinite variety of animals.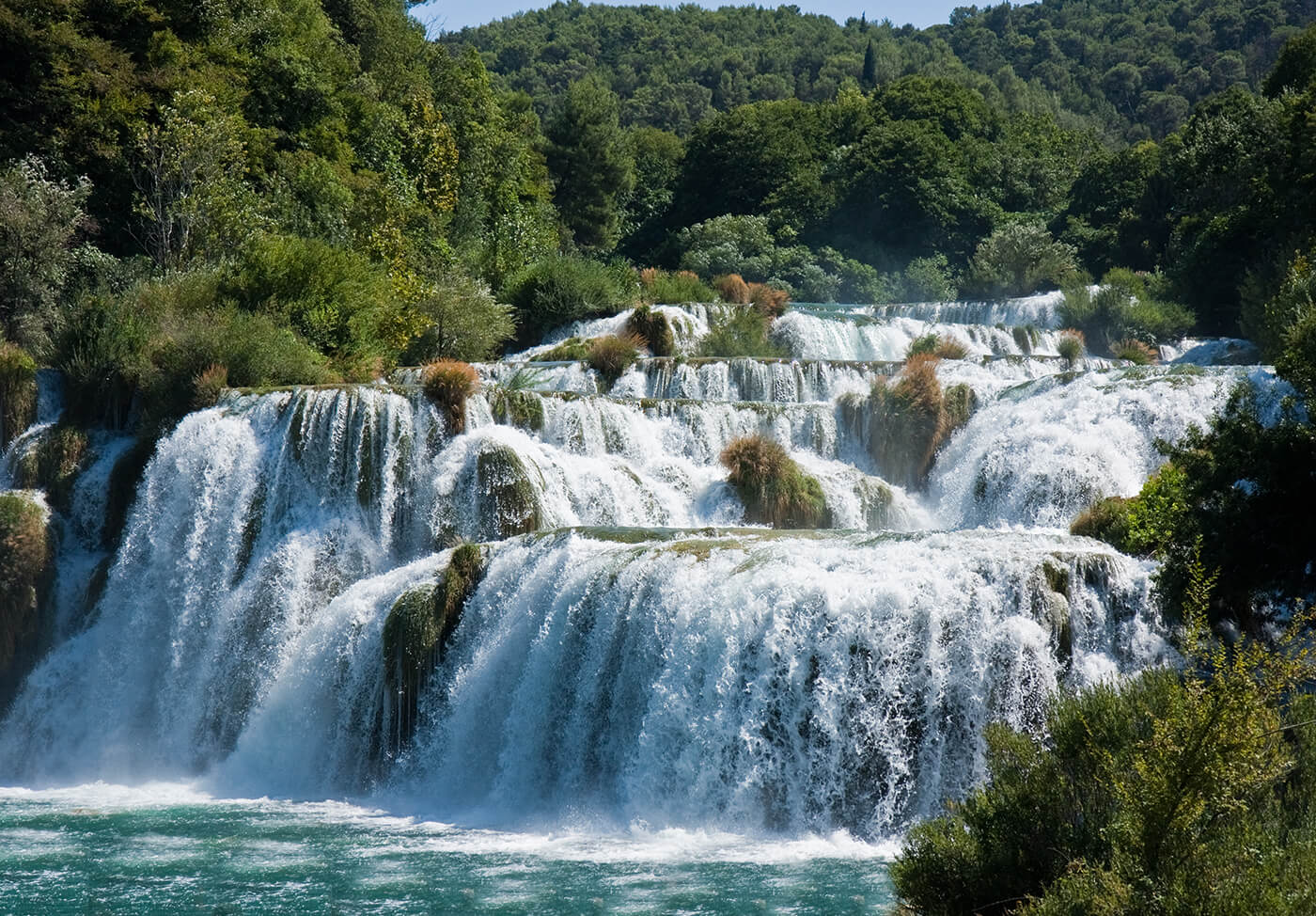 The dream landscape is also a refuge to 157 species of birds, over 300 types of butterflies and 50 species of mammals such as wolves, roe deer, lynxes and wild boars. The true king of the park is the bear which is the undisputed symbol of the park. The lakes and rivers are filled with fish of all sizes while the vegetation is mainly composed of silver firs, beeches, larches and Scots pines that boasts some rare and protected species of flowers and plants.




Plitvice Park is located 37 miles east of Senj, about 28 miles from Bihac and exactly 93 miles from Zagreb airport and 80 miles from Zadar Airport. Both cities have bus routes to the park and once you reach the entrance where you will find a map of the park, identifying the lakes and rest areas. The park can be navigated by bike, boat, electric boat and a small train which are all available. The park is quite large and a complete visit requires hours of walking, so it is advisable to split your tour throughout a few days. For more information on the park, you can visit www.np-plitvicka-jezera.hr/it/


"The photos on this site are owned by users or purchased from image banks"
#Park
#Waterfalls
#Lake
#River