Zlatni Rat, also known as the Golden Horn or Golden Cape, is one of the most famous and spectacular beaches in Croatia. Located on the southern coast of the island of Brac, about a mile from the town of Bol, this gorgeous strip of sand extends over 300 meters into the spectacular waters of the Adriatic. Its peculiarity is its shape that is in continuous movement, a phenomenon caused by winds and sea currents.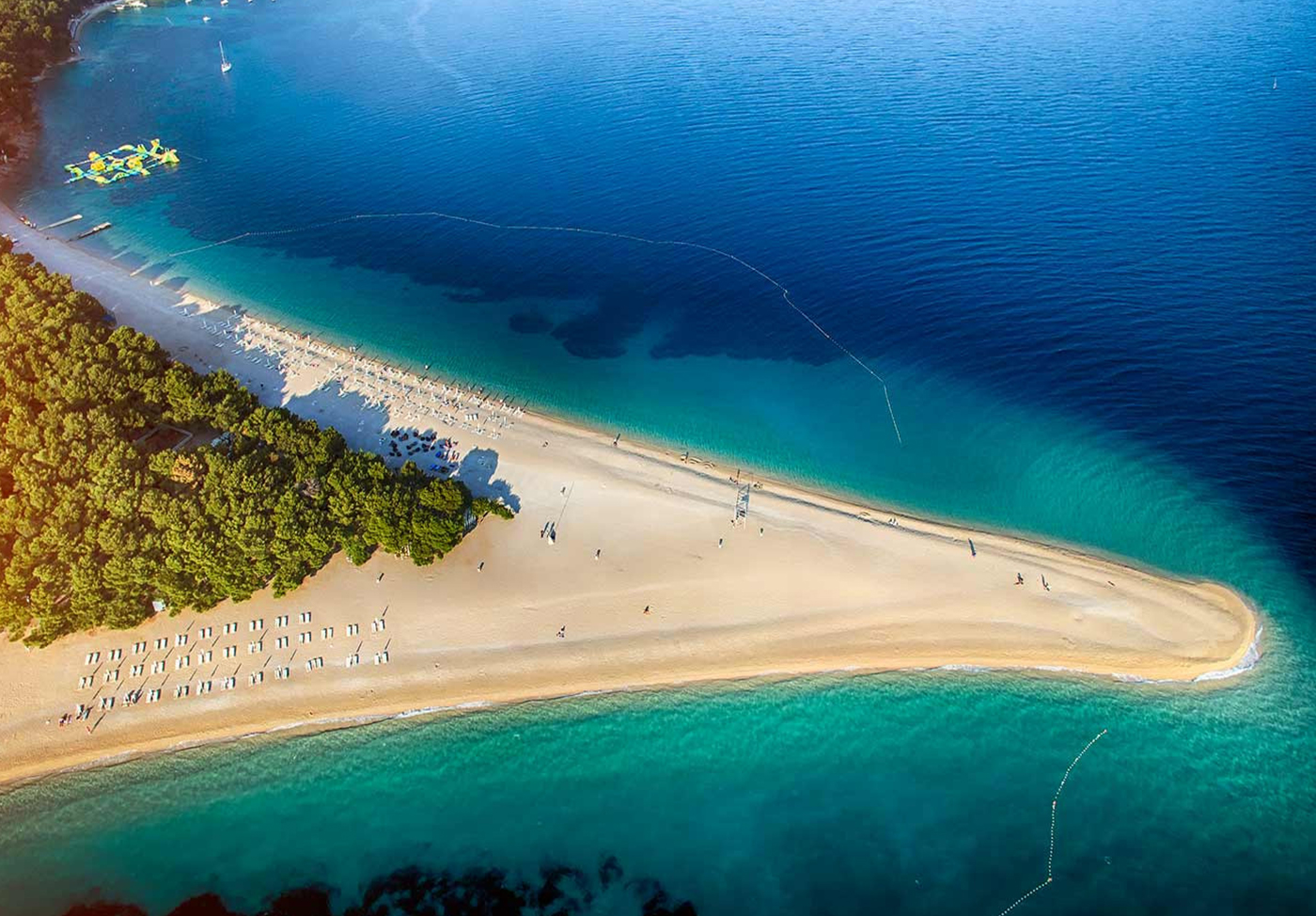 During the day, the tip of the beach can change shape and direction several times, moving first to the east and then to the west. Its beach is formed by a very fine gravel bathed by a very clear and blue sea. Behind it is a thick pine forest, an oasis of shade that offers shelter from the heat of the sun during the hottest hours. Thanks to the opposite currents of the two sides and the ever-present breeze, Zlatni Rat is also a destination for many water sports enthusiasts such as windsurfing and skyte surfing, and the area also offers scuba diving through a diving school.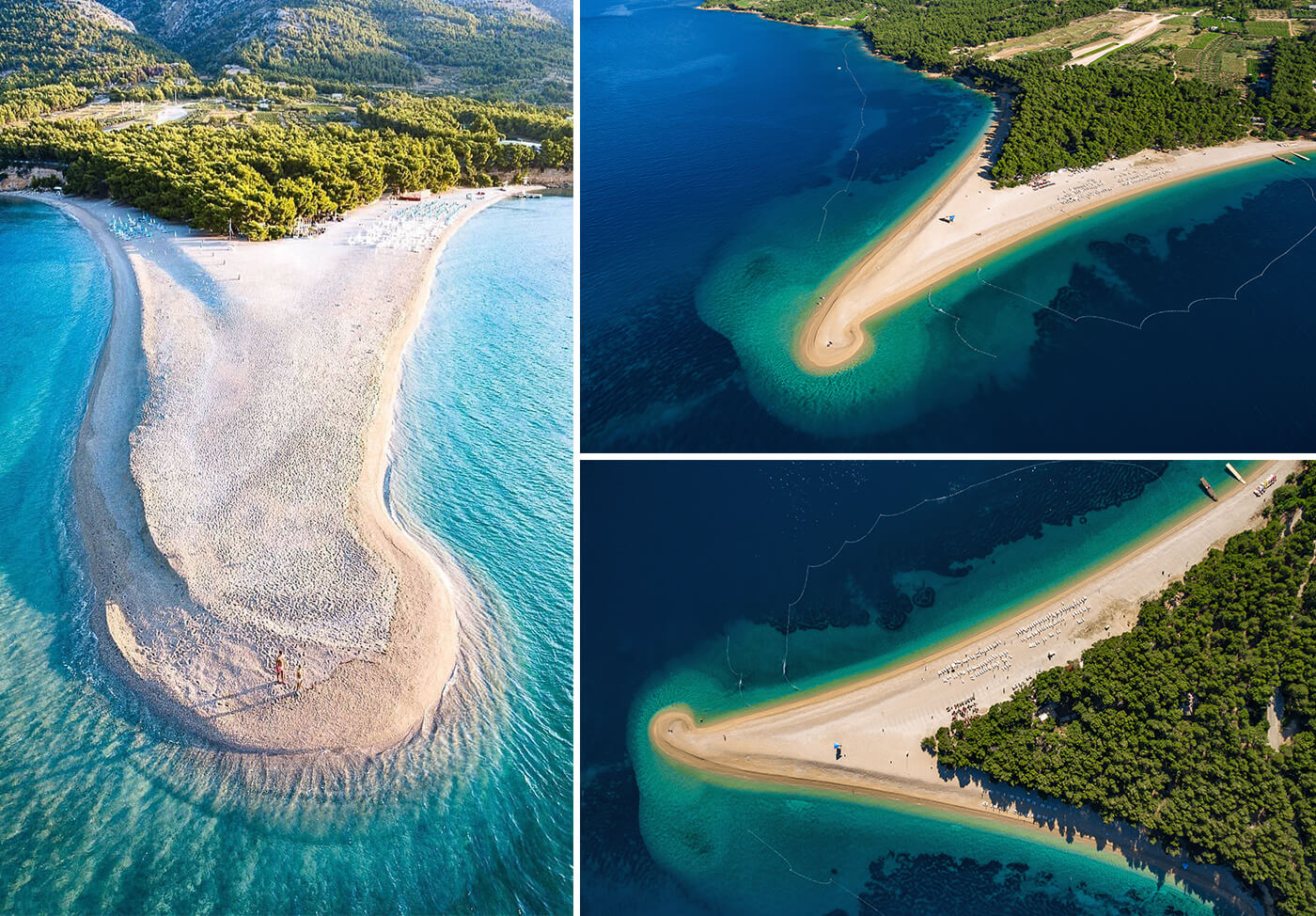 Every year, the Zlatni Rat beach tends to move by almost 20° and stretches by about 30 cm. It is a true natural wonder, considered the symbol of Croatian seaside tourism and one of the most sought after and popular places on the magnificent island of Brac. This unique and well-equipped beach is easily accessible by ferry from the port of Split or by plane through the small airport on the island.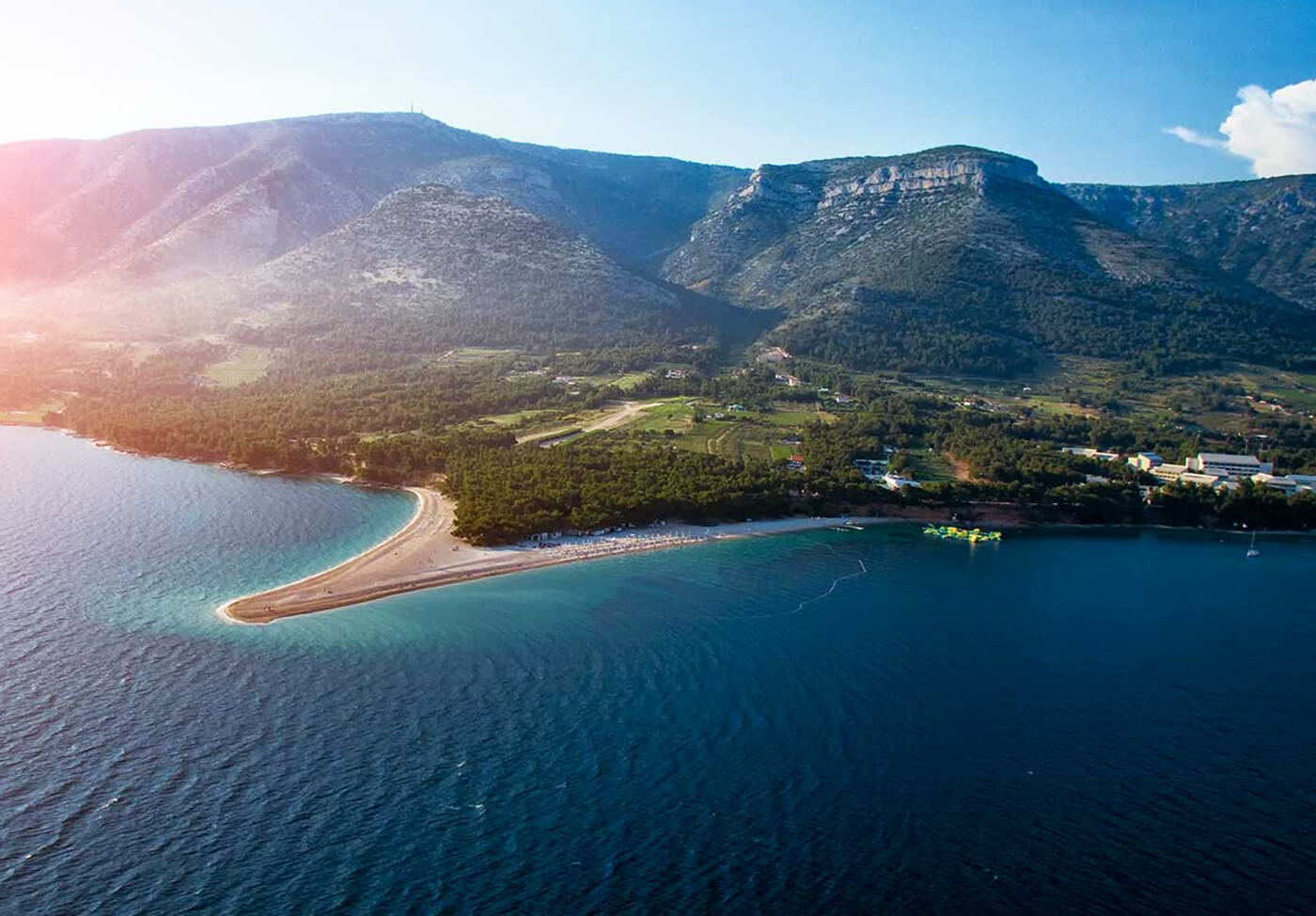 "The photos on this site are owned by users or purchased from image banks"