The Piedra del Peñol, sometimes known as the Stone of El Peñol is a monolithic formation located on the shores of Lake Embalse just near the village of Guatapè in Colombia.


This huge monolith rock weighs 66 million tons and dates back thousands of years. It reaches a height of 200 meters and a peak which is accessible only on foot, facing as many as 659 extremely challenging steps.


The staircase was built in 2006 using a natural crack in the rock. It is now a meandering and dizzying path that requires a great deal of effort to climb, but once completed it lets out onto an unparalleled view.


Once you reach the summit, you can climb higher up through a three-story panoramic tower from which you can admire a breathtaking landscape, and offers a priceless view that overlooks the beautiful enmeshment of lakes and lush islets.


The Piedra del Peñol attracts tourists from all around the world, not only thanks to its staircase that looks like a large seam joining the Colombian rock, but it is also thanks to the beautiful and lively Guatapè. This city is full of colorful houses with original decoration. This is a hot spot for Colombians who like to spend the weekend doing water sports and boat trips.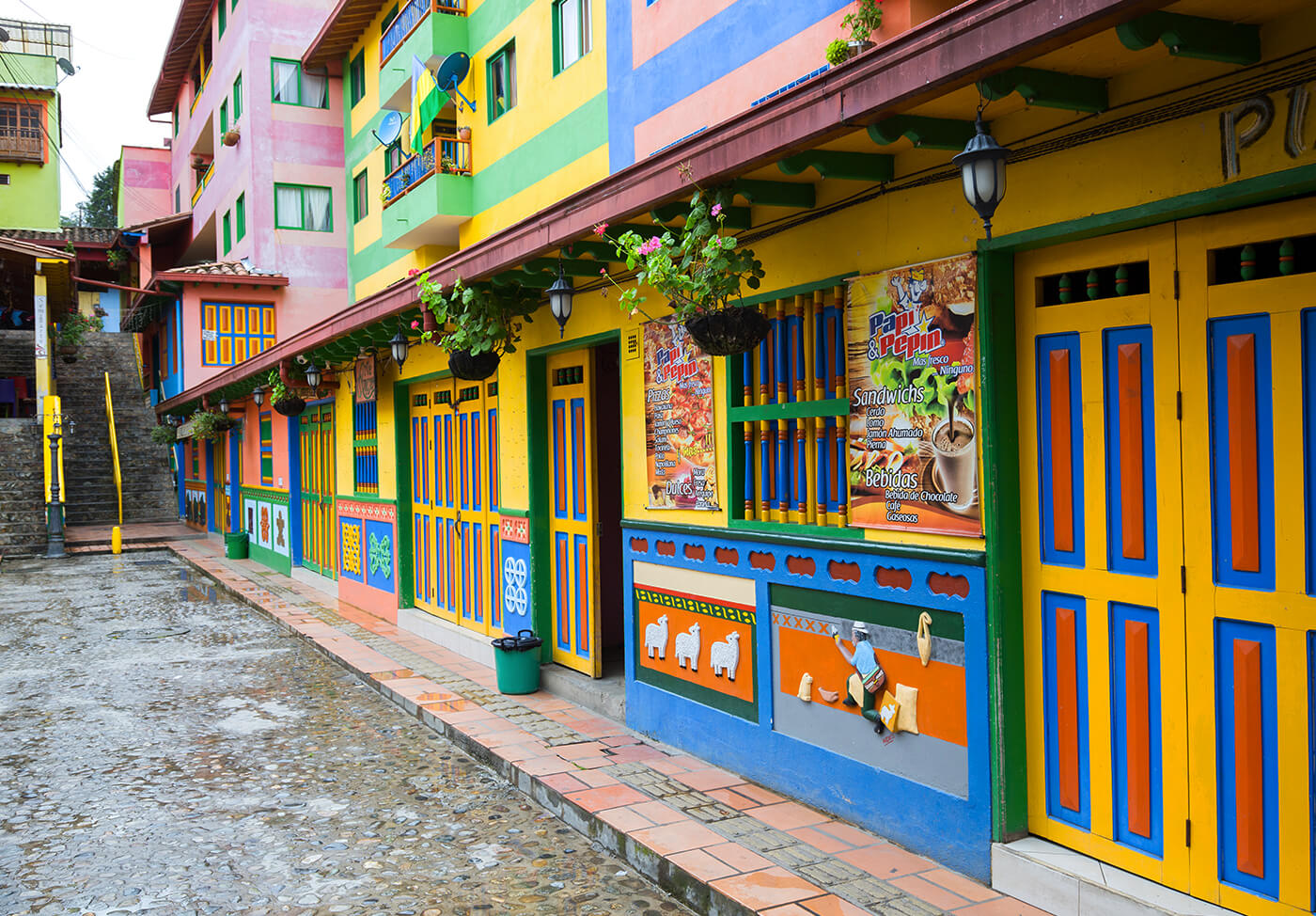 "The photos on this site are owned by users or purchased from image banks"