The Casa de Terracota is an unusual home completely built in clay, which is located in the small colonial town of Villa de Leyva, just about 105 miles north of Bogota, Colombia.




Designed by the architect and owner Octavio Mendoza Morales, a well-known environmental activist known for the use of unconventional building materials, the Casa de Terracota was built using only natural resources of the surrounding area. Inside of it, it is impossible to find a gram of cement or steel.




The house took 4 tons of clay to create and was cooked at a high temperature to make it resistant to rain, earthquakes and at the same time to ensure a cool indoor climate. The house is divided into two floors and measures about 5400 square feet and despite its sparse appearance, it has every comfort from solar panels to hot water, a tiled bathroom, a living room, a sleeping area and even a fully equipped kitchen. The whole thing made entirely in terracotta!

Solar panels were created from old metal scraps and the furniture inside the terracotta home is made entirely of recycled glass. This house is an alternative lifestyle habitat in which the individual is in perfect harmony with the environment. The goal achieved by Mendoza, who defined his "life work".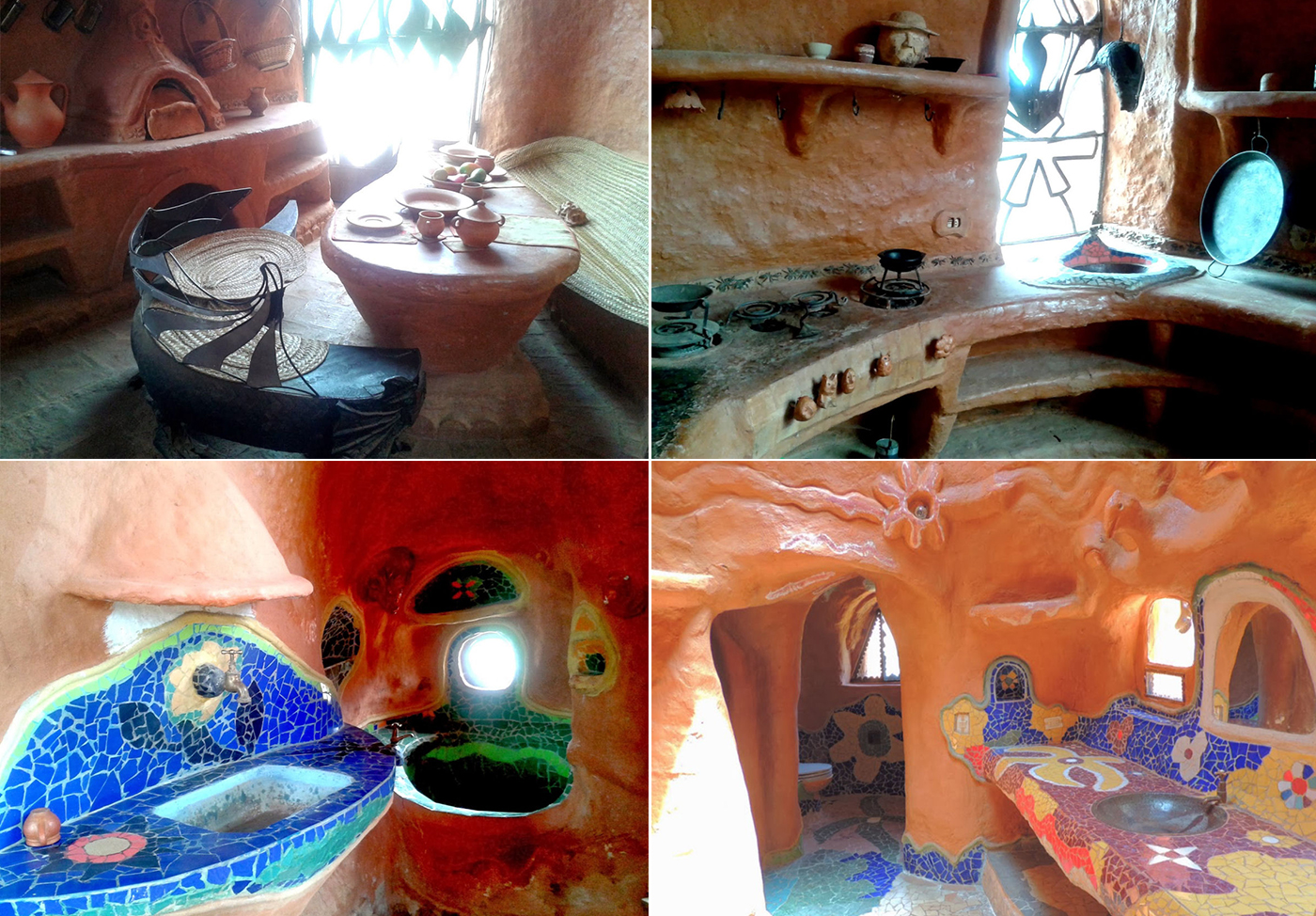 During an interview, the architect said: "The Terracotta House is a unique space designed not only to incarnate and promote my philosophy, but to trigger architectural and artistic experimentation. That means I'm always encouraged to create alternative proposals, all with the help of the four elements of nature. That's why I'm in constant contact with artists, architects, designers and other craftsmen who are interested in helping me in other projects. "




Also known as the "Flintstones House", it is considered "the greatest ceramic piece in the world" - a place where architecture and design blend with the arts and abilities of a time.


"The photos on this site are owned by users or purchased from image banks"