The UNESCO World Heritage Site of Borobudur Temple is located in the heart of the Indonesian Island of Java, about 26 miles from Yogyakarta. It is truly a unique place in the world, and one of the most majestic and impressive monuments ever created by man.




The Borobudur was built in the IX Century during the reign of the Syailendra Dynasty. It measures up to 115 feet in height and spans a whopping 400 feet per side on a huge square base. The temple rests on 1,600,000 enormous blocks of stone and boasts 2,672 bas-reliefs and 504 life-size statues of the Buddha. The building rests on a small hill and consists of ten terraces divided into three levels that represent the spiritual path towards Nirvana. On the top there are numerous Stupas, as a symbol of the enlightened mind.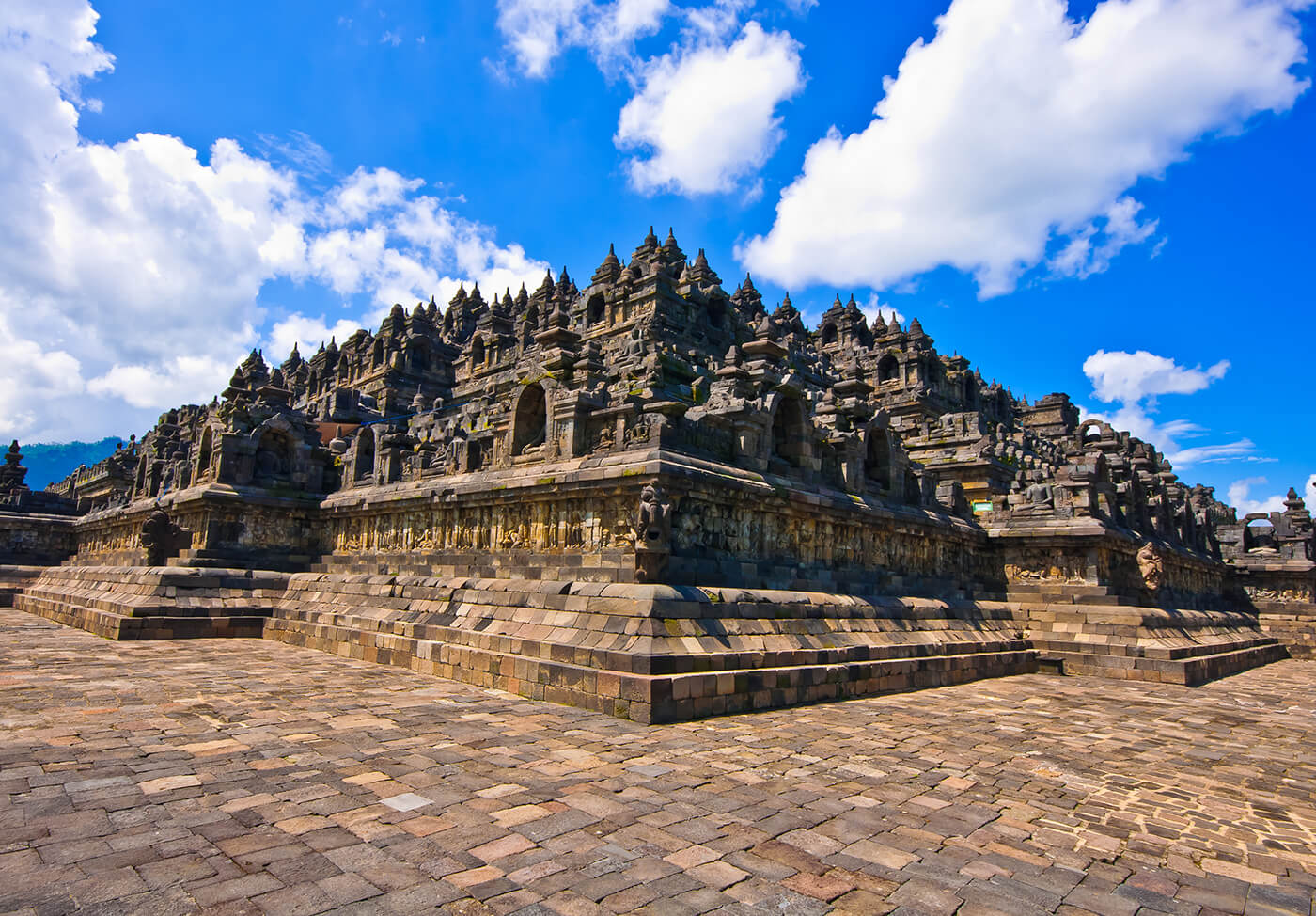 After the year 1000, the temple suffered the effects of a violent volcanic eruption, submerging for over ten centuries, keeping it hidden under a layer of dense vegetation. Rediscovered in 1814, during the war between the Dutch and the British for the possession of Indonesia, it was unearthed by the English governor of Java, Sir Thomas Raffles, who was a great lover of archeology and local history. The temple has since restored and is still maintained with constant care and attention.




Due to its architectural grandeur, the Temple of Borobudur is considered one of the most precious treasures of Indonesia, the largest Buddhist monument in the world and one of the most visited pilgrimage destinations for Buddhists and Hindus. This is truly an archaeological wonder surrounded by an atmosphere of rare beauty, especially at sunrise and sunset.


#Archeology
#Monastery-temple