Natuturingan Cave is the name that locals call Puerto Princesa Underground River, the extraordinary underground river national park of the island of Palawan, in the Philippines. It is a limestone cave system met by a river that crosses the mountain of St. Paul and then flows a few meters from the South China Sea. It is one of the most extraordinary underground ecosystems of Southeast Asia, and declared one of the 7 new wonders of nature. It was added to UNESCO heritage in 1999.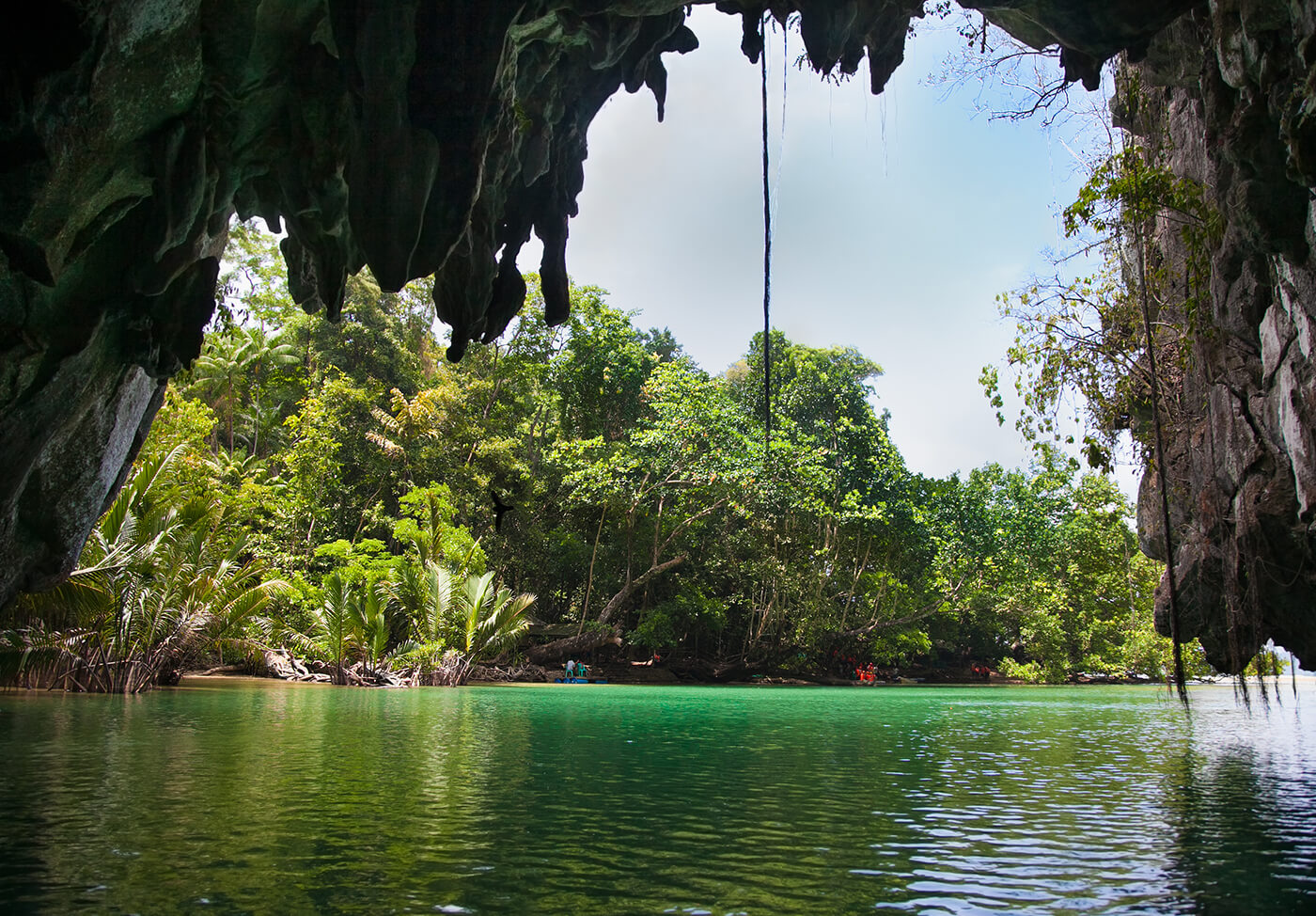 The river is just over 5 miles long, yet is navigable for only 2.5 miles of it, flowing through a network of caves characterized by the presence of stalactites and stalagmites of the most unusual shapes. The cave is truly an enchanted world inhabited by hundreds of animal species, many of which are endemic such as swallows and bats that maintain an amazing ecosystem through the production of their guano. Eleven new unknown minerals have been found in this cave to date, as well as a 20-million-year-old mermaid fossil.




The Natuturingan Cave is today one of the most visited tourist caves in the world and to preserve its integrity, access to a maximum of 1,000 people per day is allowed. To make this place unique, it has above all contributed to the absolute ban on human intervention, in fact there are no lights or concrete walkways, let alone walkways set up on the beach. Visitors can go up the water course aboard thin and unsinkable rocker boats, starting from a small crack in the rock and then access for over a kilometer of huge galleries immersed in an ancient and silent way still to be explored.




To discover all the secrets of this wonderful place, Skira publisher has published a wonderful book entitled "A cave between land and sea. The wonders of the Puerto Princesa Underground River", a volume that contains the thirty-year work of the La Venta group in splendid photographic shots, edited by Antonio De Vivo, Paolo Forti, Leonardo Piccini and Natalino Russo.