The Lost Gardens of Heligan are a collection of beautiful tropical plants, ponds, Victorian gardens and mysterious giant sculptures that emerge from lush greenery, all tucked away in the heart of the English countryside. This 80 acre park is a lost treasure that has been rediscovered and restored to its former glory just as recently as in the nineties. This wonderful garden complex is located near the village of Pentewan in Cornwall. It was purchased in 1659 by the Tremayne family who took care of the estate between 1829 and 1907, adding various types of gardens and numerous large scale plantations of rhododendrons and ferns.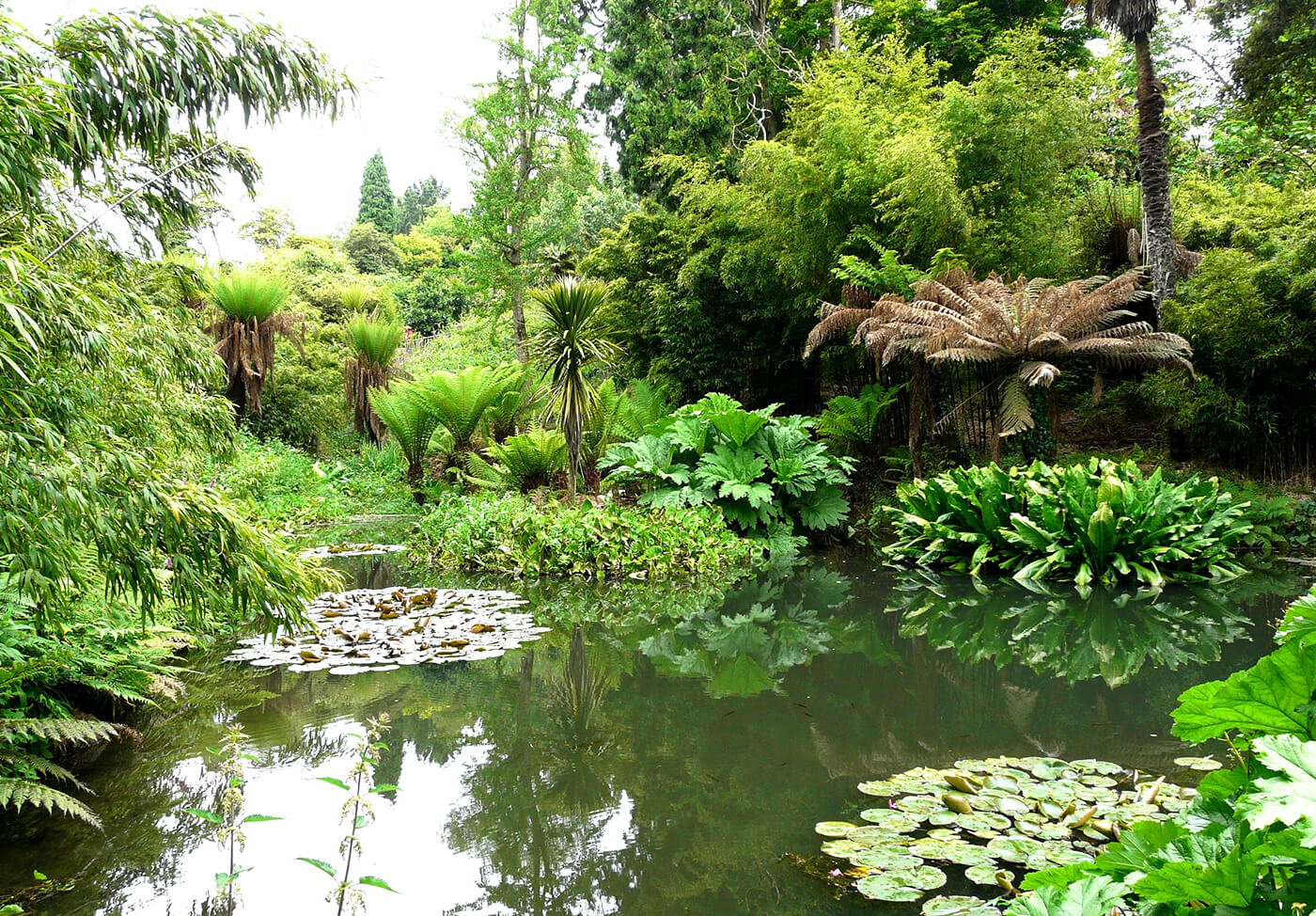 The history of the gardens was interrupted in the first half of the twentieth century with the arrival of the First World War. The villa, once used as a field hospital and then used as accommodation for American troops, was left to fall into disrepair along with its wonderful gardens. In 1990 the garden was rediscovered by an heir of the Tremayne family who, with the help of record producer Tim Smit and the financial support of some enthusiasts, managed to restore the park to its ancient secular beauty. The ambitious revival work was completed within a year and was considered by the Times as "the restoration project of the century". The Lost Gardens of Heligan are now owned by Smit and his company and continue to grow aiming to expand to over 300 acres.




This stunning park, called the Lost Gardens of Heligan, is now considered one of the UK's most interesting botanical gardens. Among its countless beauties are the incredible variety of camellias and rhododendrons, flowers of national heritage along with various gardens crossed by enchanting walkways and romantic bamboo tunnels. Visitors can admire the seductive statues of the artist Susan Hill which include the "Mud Girl" and the "Giant Head ", two sculptures lying on the ground and covered by light layers of vegetation that change appearance and color according to the seasons. And then there is the "Jungle", luxurious and increasingly rich in tropical plants, to the point of having created an independent microclimate that is 5°C hotter than the rest of the gardens.




AThe park is also joined by a European pineapple plantation, the only place in Europe where the pineapple is grown via an ancient method - a technique used in cold climates, thanks to the heat produced by manure. Many species of wildlife have also found their habitat in this paradise, mainly represented by foxes, otters and predatory birds.
The Lost Gardens of Heligan are open to visitors every day of the year and offer an ever-changing and evocative spectacle. Inside, in addition to the possibility of camping, there are guided tours with lots of courses to recognize edible plants, theatrical events and various shows.
All information regarding opening hours and admission prices can be found on the website: https://www.heligan.com/