The Cava di Bauxite in Otranto is one of the most enchanting spectacles of nature - a small lake with intense emerald green tones surrounded by rocky walls characterized by a beautiful imperial red. Located in the beautiful Apulia in the heart of Salento, south of Otranto, this hidden gem is home to the famous lighthouse of Punta Palascia and Monte Sant'Angelo.




The intense colors of the lake are surprisingly natural - a deposit of water from the residues of bauxite released in the crater of an old disused quarry abandoned in 1976. The underground infiltrations, coming from one of the aquifers of the surrounding land, have given rise to the formation of a new and extraordinary ecosystem, yet another wonder of mother nature, always capable of restoring harmonious balance.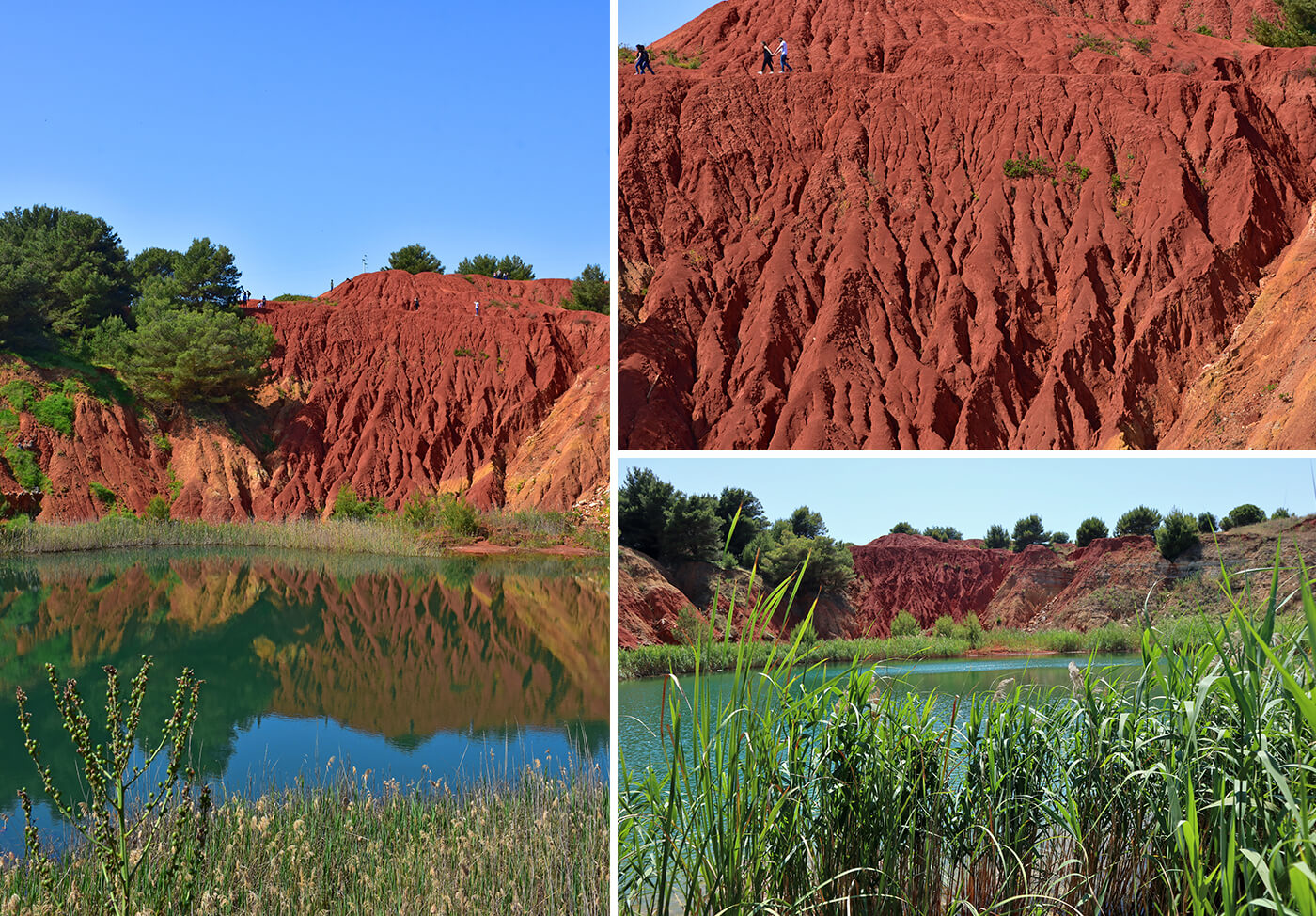 LThe bauxite quarry, framed by a suggestive desolate and almost desert landscape, is a place not yet well known and can be reached along a small dirt road from the provincial road, and can be reached at this location on most navigators.
It is worth noting that the lake is not suitable for swimming, despite its inviting and seductive waters. It is strictly forbidden. This natural oasis, hidden along the Salento coast, also requires the utmost caution as it is an abandoned area, subject to unexpected environmental recovery processes.


"The photos on this site are owned by users or purchased from image banks"