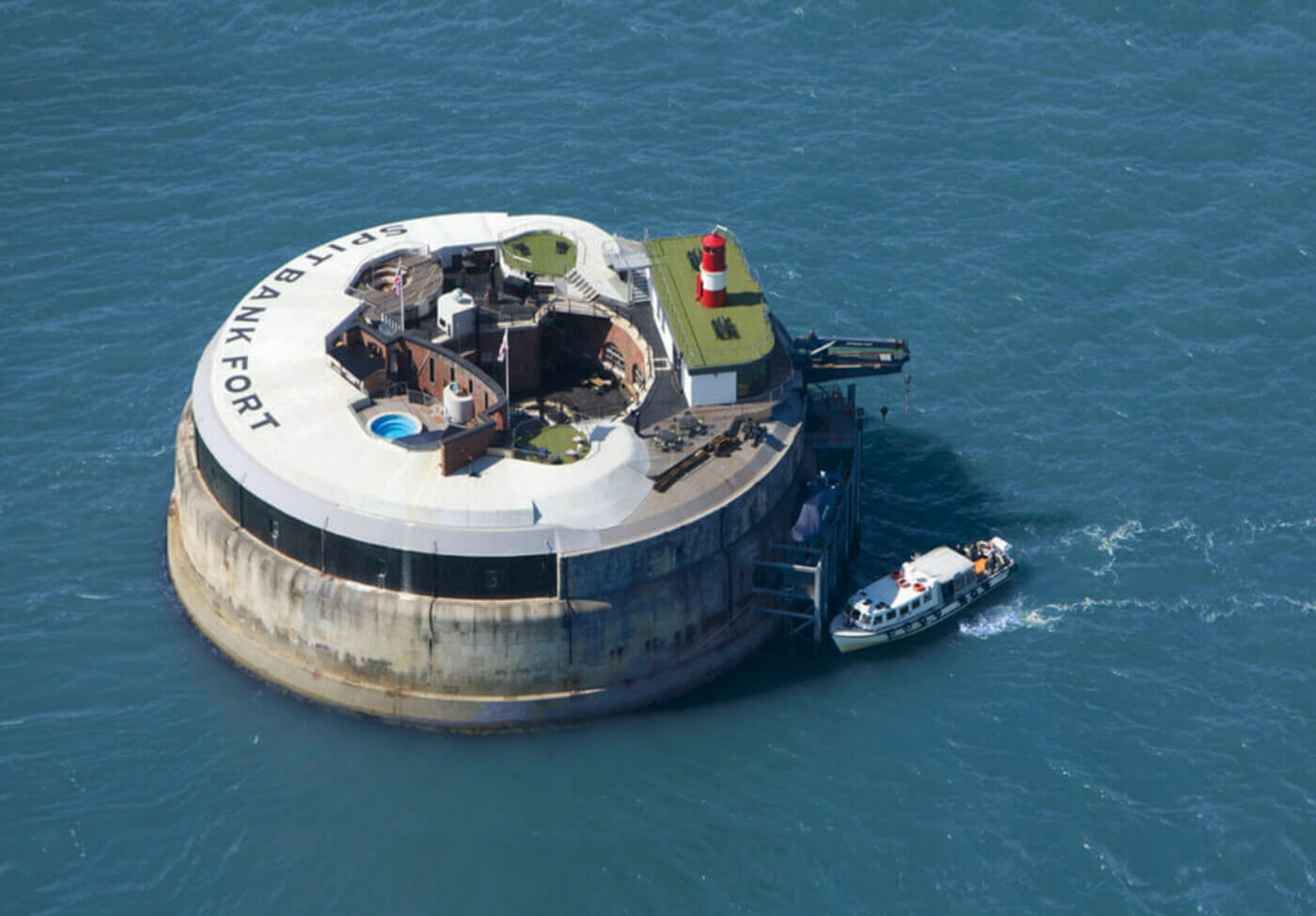 Spitbank Fort is an ancient military force located in England, just between Portsmouth Harbor and the Isle of Wight. It was built in 1878 as a naval defense to protect Great Britain from the French invasion. It is today a luxury hotel known for its elegance and refinement.


The Spitbank Fort was completely renovated in 2010 and is today one of the most exclusive hotels in the UK. It boasts 9 stunning suites, a thermal pool, library, 3 bars, 3 private dining rooms, a sauna, a stocked wine cellar and even a lighthouse. The hotel is also known for its breathtaking view as it is surrounded by the sea.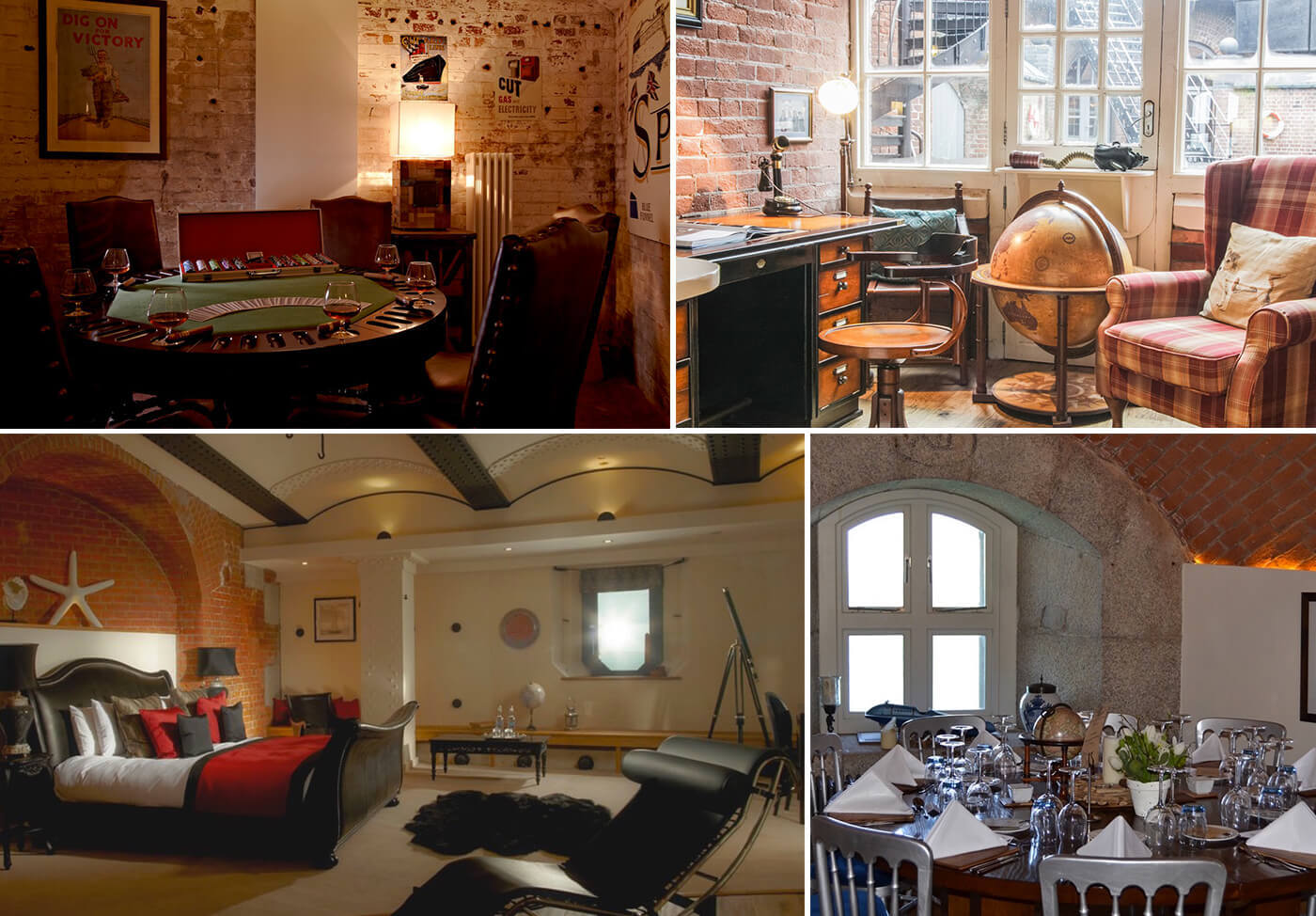 The 6-meter-thick walls once housed over 150 soldiers and now hosts up to 60 people. This luxury hotel is now quite a tourist oasis and its price match its exclusivity, seeing a wealthy clientele. This exclusive place is reachable only by boat dedicated to Spitbank.




Spitbank Fort Hotel is one of the 4 fortresses that are located in within the strait that separates the Isle of Wight from the British Coast. This is a beautiful place which enjoys a 360° view of the Channel and offers an abundance of insight into British Naval history in an atmosphere that is of the utmost comfort, privacy and serenity.