The Wave is the iconic residential complex that rises along the banks of the Vejle fjord, a city on the peninsula of Jutland, Denmark. It is a building designed by the renowned Henning Larsen Architects studio, characterized by five sinuous manmade "waves" that pay homage to the hilly and seafaring landscape of the Danish region. This fluid architectural work blends in perfect harmony with the surrounding environment.




The five splendid wave building each hold nine floors and are made up of unique apartments overlooking a splendid view. The building covers an area of 161,000 square feet and houses about a hundred luxurious and bright homes, all equipped with large windows and glass balconies that have the advantage of looking out onto a breathtaking view of the fjord.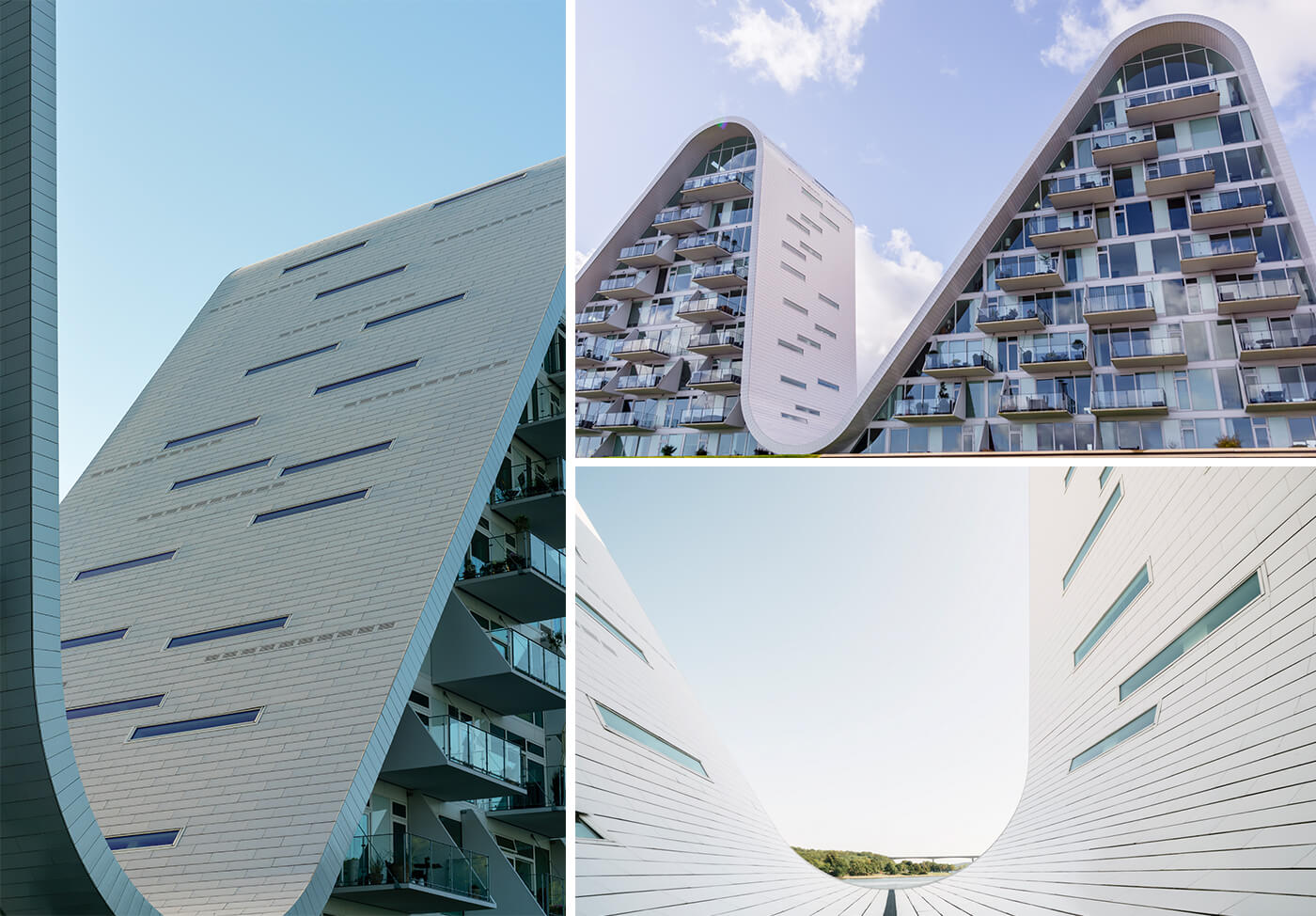 The Wave is considered the new landmark of the small town of Vejle and has won numerous, prestigious architecture and design awards with accolade spanning the social, cultural and economic local architectural tradition. The "Waves of Vejle" are visible from miles away and from all over the city. It is an ambitious and beautiful building, capable of reflecting its profile in the water mirror of the bay, creating an elegant and suggestive atmosphere, especially at night when the houses are illuminated by light.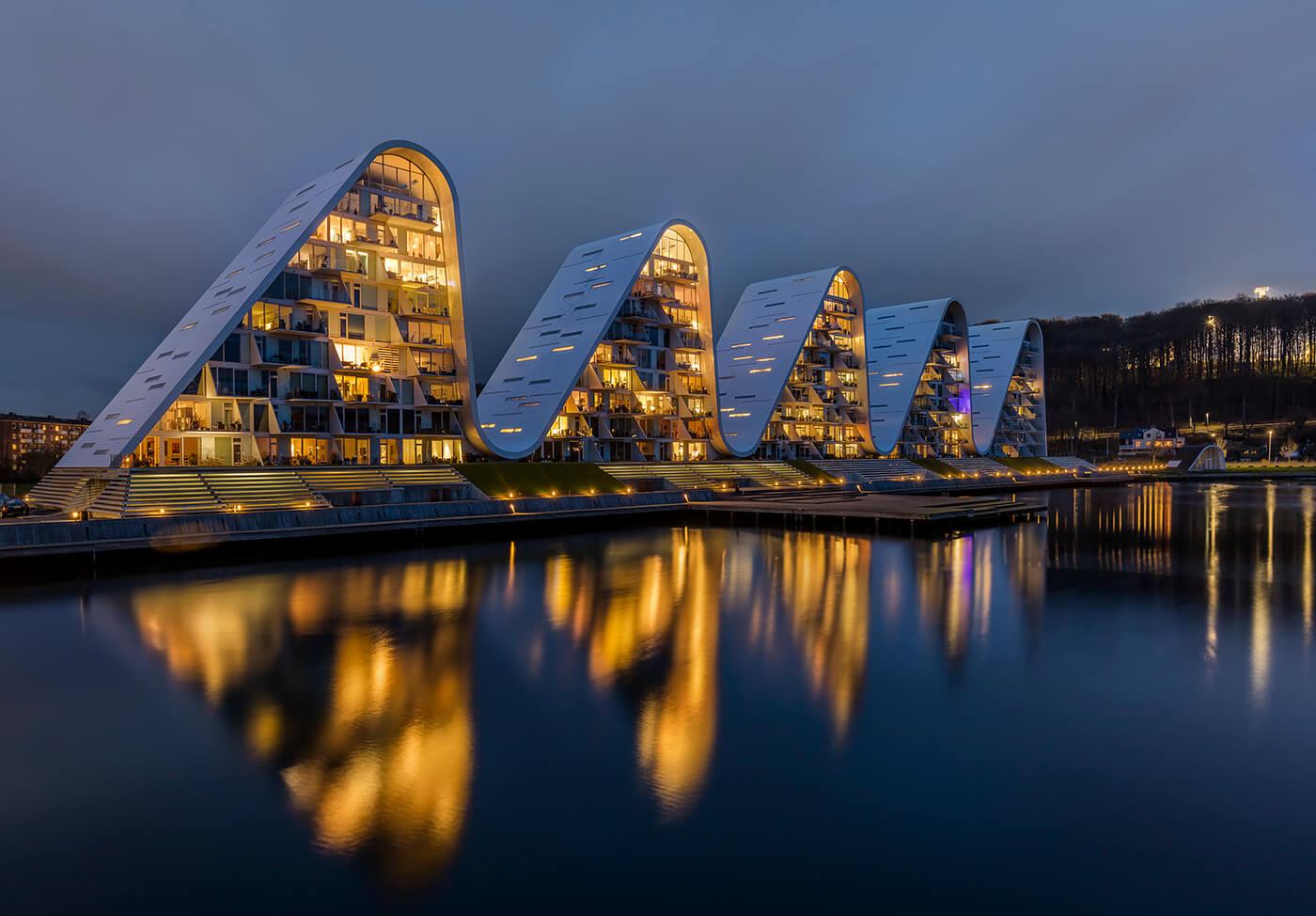 "The photos on this site are owned by users or purchased from image banks"