Semuc Champey, which means "sacred water" in Mayan, is a place of extraordinary beauty nestled in the heart of the Guatemalan jungle. It is a natural stretch of limestone of about 300 meters long, interspersed with fairy-tale cascading pools with rushing waters of the Cahabón River which flow beneath. It is one of the most exclusive sights in the country, a series of pools connected to each other by a system of small waterfalls which gently flow one into the other, forming splendid pools of clear and turquoise waters in which it is possible to dive and swim.




The Semuc Champey pools are not far from the small town of Lanquin. They are part of the Alta Verapaz department and are not fed by the river below, but by the water that flows directly from the karst rock of the surrounding mountains. This is a body of water rich in microscopic particles of jade and a high concentration of carbonates which, deposited over the millennia, created a long limestone bridge and then led to the birth of the pools. This is a paradise with a mystical and wild charm where you can pass from a pool of smooth rocks to another in the midst of dense lush vegetation.




The site can be reached from Lanquin via rough roads and passable only by 4 × 4 jeeps. The alternative is to face a long and tiring climb, but it is good to rely on a guided tour to take you to the entrance of the falls. This will lead you along the steps of the Mirador: the panoramic platform from which to admire the view of breathtaking pools from above. The excursions also include a visit to the "Lanquin underground caves", a complex of winding caves partly flooded, which wind for 12 miles underground. The exploration is quite challenging and ends with Tubing, a ride on the river aboard an inflatable raft led by the current.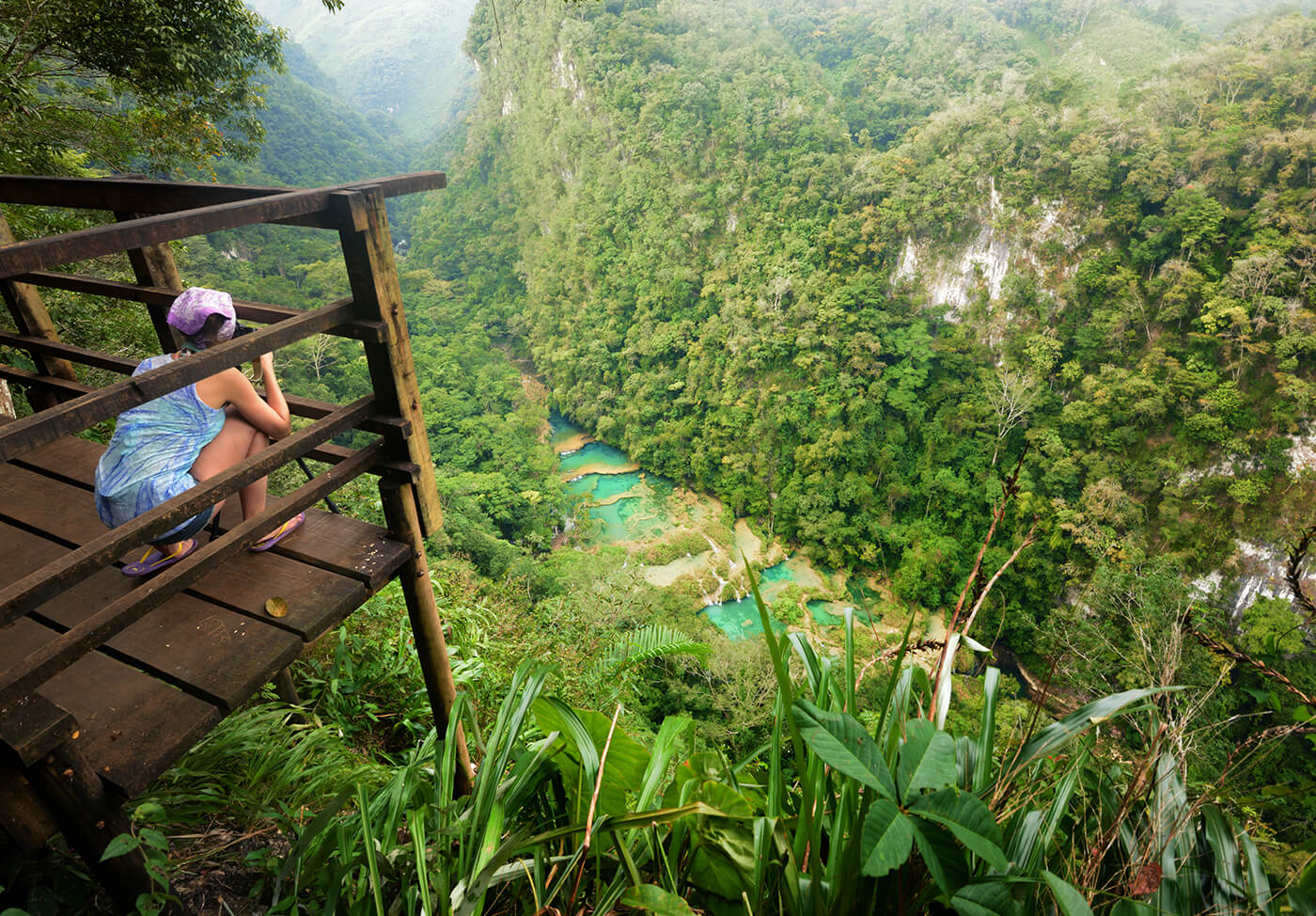 "The photos on this site are owned by users or purchased from image banks"
#Waterfalls
#Pools
#River