The beautiful red beach of Galapagos is located on the northern side of Rabida, a small volcanic island in the Galapagos archipelago located about 600 miles west of Ecuador. The intense red color of the sand is due to the high rate of iron present in the ashes of the nearby volcano and the corrosion of its slopes. This is the only available port of the island, and is known for its uncontaminated beauty and wild habitat populated by numerous colonies of sea lions and by a large variety of birds and rare endemic plant species.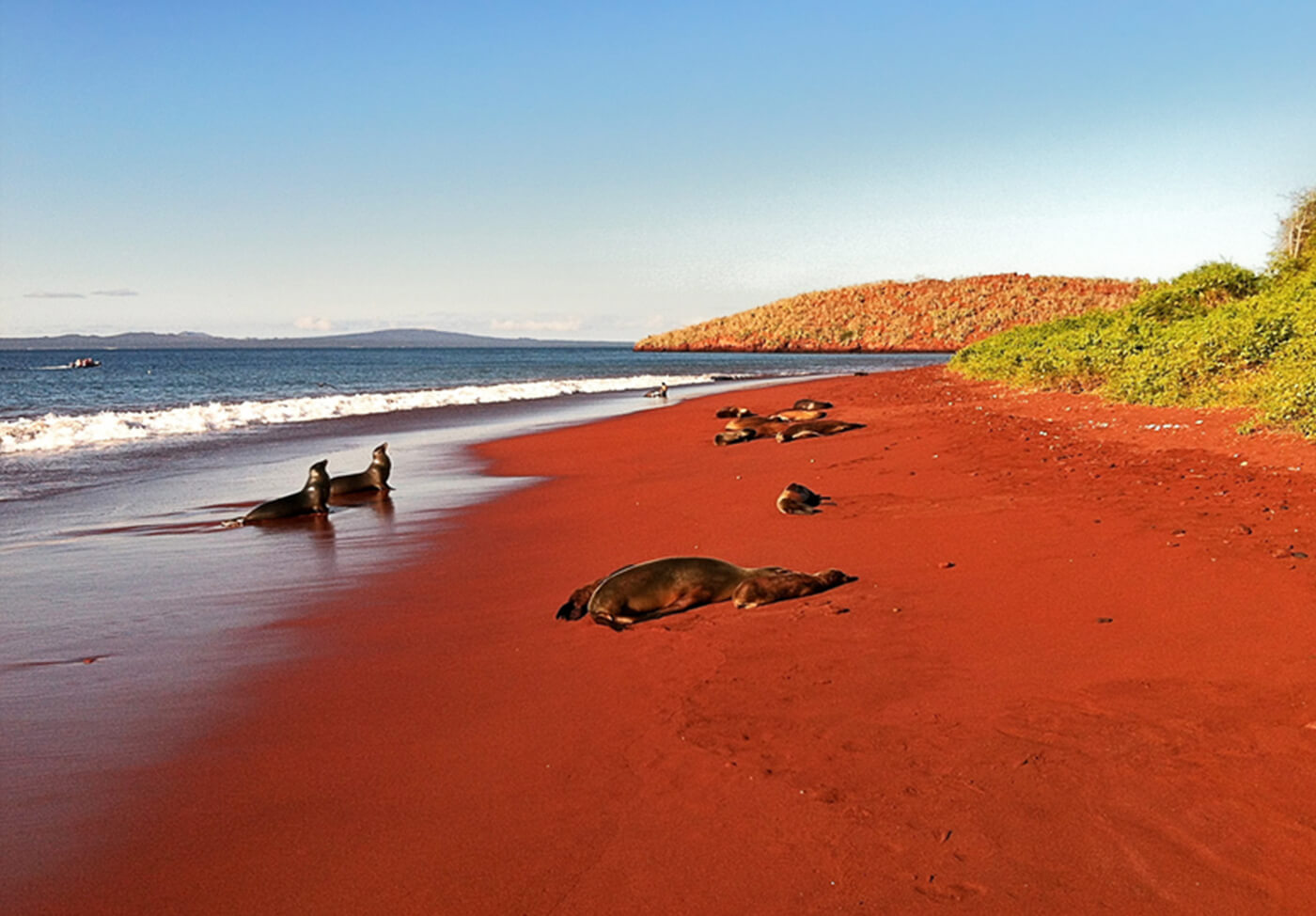 The Island of Rabida, which was originally known as Jervis Island in honor of the 18th century British admiral, is now officially called Isla Rábida. A small and arid island of just 2 square miles which offers one of the most diverse and unusual views of the archipelago thanks to its location and its stark color contrast to the blue ocean.




Behind the beach there is a brackish water lagoon where visitors can sometimes see pink flamingos and other native birds such as ducks, brown pelicans, blue-footed gannets and over nine species of sparrows and finches. The surrounding of the eastern end of the island make for wonderful diving spots where visitors can get a glimpse of rays, sea turtles and maybe even spot a peaceful white tip shark. Rabida has no human settlements and remains outside the tourist circuits, but nevertheless remains accessible through a multitude of guided tours and cruise itineraries organized by local tour operators.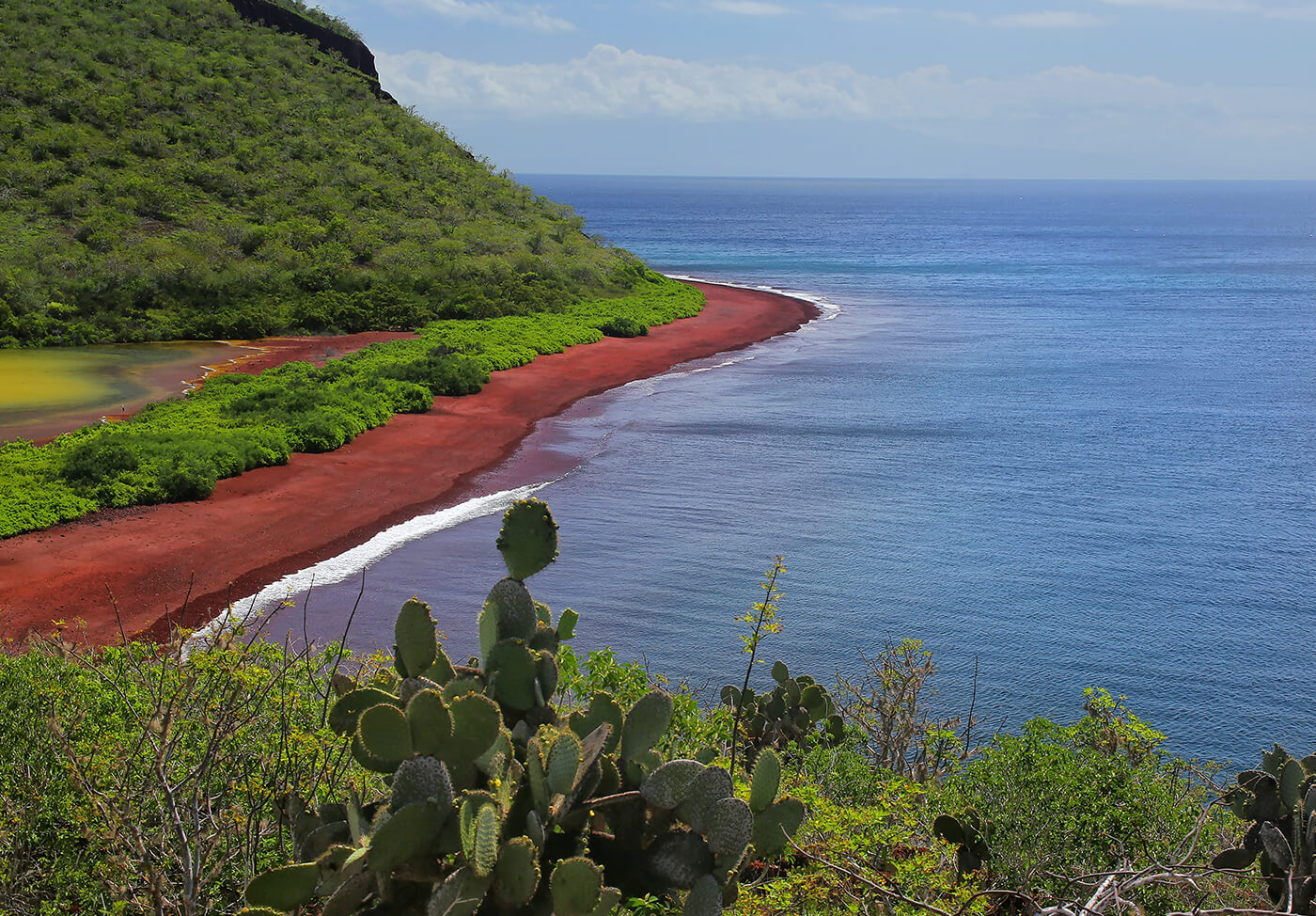 "The photos on this site are owned by users or purchased from image banks"