Horseshoe Bend is undoubtedly one of the most spectacular wonders in the United States, a striking horseshoe shaped bend in the Colorado River. This natural work of art is located in Arizona, near the small town of Page, exactly 3 miles away from the Glen Canyon Dam and runs 300 meters deep. The bend offers a panoramic view of incredible colors which contrast beautifully with the reddish shades of the sandstone rock and the emerald green of the river waters. It is a must see spot for those visiting Antelope Canyon and Lake Powell.




The Horseshoe Bend viewpoint can be reached via a short walk along a path that starts from Route 89. It is a simple winding route of about 10 minutes from the parking area. The climb is gentle and not too demanding, but the heat of the summer months makes it significantly more difficult, especially during midday. It is recommended to wear a hat and bring an adequate supply of water with you. The excursion does not require guides, but caution is recommended once you reach the edge of the canyon, since the site does not have any protective barrier.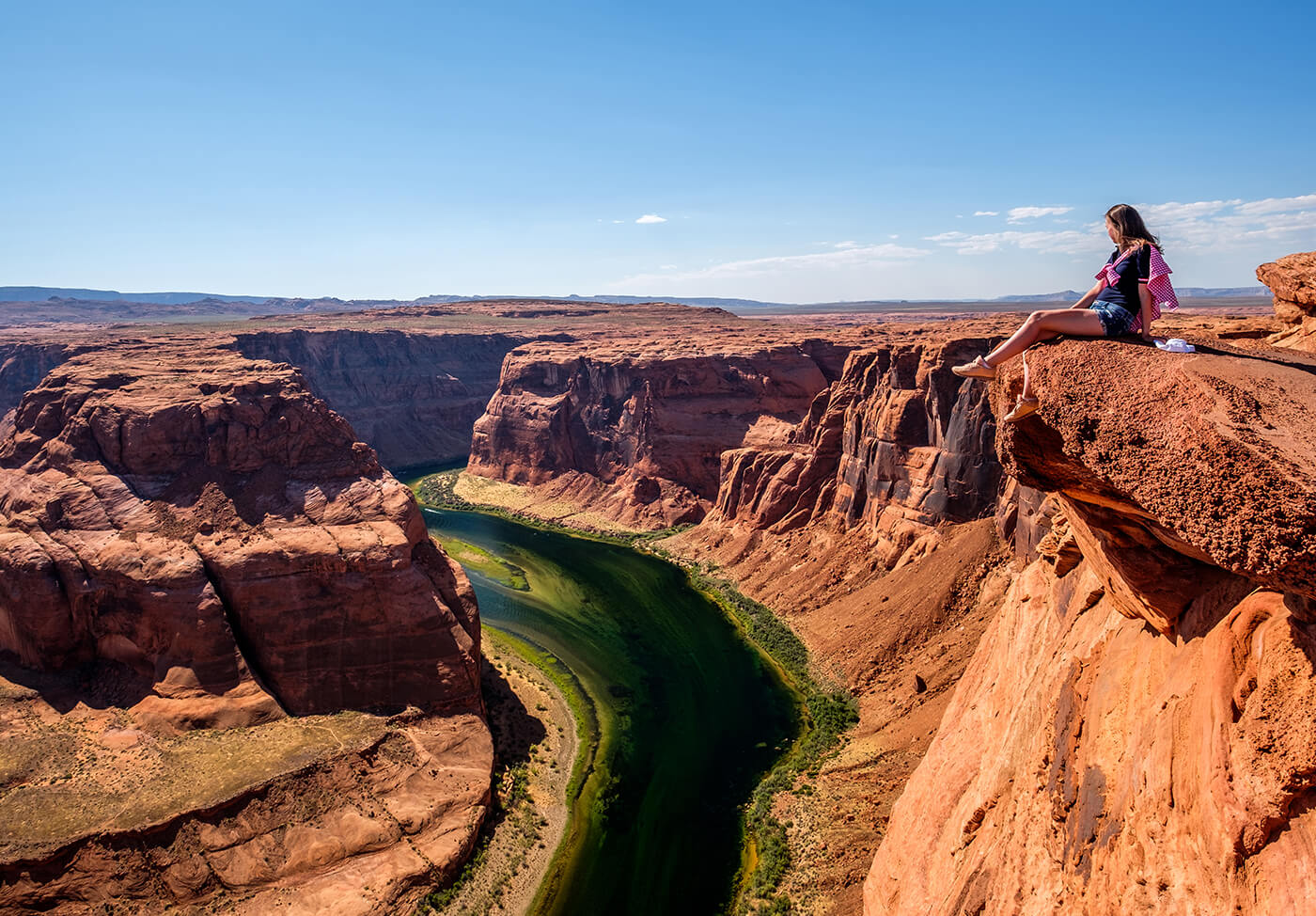 Midday is the best time to capture the perfect shot, as the sun illuminates the 270° curve drawn by the river in its entirety. The light offers equally magnificent reflections and colors both at sunset and at dawn. Until a few years ago, admission to the site was free, but since 2014, due to its popularity and the large number of tourists, there is now a car park cost. The fee is used mainly towards protect the delicate ecosystem and the safety of the place and to complete the construction of a Visitor Center with an adjoining paved path able to connect an observation platform to the edge of the canyon accessible to all.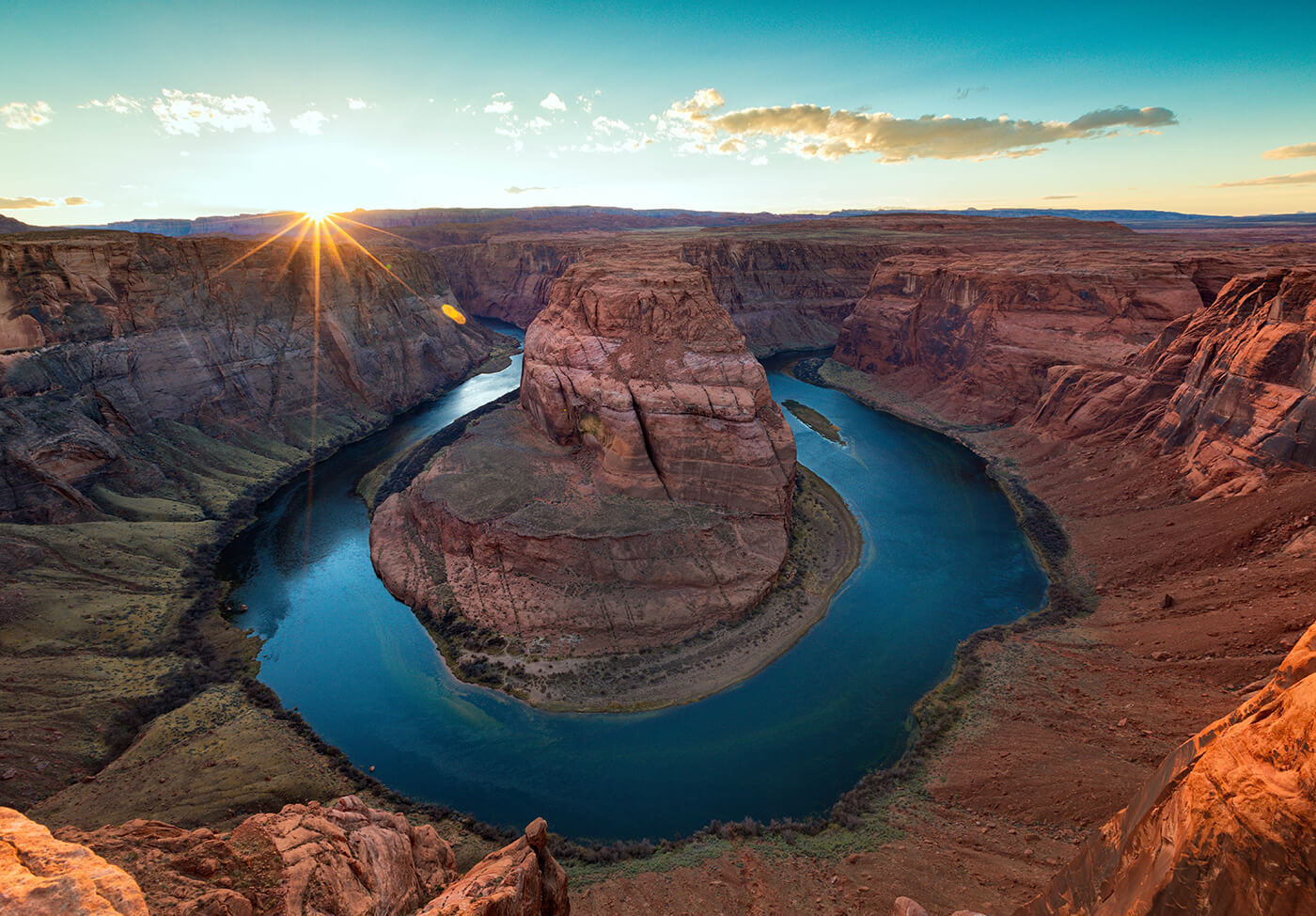 "The photos on this site are owned by users or purchased from image banks"