The Forest Tower is a recent work that is well integrated within nature. It is a structure built following all the rules of green architecture. Immersed in one of the greenest areas in Denmark, the tower stands among a splendid forest of 4 thousand hectares, between lakes and streams populated by various species of fish. It is located about 44 miles south of Copenhagen, within the Gisselfeld Kloster Skove Nature Park, exactly in the region of Zealand, near the town of Haslev.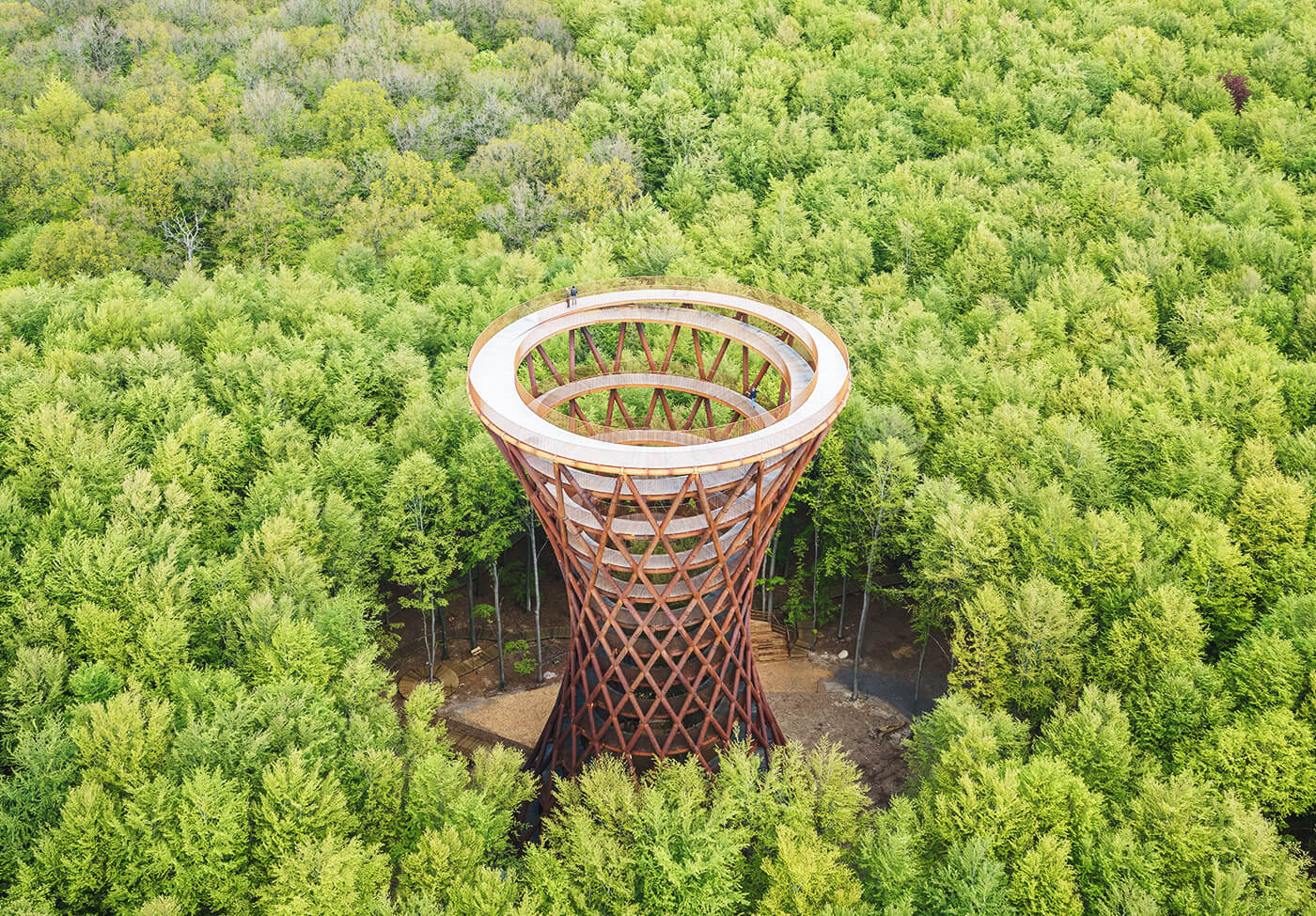 The tower has a conical base and measures 45 meters high. It has a 600-meter shape spiral walkway wrapped in a diagonal weave of steel and oak wood. It also includes a green ramp with an hourglass-like shape that narrows as it goes up and widens out into an incredible terrace from where you can admire the boundless scenery of lush nature. This breathtaking panorama is interspersed with an endless succession of valleys and woods of centuries-old trees.




This splendid hourglass, awarded the 2017 Iconic Award in Visionary Architecture was designed and built by EFFEKT in collaboration with ARUP, two well-known architectural firms specializing in the construction of eco-sustainable structures. The Forest Tower is the last stop on a 900-meter nature trek in the Camp Adventure Park , a protected and well-equipped area immersed in one of the most beautiful areas of the country. This vast and uncontaminated space is filled with suspended walkways and paths among the trees that allow you to observe nature from a completely different perspective.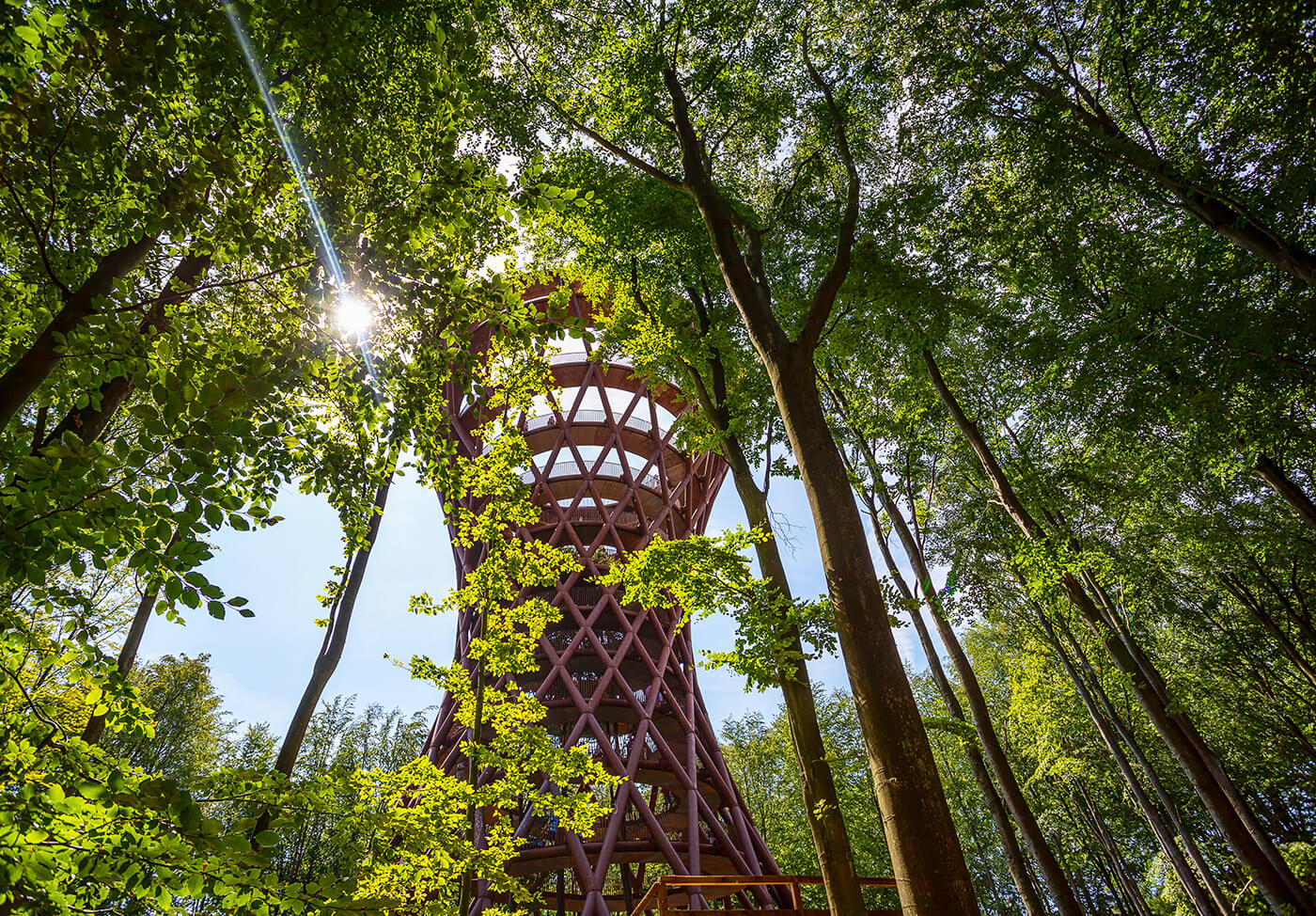 "The photos on this site are owned by users or purchased from image banks"