Wisteria Tunnel is the famous and wonderful wisteria arch that rises within the Kawachi Fuji Garden park in southern Japan. This spectacular riot of colors and intoxicating scents explodes with beauty in the Spring. It is located exactly in the prefecture of Fukuoka, just outside the town of Kitakyushu. The town features a street covered by an incredible floral cascade formed by 150 imposing wisterias of 20 different species.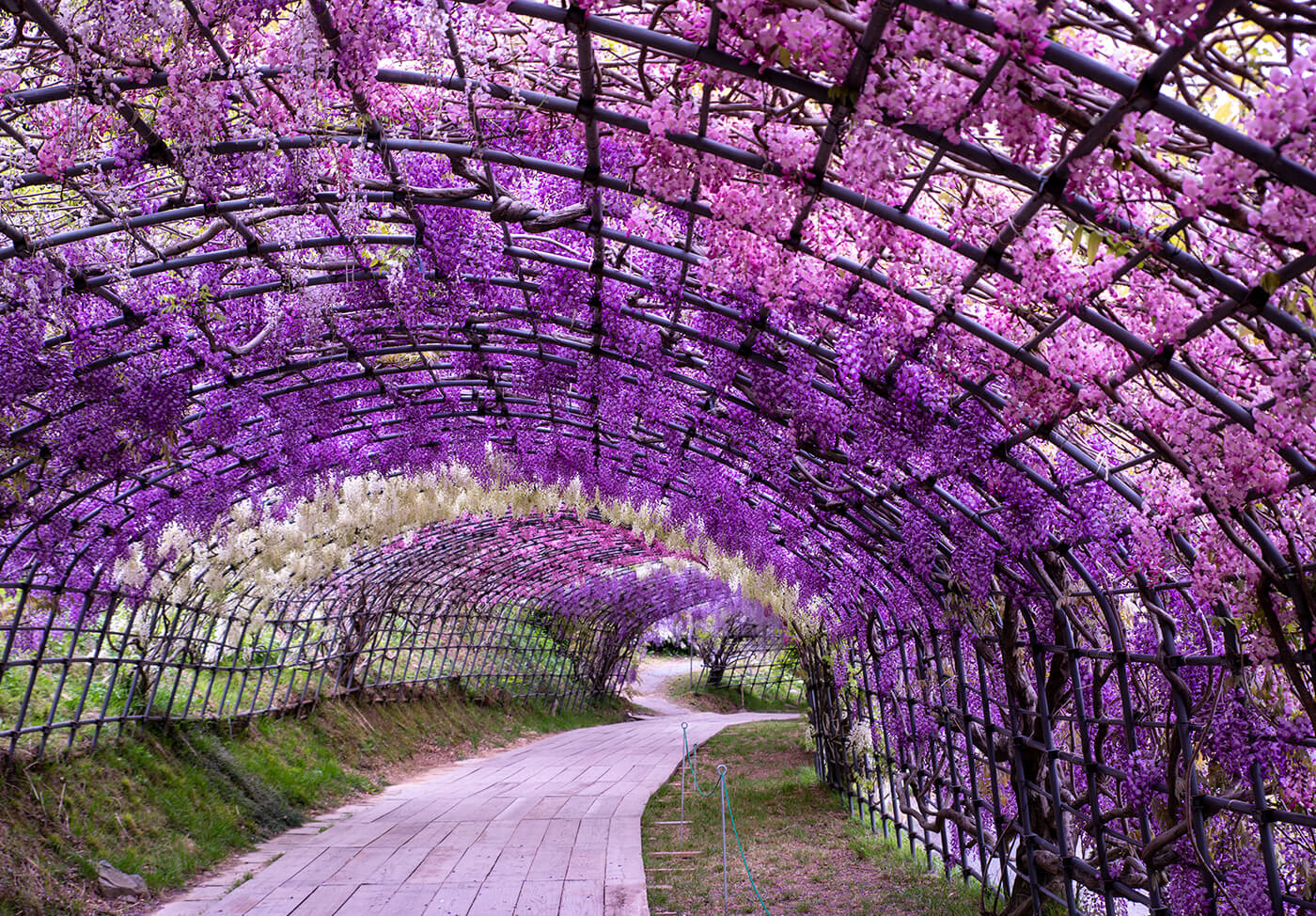 Wisteria, which in Japanese is called "fuji", is one of the symbolic flowers of the Rising Sun. It is one of the oldest plants in the country, a vine with clusters of flowers in the most dazzling pastel colors sprout. Wisteria represents the promise of fidelity in love, and for Buddhists, it is above all a symbol of prayer towards the divine. Wisteria Tunnel, considered one of the most romantic places in the world, is definitely Kawachi Fuji's first attraction, but the park is also home to another gorgeous garden with over 700 maple trees.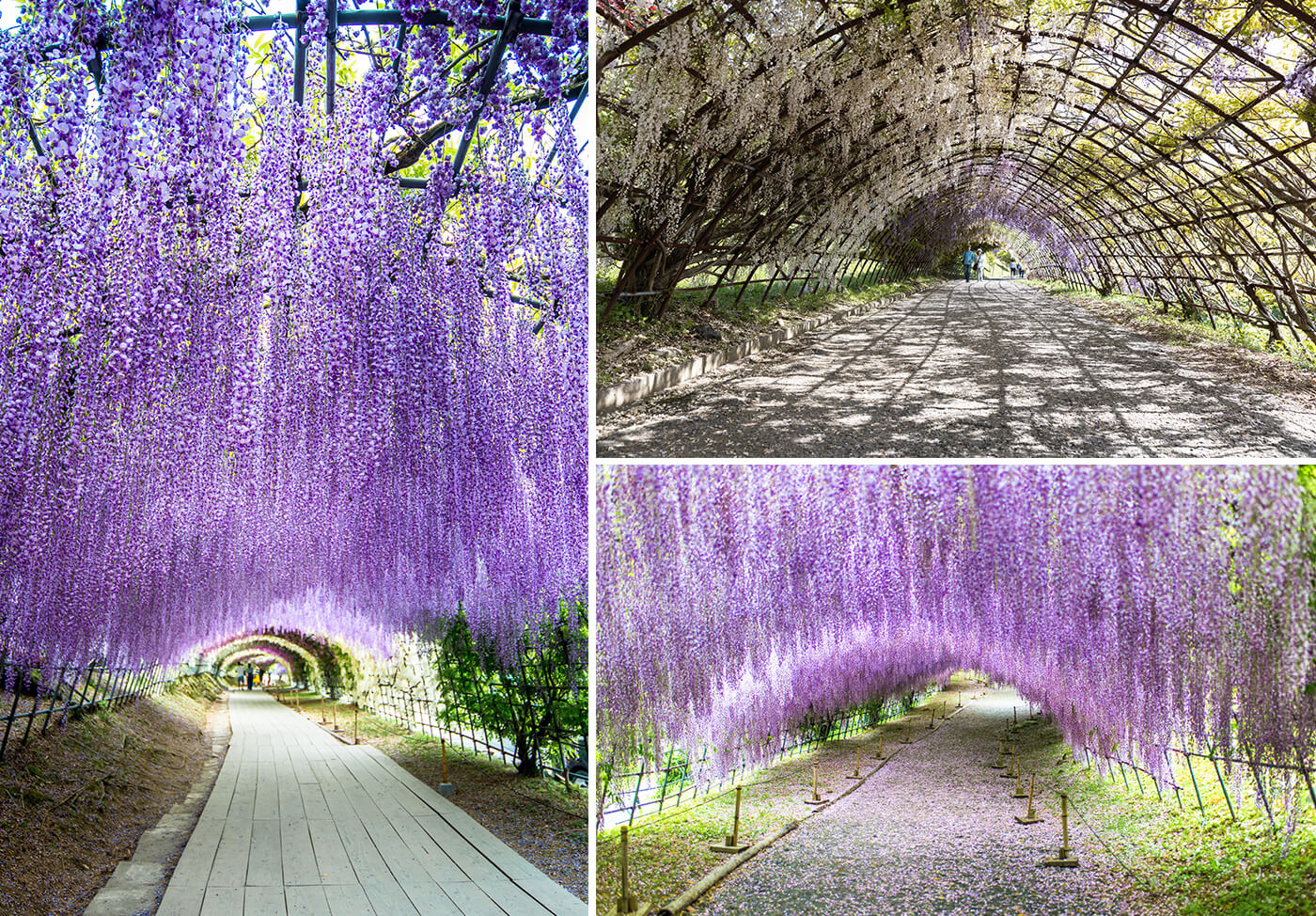 The gardens are open to the public twice a year: from the end of April to the end of May during the flowering of the wisteria and in the last two weeks of November for the fall of maple foliage. Do not miss the "Fuji Matsuri", or the "Wisteria Festival" which takes place between April 18 and May 31 inside the park. Kawachi Fuji Garden can be reached in 4 hours by car from Tokyo, or by train to Yahata Higashi-Ku, and then a short drive by taxi. The entrance ticket costs from 2.00 to 7.00 euros depending on the season.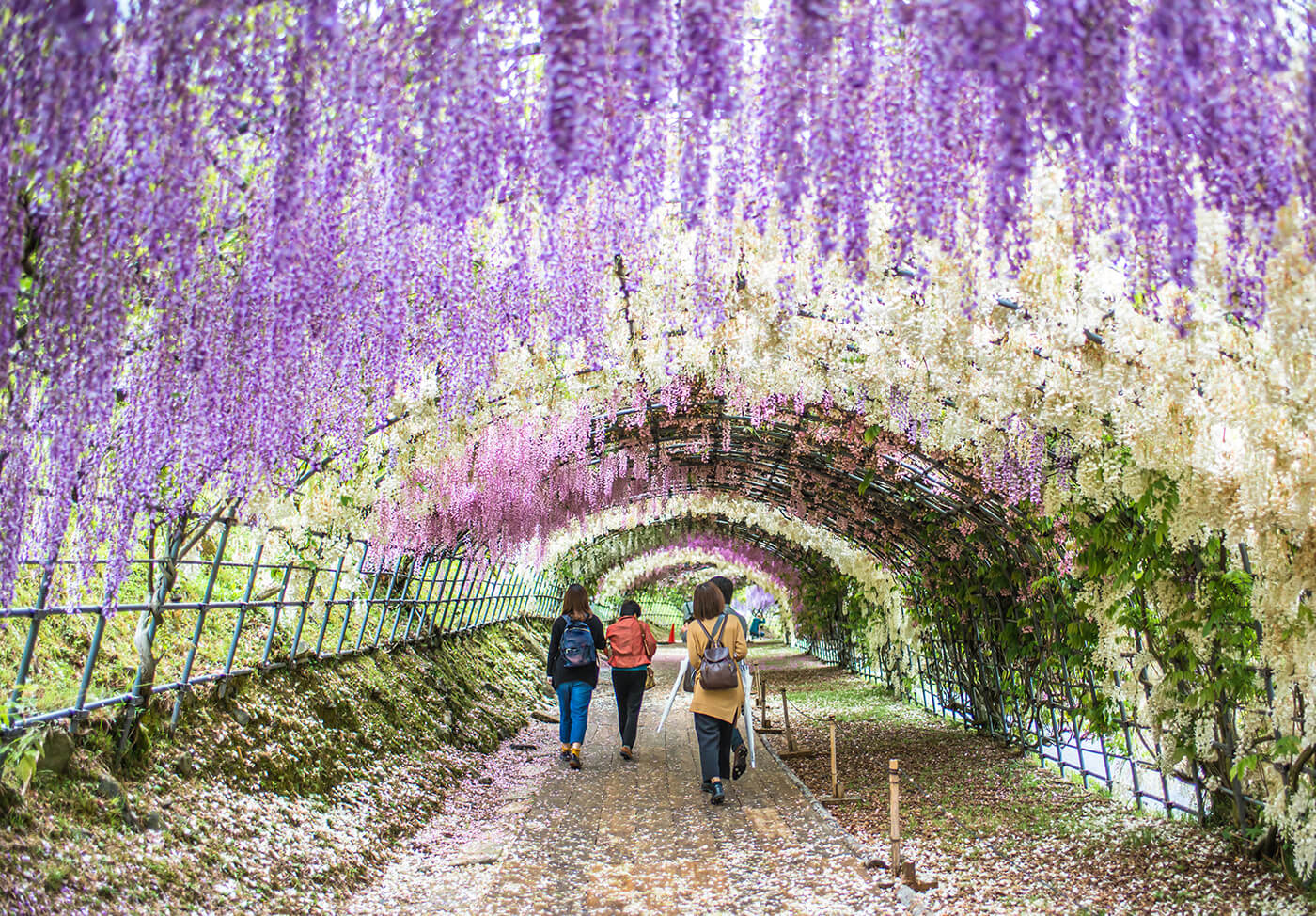 "The photos on this site are owned by users or purchased from image banks"