Vaadhoo Island is located in the middle of the Indian Ocean and boasts one of the most romantic and evocative beaches on the planet. Almost every night, this beach is surrounded by incredible bright waves that seem to reflect the starry sky.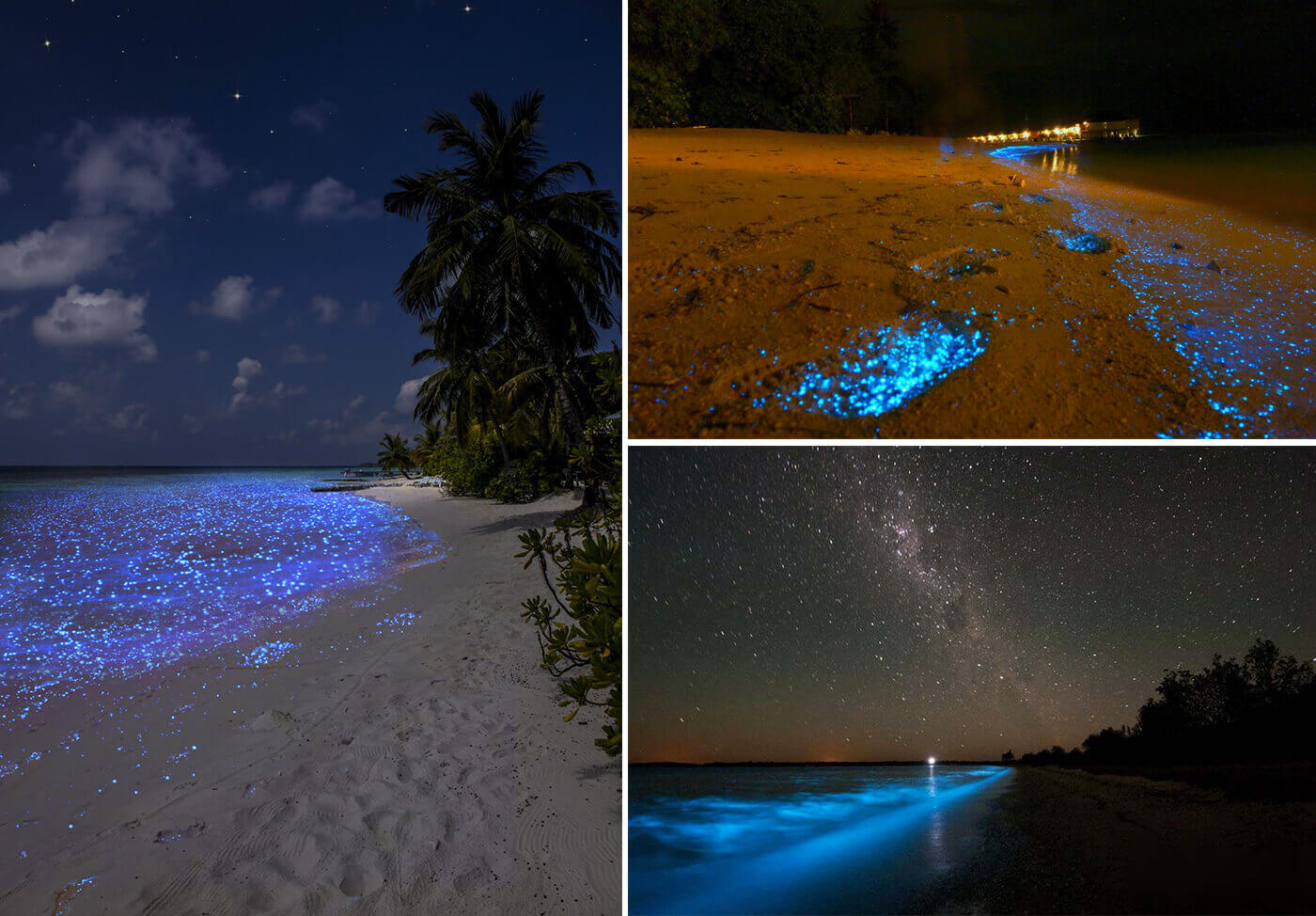 This charming island is located to the north of the Maldives in the Huvadhu Atoll. During special periods of the year, the island gives visitors a show which is beyond beauty - the phenomenon of bioluminescence. This illuminated phenomenon is produced by the phytoplankton, a set of small marine life forms in the plankton which is capable of synthesizing organic and organic substances using solar radiation as a source of energy.


Bioluminescence, which produced by various phytoplankton species, is a phenomenon that can be admired in other seas of the world, but here at Vaadhoo Island it seems to be special. Its beach looks like a vast expanse of sand illuminated by blue colored LEDs! It is a fairytale scenery that leaves visitors simply stunned. This extraordinary destination surrounded by wild and untouched nature offers an ideal spot for strolling, leaving even footprints magically illuminated in the night. This magic does not happen every night, but several times a year, especially in the summer.


"The photos on this site are owned by users or purchased from image banks"