The Museum of the Future is Dubai's new extraordinary attraction, a space of inspiration and knowledge dedicated to the evolution of technology over the next 20 years. It is one of the most complex and ambitious works ever made, a project capable of showing the most innovative technological solutions aimed at improving humanity and strengthening the global economy. Located in the heart of the financial district of Dubai, just a few steps from the Jumeirah Emirates Towers, the "Museum of the Future" was inaugurated on February 22, 2022.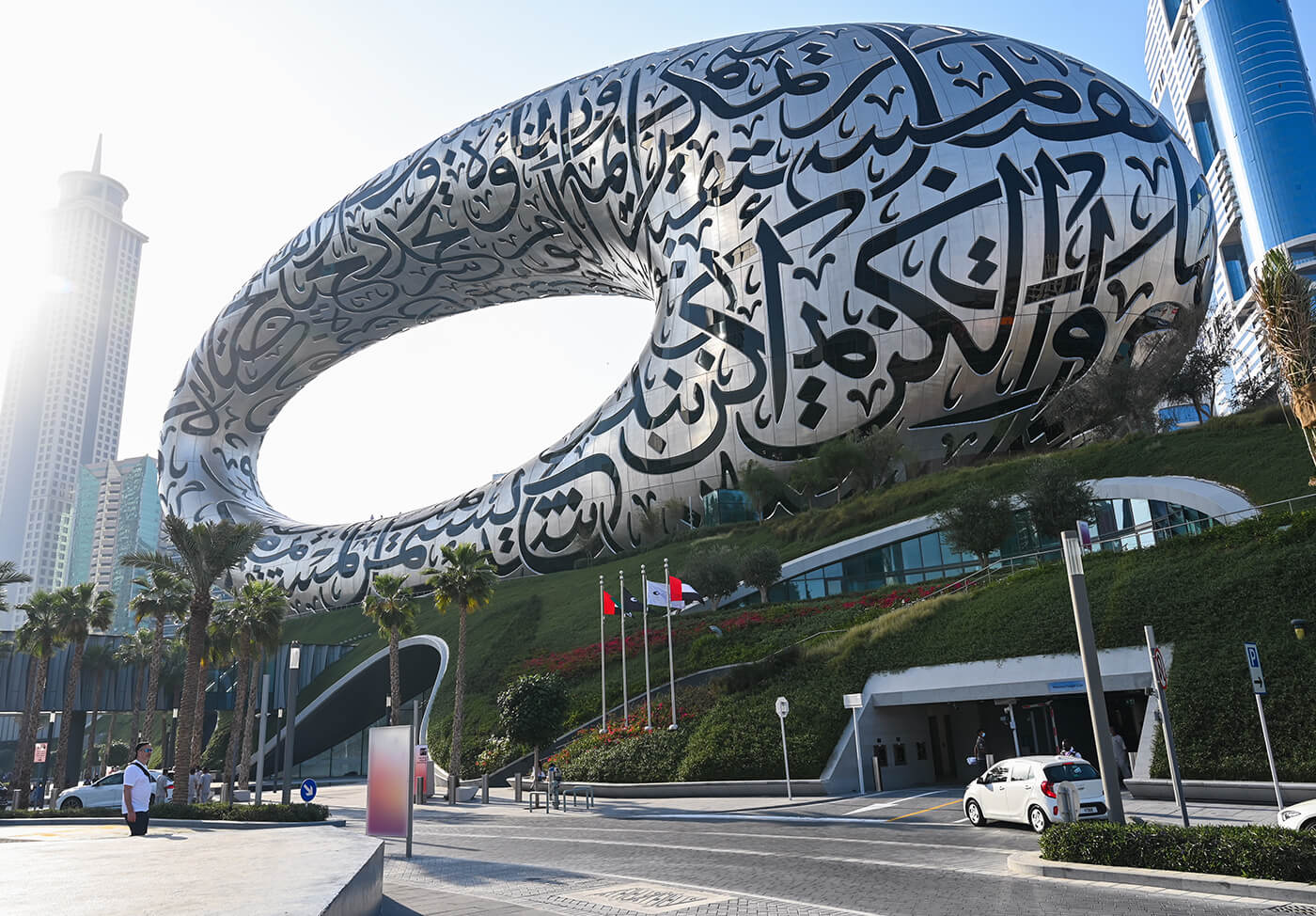 The structure, developed by the Dubai Future Foundation and the Killa Design architecture studio is a unique shape with a central cavity and covers an area of ??30 thousand square meters. Created via the help of a robotic methodology and covered with 1,024 steel and fiberglass panels. The structure measures a height of 77 meters. The building consists of 7 floors with no foundations or supporting pillars, an engineering miracle that seems to float in the void. Considered the most fluid building in the world and equipped with one of the most advanced sustainability standards in the world, it is illuminated by 14,000 meters of light lines powered by 4,000 megawatts of solar energy. Its exterior is decorated with Arabic writings bearing some quotes from Sheikh Mohammed bin Rashid Al-Maktoum, today's ruler of Dubai. One of these reads: "The future will be for those who will be able to imagine, design and build it, the future does not wait, the future can be designed and built today".




Inside the Museum there are a series of experiential exhibits, which can be accessed via an elevator similar to a spaceship cabin projected into space. From here, a futuristic journey begins between the various "chapters" related to the evolution of artificial intelligence, climate change, the reconstruction of the environment and the mobility of urban life. A visit is an exploration where you can interact with the world to come, and then return to the present with the desire and inspiration to find the right solutions to solve the problem of our future on Earth. There are temporary exhibitions which will change every 6 months to stay in line with global technological changes.
The Museum of the Future in Dubai is undoubtedly yet another proof of the fast pace that the United Arab Emirates are moving towards the future, an important place for all avant-garde creatives in the world.


"The photos on this site are owned by users or purchased from image banks"