The Chocolate Hills serve as a splendid relief with a unique shape, found in Bohol - one of the islands that make up the archipelago of the Philippines. The area got its name of Chocolate Hills due to their unusual shape, and they are now one of the most famous attractions in the country.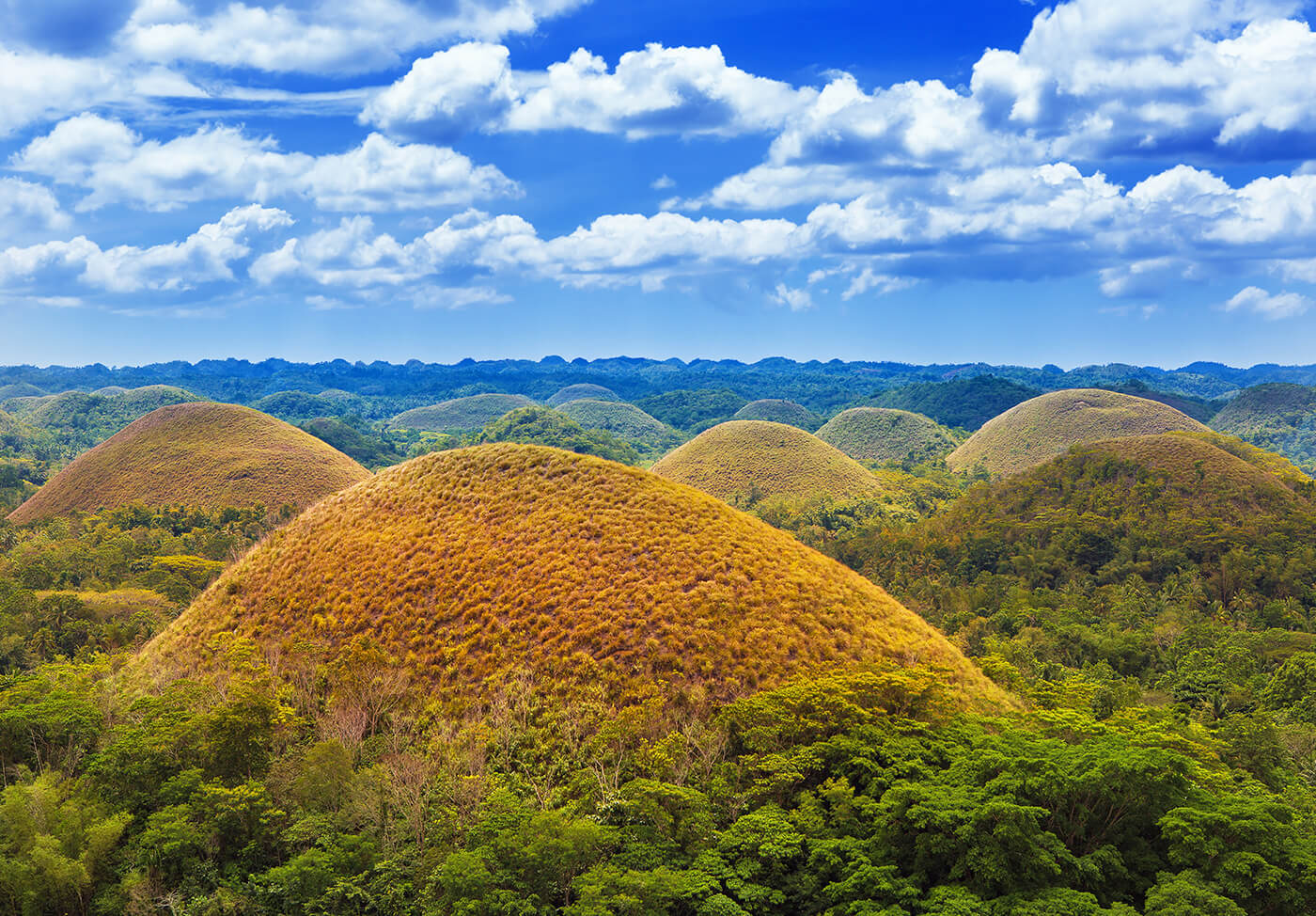 The breathtaking landscape of the area stretches for about 30 square miles, and is covered in over 1,200 mounds of vegetation that reach a height of 30/40 meters which change color with the seasons. Sometimes these mounds become chocolate brown in the middle of summer, giving them their peculiar name. This unusual geological formation dates back to about two million years ago, as the result of coral deposits and erosive action exerted by rainwater.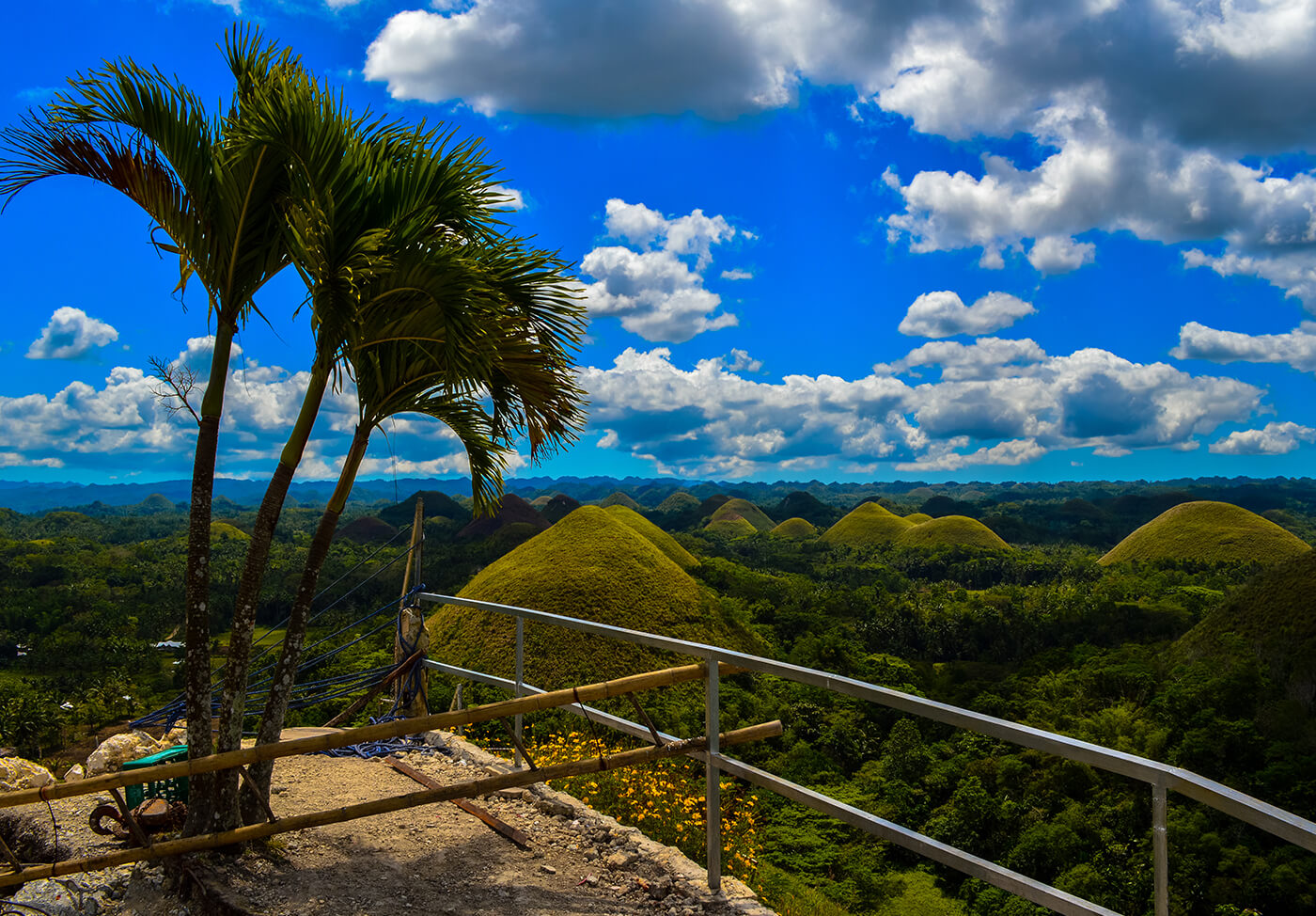 The Chocolate Hills of the island of Bohol are not an isolated phenomenon. Similar landscapes can be found even in Australia and Indonesia, but they are certainly not as scenic. There are many legends that revolve around the origin of these Chocolate Hills, the most romantic of which talks of a young, strong giant who upon hearing of the death of his beloved, transformed his tears of pain into hills, as a sign of infinite mourning.