Chichibugahama Beach is located in Japan on the island of Shikoku, located in the prefecture of Kagawa, not far from the city of Mitoyo. It is a beautiful expanse of golden sand, where the continuous waves of the tide form pools that during sunset give life to spectacular water reflections. Unknown until recently, the beach is now famous thanks to the image that stunned the judges of a photo contest organized by the tourism body in 2016. The photo showed two children reflected in the mirror of these placid waters, arousing curiosity of thousands of local tourists who flocked to these shores to capture the same wonderful visual effect.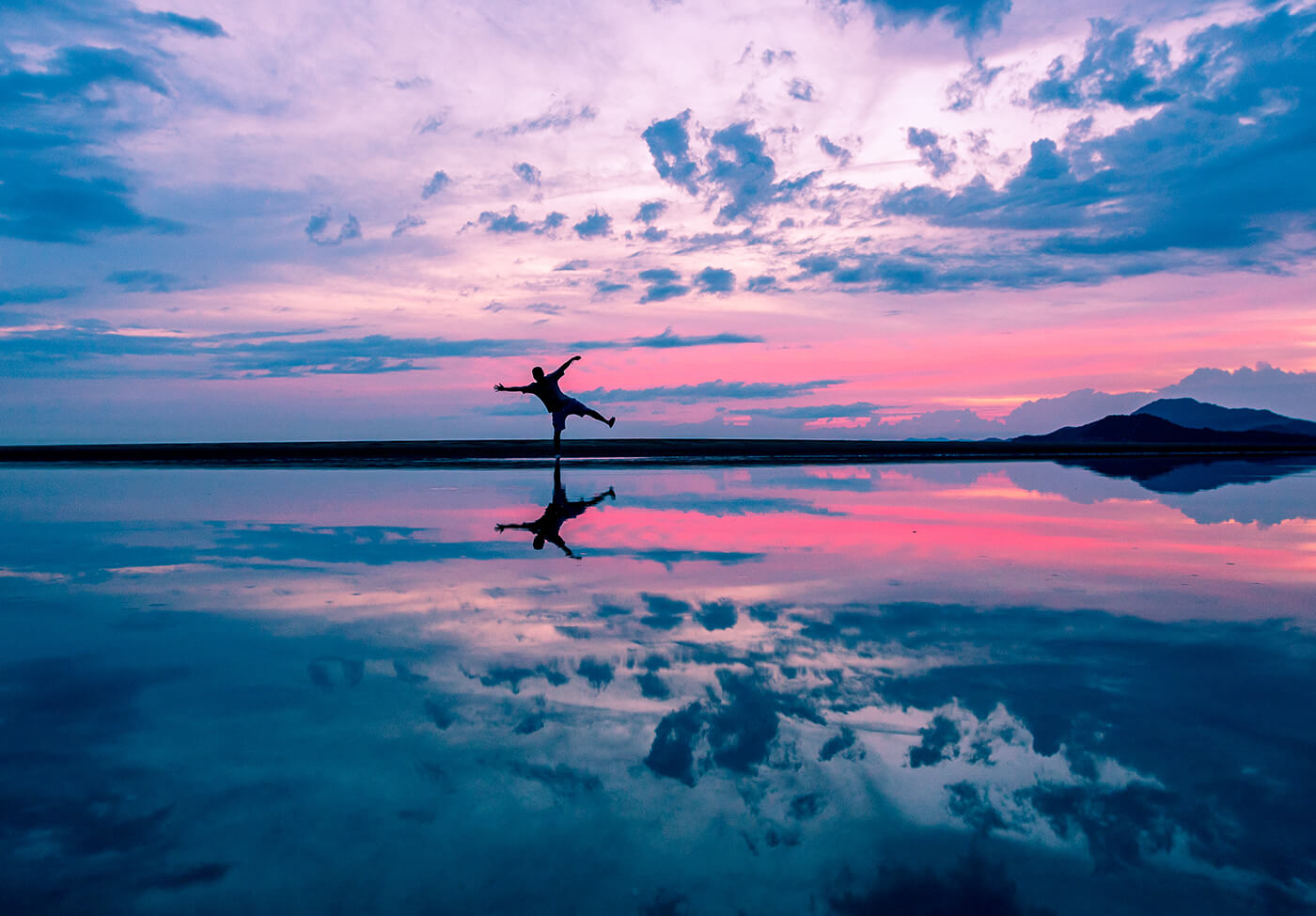 In a very short time, Chichibugahama beach has achieved an impressive popularity, a viral phenomenon that on social platforms such as Instagram managed to conquer more than 180,000 shares in just 60 days. Today it is known as the "Beach of Mirrors" and is compared to the sparkling beauty of the Salar de Uyuni, the largest salt flat in the world located in the southwestern part of Bolivia. Currently, the official website of the place even reports tide and sunset time to help visitors plan their visits better and capture the perfect shot.




The beach stretches along the coast for about less than a mile and since 1995 it has been under the protection of a local association committed to keeping it intact and clean. At its highest point, visitors can enjoy the panoramic view of the whole beach, and from the train station of Mitoyo you can also visit the beach via the "Nio Line" bus in just 25 minutes. Chichibugahama is certainly a place destined to increase its already known popularity as a place where sky and sea meet, an unmissable destination for unique and spectacular photographs.


"The photos on this site are owned by users or purchased from image banks"