Hopewell Rocks, also known as Flowerpots Rocks are beautiful rock formations shaped by the constant force of one of the most important tides in the world. We are located on the Atlantic coast of eastern Canada, exactly in the Bay of Fundy, an inlet that separates New Brunswick from the Nova Scotia peninsula. The incredible variations of the tide of these cliffs can reach 16 meters in height in just 12 hours, taking the same amount of time to retreat. It is a phenomenon capable of moving 115 billion tons of water in and out of the bay at least twice a day.




The Hopewell Rocks are scattered along a mile of coastline and are an extraordinary area of strangely shaped rocks. They are the result of millions of years of transformation, a slow and inexorable erosion of the tide water with a continuous ebb and flow that has sculpted the base of the rocks, giving them truly suggestive dimensions and profiles. It is a landscape that changes from day to night, where at low tide it is possible to walk on the beach, while the rising waters leave space exclusively for visitors in kayaks.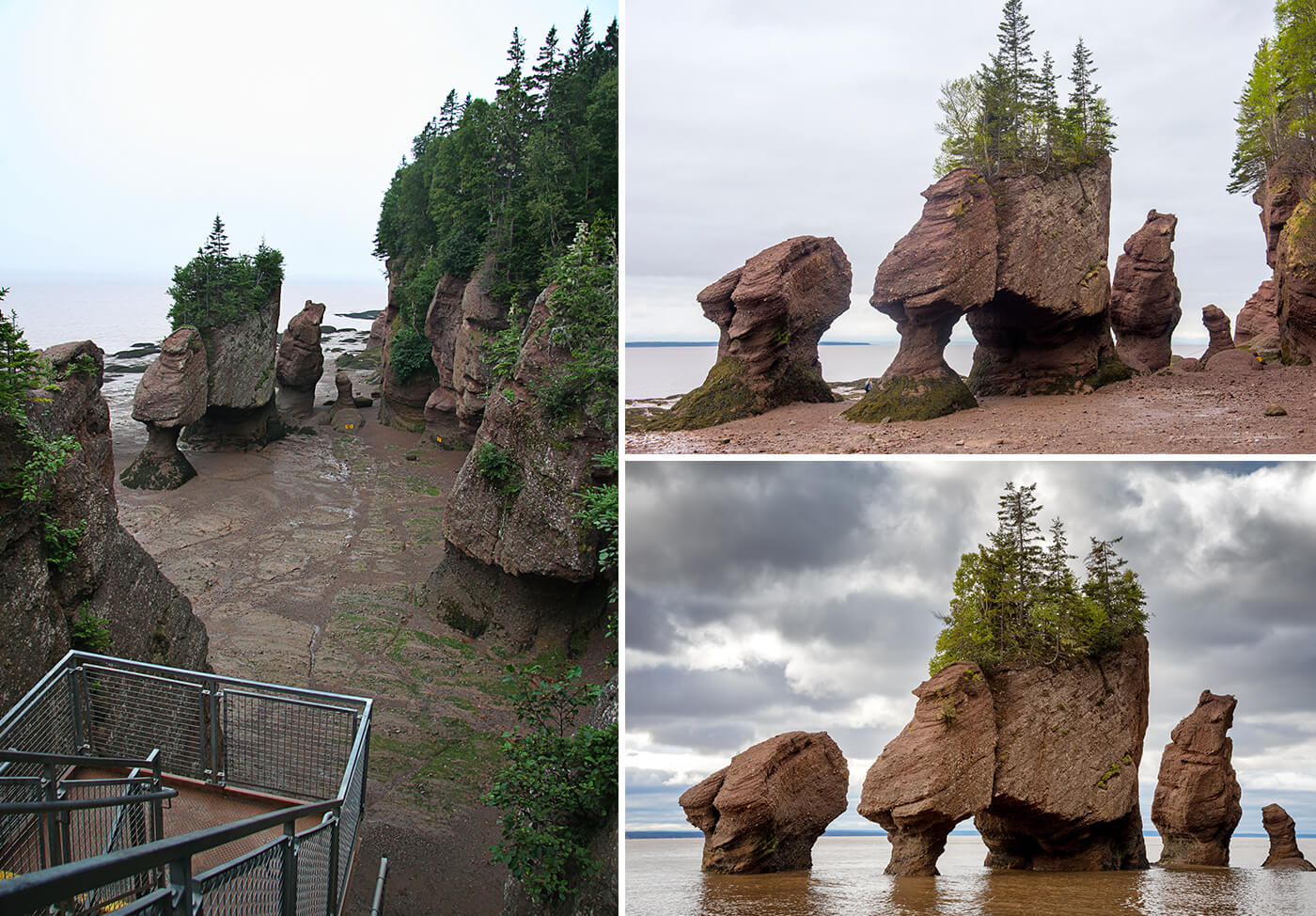 A walk along the shoreline at the foot of these unusual algae and shell-covered rock formations that will be submerged in just a few hours is an experience that leaves visitors amazed. The whole area, made safe by the managers of Hopewell Rocks Provincial Park, can be reached via an iron staircase complete with a viewing platform, or along one of the many paths that gradually descend to sea level. It is possible to book a guided canoe excursion and closely admire the imposing trees that sprout on the tops of these beautiful rocks, weather and tide permitting.


"The photos on this site are owned by users or purchased from image banks"