Lake Vouliagmeni is located about 15 miles from Athens, just along the refined and green coastal area southeast of the city. This lake is not only one of the many wonders of Greece, it also hides an incredible geological phenomenon. Regularly fed by underground thermal springs and salty sea waters, which guarantee a temperature ranging between 71°F and 79°F throughout the year, Lake Vouliagmeni boasts incredible therapeutic properties. The water is constantly warm and is rich in precious minerals, combined with the high concentration of salt which aids in the treatment of arthritis, rheumatism, dermatitis and gynecological diseases.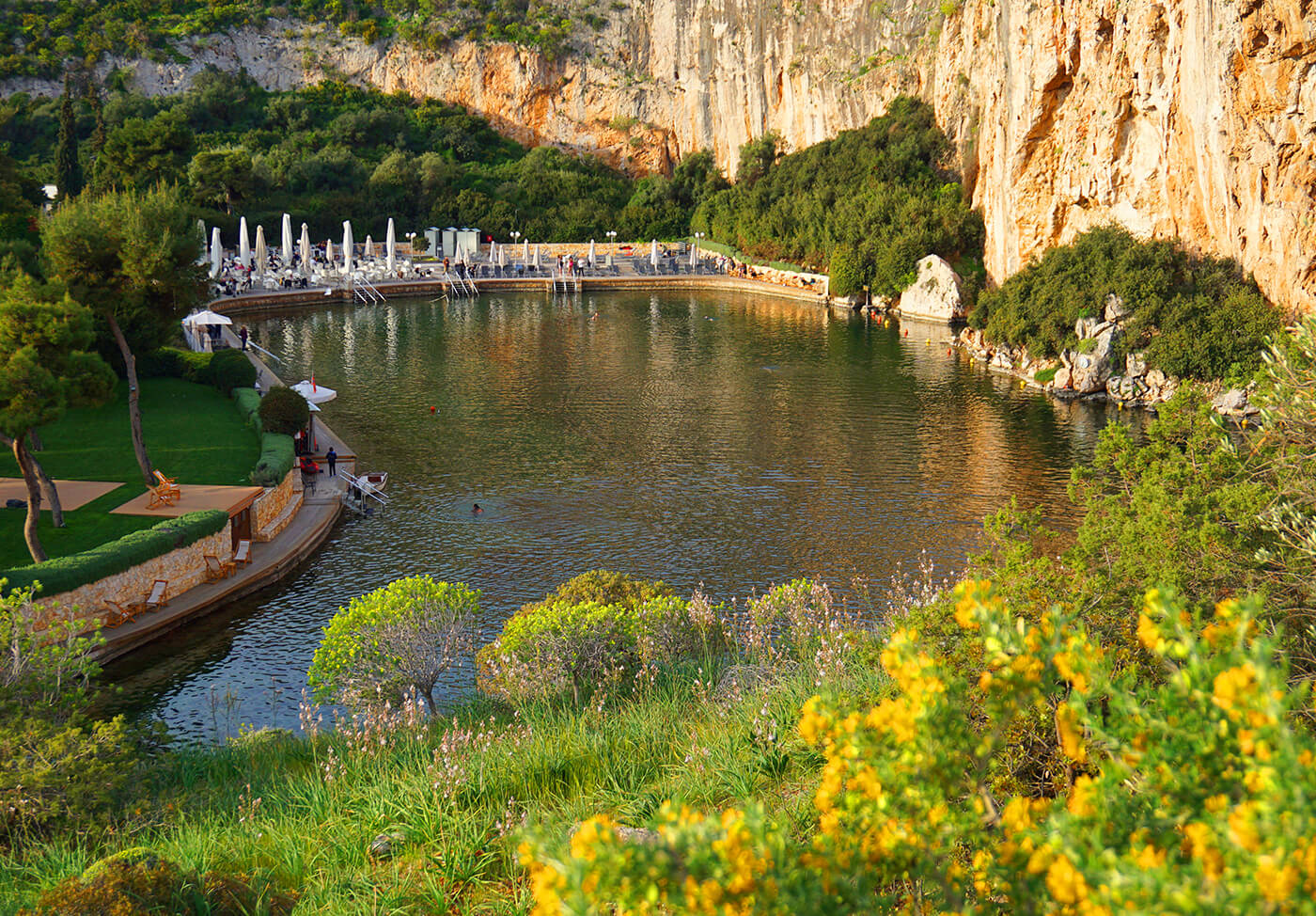 This splendid body of water has been a spa since the end of the 19th century and was formed due to the collapse of the upper part of an underground hot water quarry. Its seabed is made up of 14 underwater tunnels, one of which is half a mile long and still partly unexplored. In addition to hosting the only species of sea anemone in danger of extinction, there is also the presence of the Garra-rufa, small fish of Asian origin also called "doctor fish", famous for feeding on dead skin cells.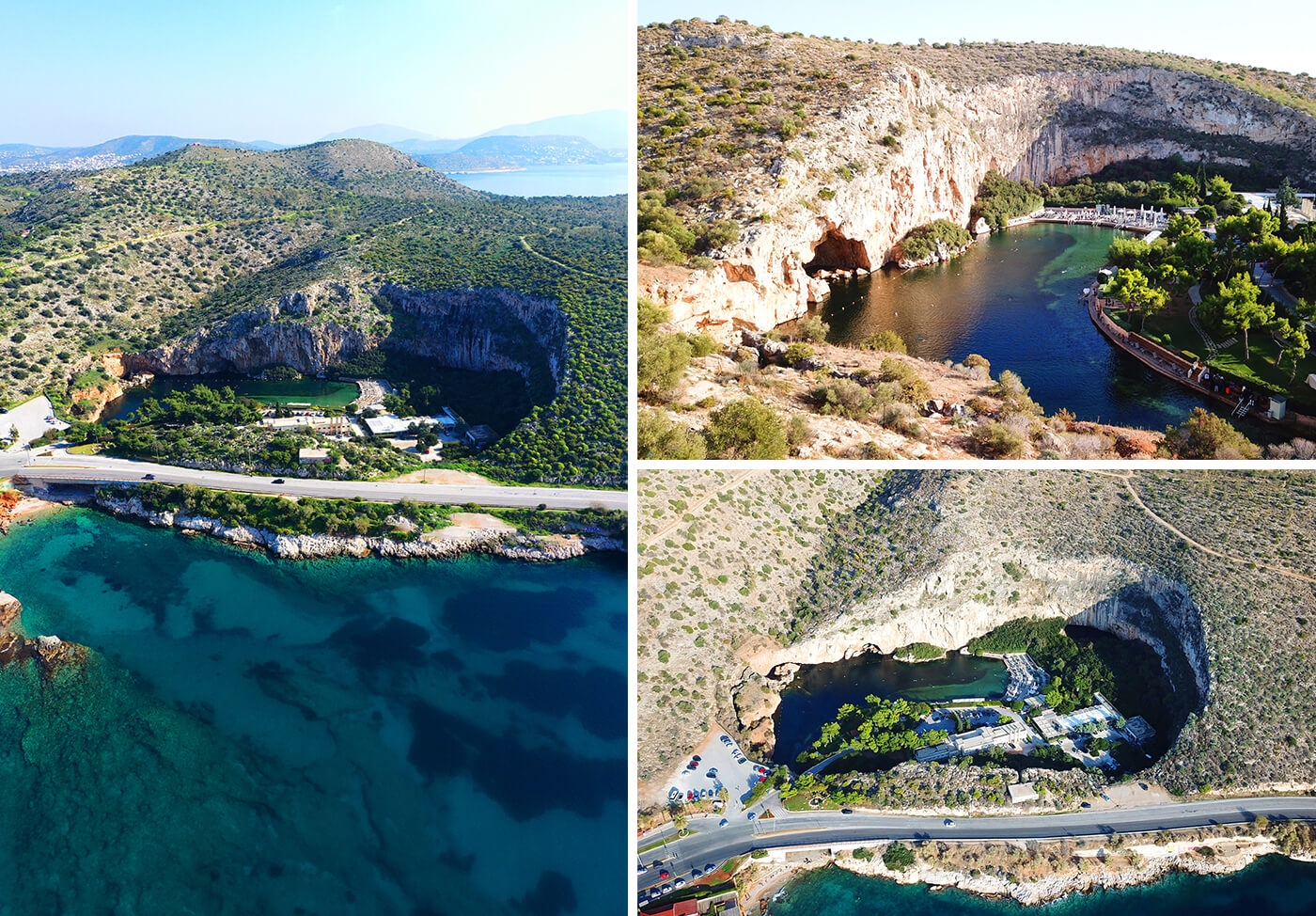 The lake is a magical place full of atmosphere where you can swim or snorkel in beneficial waters, but also walk or cycle along paths surrounded by beautiful natural landscapes. On the shore of the lake there is also a beach club and an exclusive wellness center. Near the lake, there are numerous hotels, restaurants and all kinds of places to taste the specialties of Greek cuisine, enjoying a romantic view, especially in the evening, when the lights illuminate the suggestive contours of the lake.A relaxing spa just 20 minutes from Athens by car.


"The photos on this site are owned by users or purchased from image banks"