Torghatten is a 258-meter mountain that rises on Torget Island, a wedge of land located in the municipality of Brønnøy in Nordland county, Norway. It is a granite peak that became famous for the hole located right in its center, a natural tunnel 160 meters long, 20 meters wide and 35 meters high originating from the erosion of water and ice during the last ice age.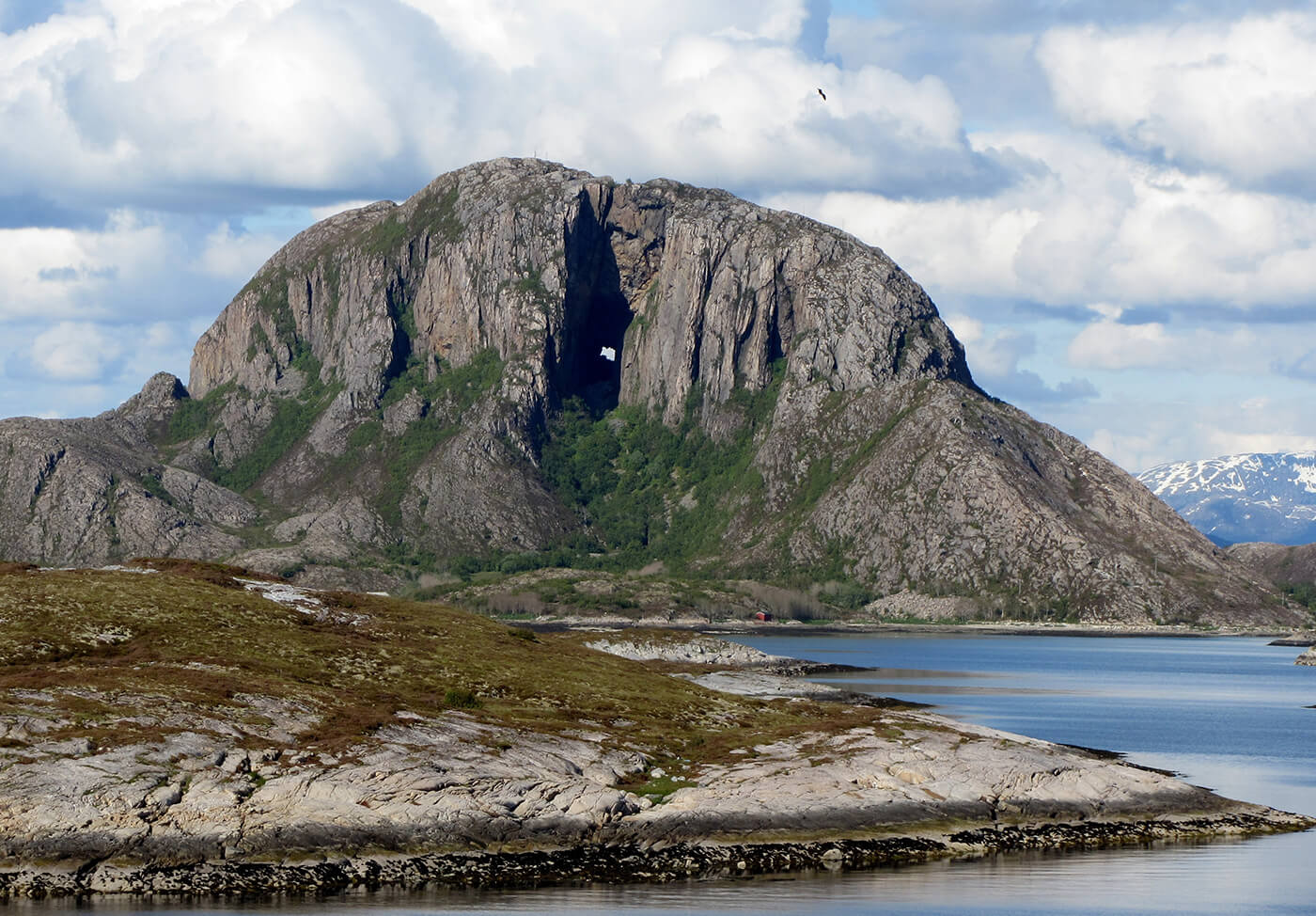 Of course, there are plenty of explanations for this phenomenon of a hole that spans the rocky summit from side to side, and these include a few legends. One such legend explains that the hole came about after a troll fell in love and was intent on capturing a fleeing girl only to realize that he would never reach her. He then shot an arrow to kill her and King Sømna threw his hat to divert the arrow's path and save the girl. The hat turned into a mountain with a hole right in the center.




Torghatten is undoubtedly one of the main attractions in the village, an important landmark in the local landscape and easily reachable on foot in around 20 minutes via an easy route. Do not miss the extraordinary and evocative spectacle of the sun's rays slipping into the fissure of the mountain during the summer solstice.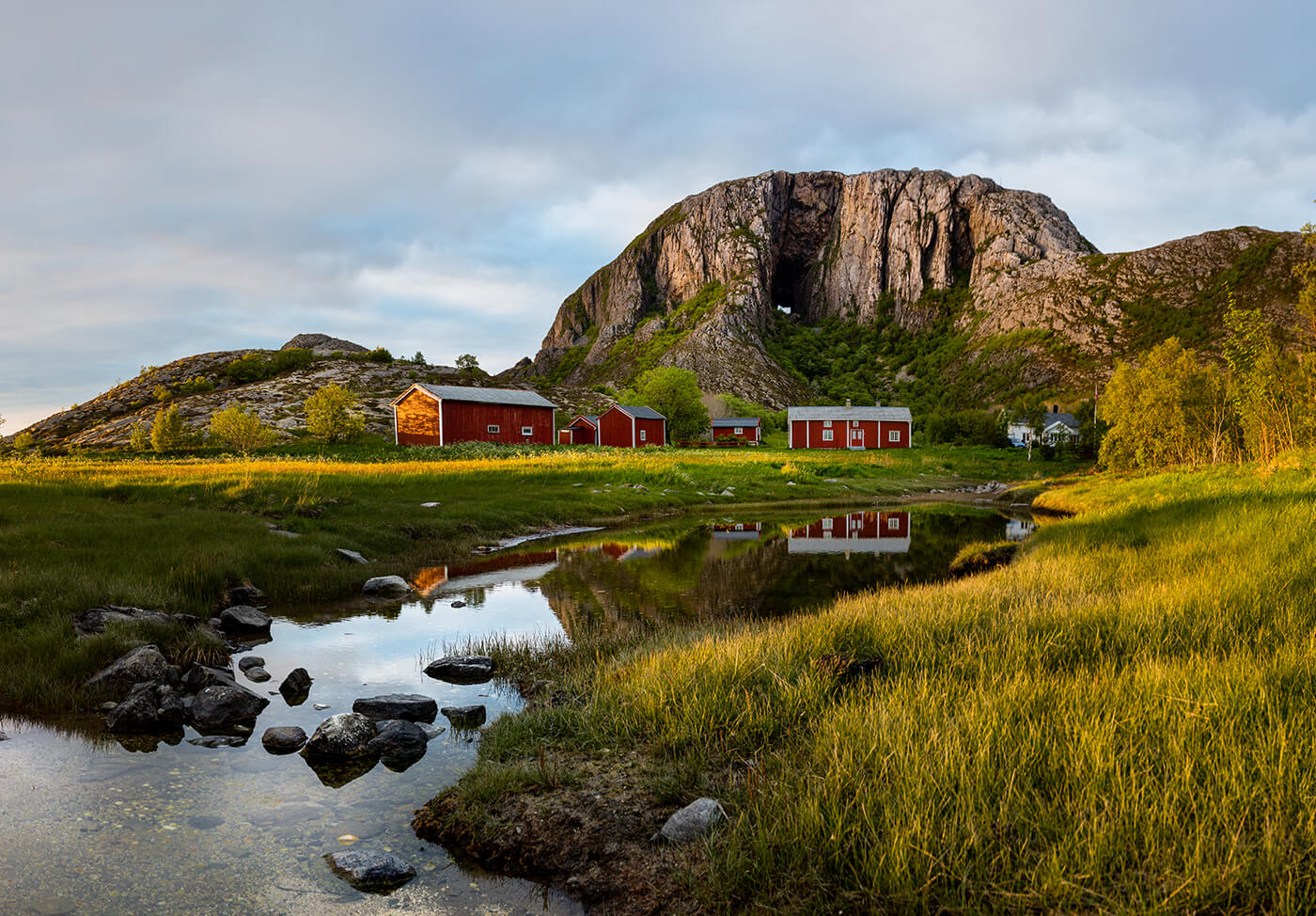 "The photos on this site are owned by users or purchased from image banks"