The Buddha of Leshan is the largest stone representation of the Buddha in the entire world. This imposing and gigantic statue is carved directly into the rocky wall of a hill. It is located in Leshan, in the Chinese province of Sichuan, and it overlooks the Minjiang, Dadu and Qingyi Rivers.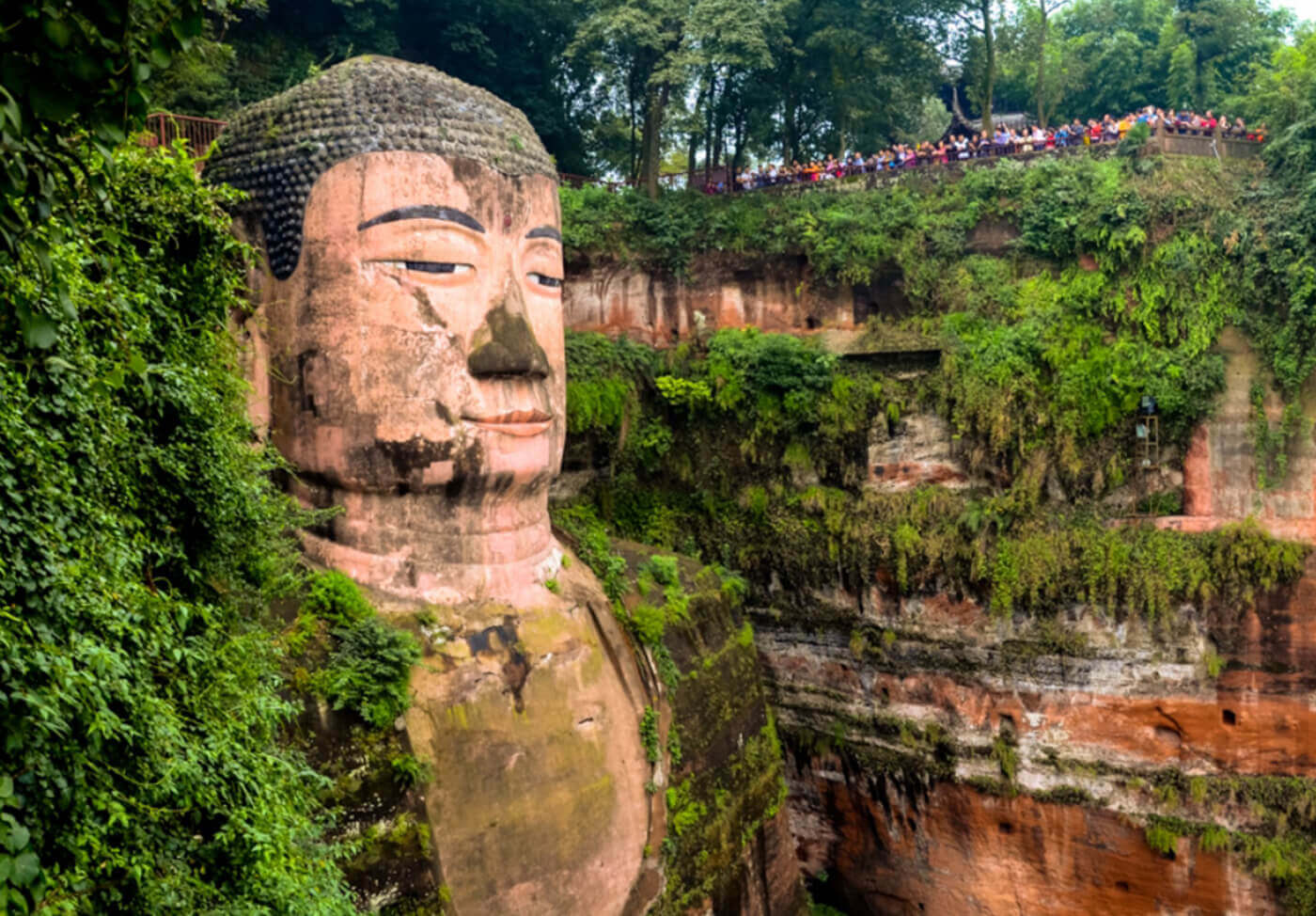 This stone colossus, which depicts a Maitreya Buddha in a sitting position, with his hands resting on its knees is 230 feet tall, with a width of 90 feet from shoulder to shoulder. Its ears alone are 22 feet long and each foot measures 36 feet. The head features 1021 stone spirals. The epic size of this buddha is quite amazing and actually is double the size of Rio?s Christ the Redeemer.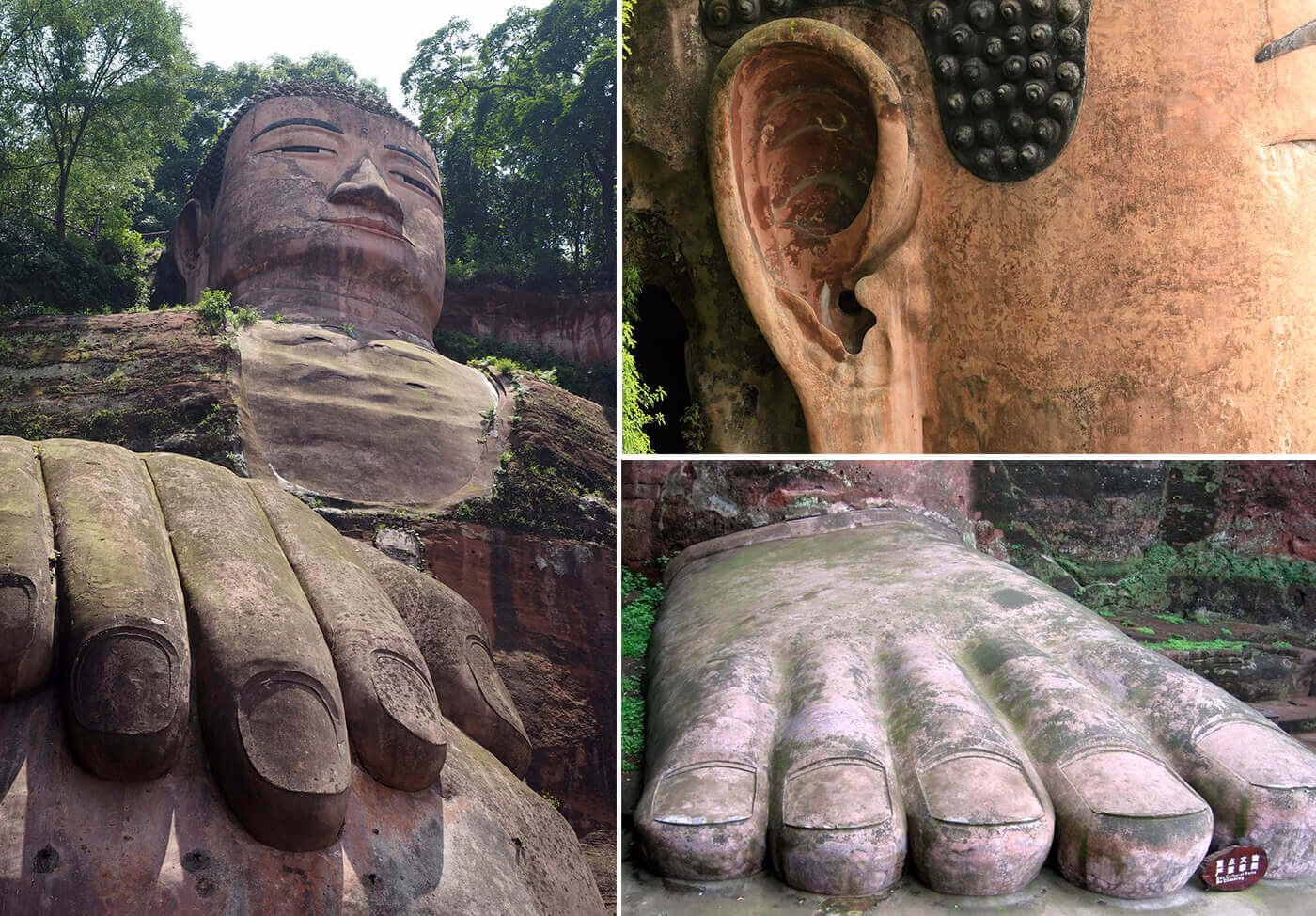 Its construction began in 713 A.D., during the Tang dynasty under the Chinese monk Hai Tong. Legend has it that due to the rough waters of the three rivers, merchant ships found it difficult to navigate, so Hai Tong thought that the presence of the statue would calm down the impetuous wrath of the currents. It seems that it worked. Oddly, the enormous amount of debris that was thrown away during the work (hefty stone blocks) somehow managed to reduce the force of the water and divert the river's course.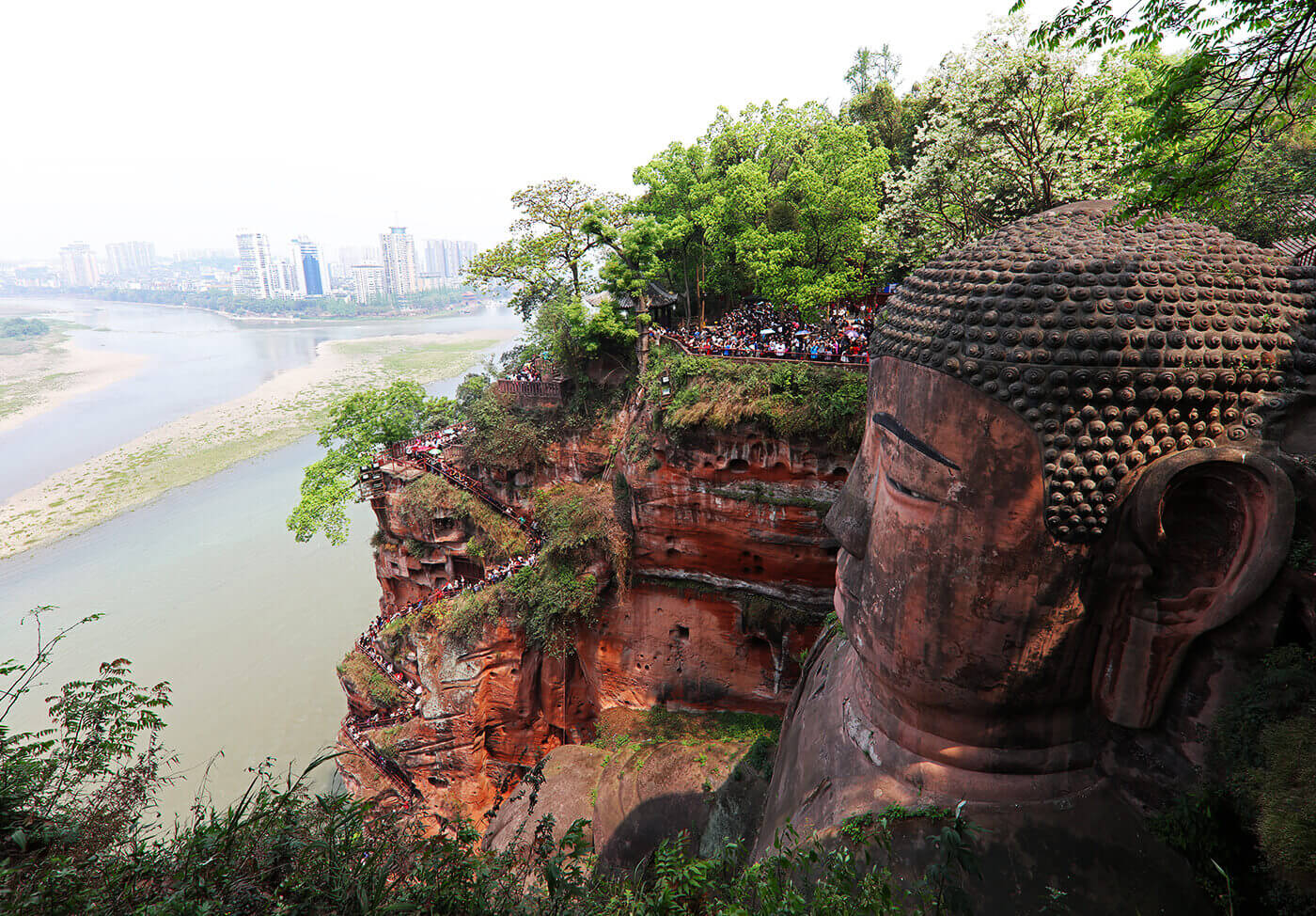 The giant Buddha of Leshan, in addition to its undeniable size, also has a sophisticated drainage system that keeps the statue dry and well preserved. In fact, inside, hidden in various parts of the body, there are numerous conduits for the rainwater outflow. Considered one of the greatest monuments of the ancient world, it became part of the list of UNESCO World Heritage Sites in 1996, and today has over 50,000 visitors a day.
#Monastery-temple
#Sculptur