The Blue Lagoon is a famous beach located in one of the most beautiful coves of the Maltese archipelago. Located in Comino, a small island between Malta and Gozo, this strip of white sand, lapped by a turquoise and crystalline sea, is undoubtedly one of the most evocative and spectacular corners of the coast. It is a favorite destination for all nature and water sports lovers thanks to the huge open-air swimming pool with splendid backdrops, nestled between rock formations interspersed with typical Mediterranean low vegetation.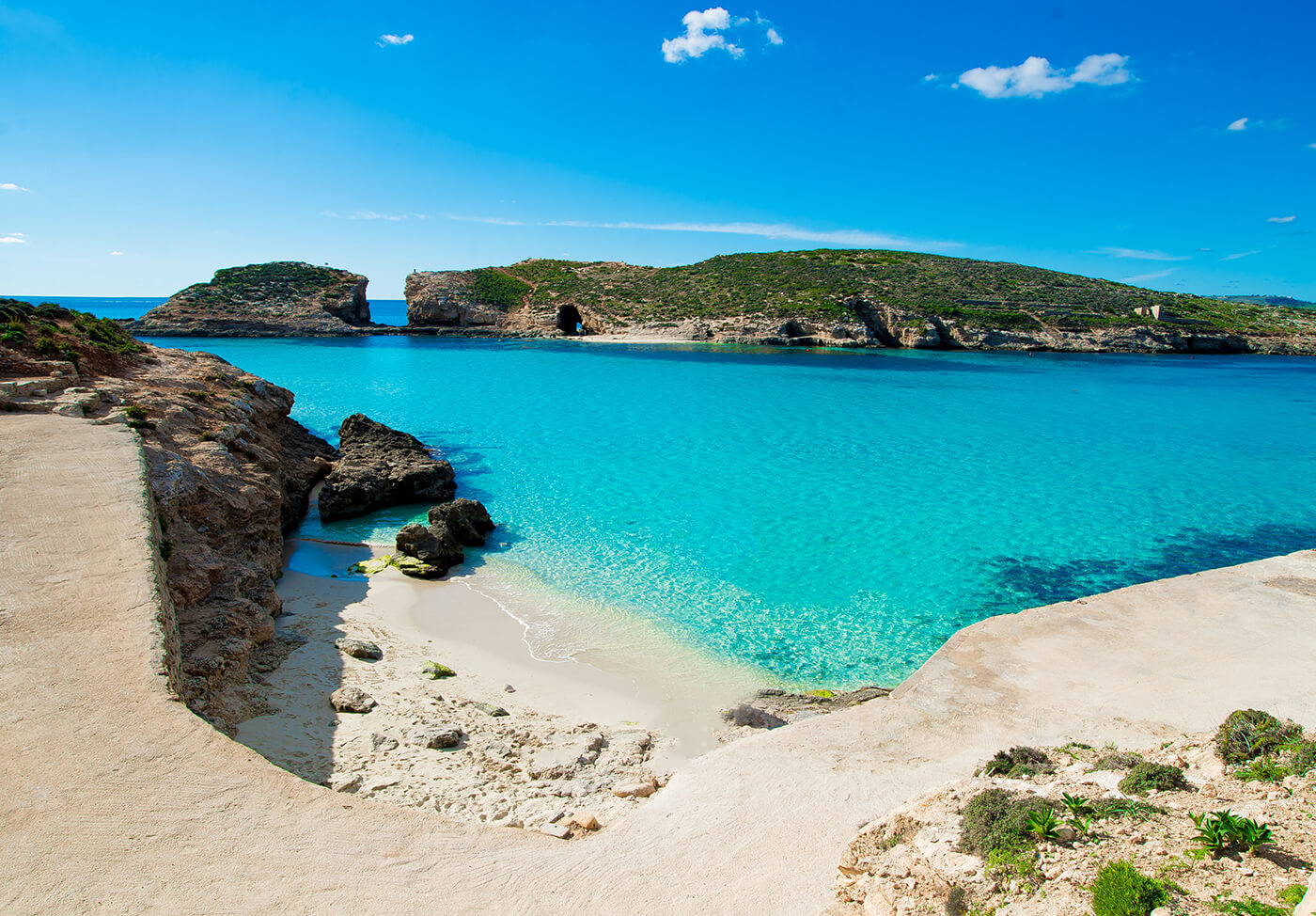 The Blue Lagoon, Bejn il-kmiemen in Maltese, is just 100 yards from the shores of Cominotto, a tiny, completely uninhabited island that can easily be reached by swimming. The channel that separates the two islands was closed to maritime traffic in the early nineties in order to preserve the environmental balance of this corner of paradise. There is only one hotel on the island, a large four-star structure run by a Maltese family, the only resident inhabitants of Comino.




Malta's Blue Lagoon is one of the country's most popular attractions and is always very busy during the summer months. Its proximity to Africa gives it a favorable climate until the end of October, a perfect period for those who want to fully enjoy its extraordinary beauty. The island of Comino is easily reachable from any part of the archipelago, through the numerous excursions that depart from Sliema, Bugibba, and Valletta. It is also accessible via ferry departing from Cirkewwa, the northwest port of Malta overlooking the Gozo channel.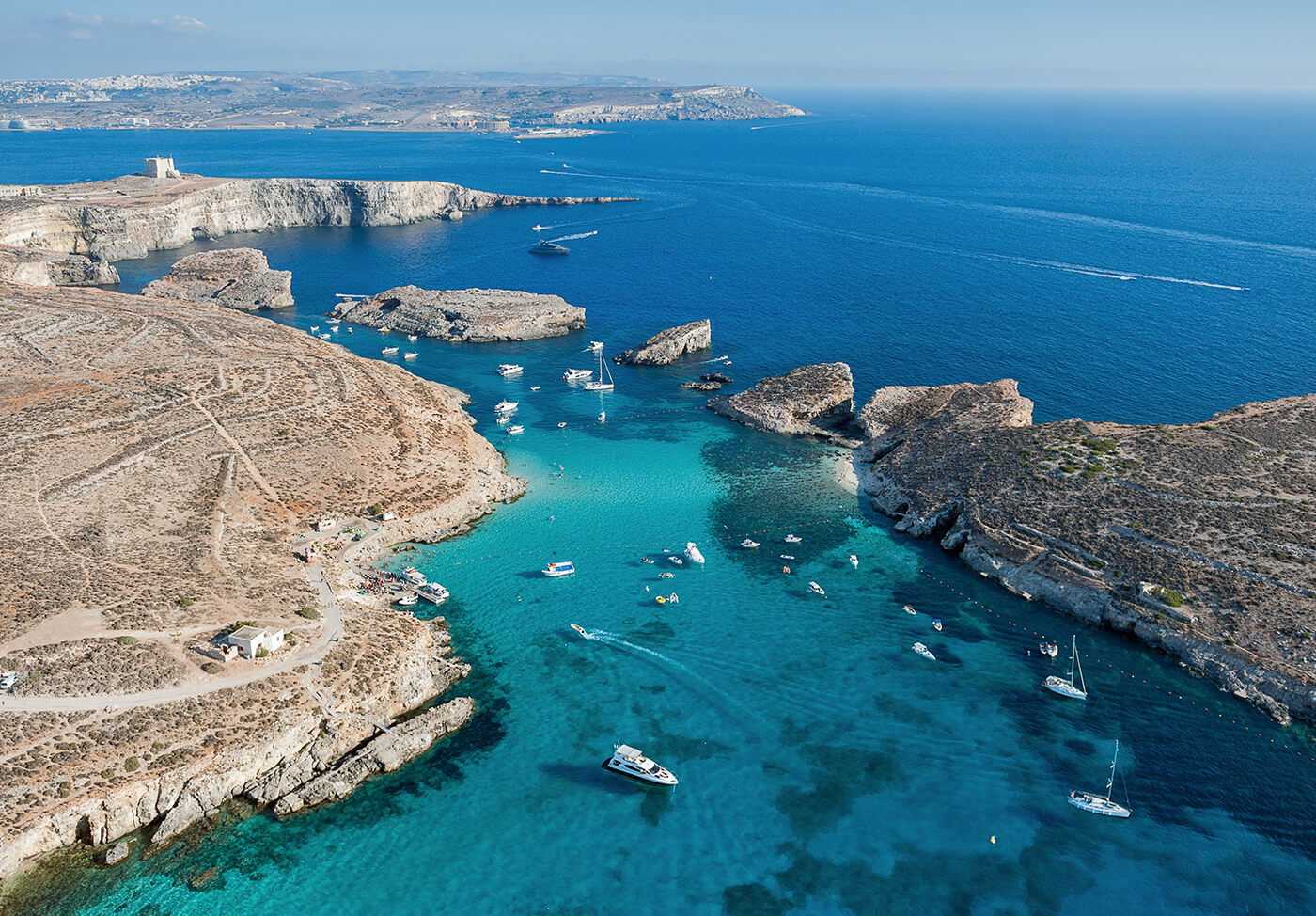 "The photos on this site are owned by users or purchased from image banks"