Setain Limania Beach, also called Agios Stefanou, is one of the many hidden wonders of the island of Crete. It is an out of the ordinary beach, nestled between the rocky walls of a small and enchanting bay on the Akrotiri peninsula. This natural cove is a sand and small white pebbled beach accompanied by a crystal clear sea with hints of turquoise. The beach is located near the village of Chordaki, just 12 miles from the beautiful and lively city of Chania.




The name Setain Limania translates to "Port of the Devil'" - it derives from two words: Seitan, which means "devil" in Turkish and Limania which means "port" in Greek. The name is not entirely accidental considering it is an impervious landscape, dominated by steep coastlines beaten by strong sea currents. The sea is almost always rough and getting to the beach proves difficult as you have to go down a steep descent best reached with suitable shoes and caution. Though it is not particularly dangerous, it does require a certain amount of care and commitment to reach.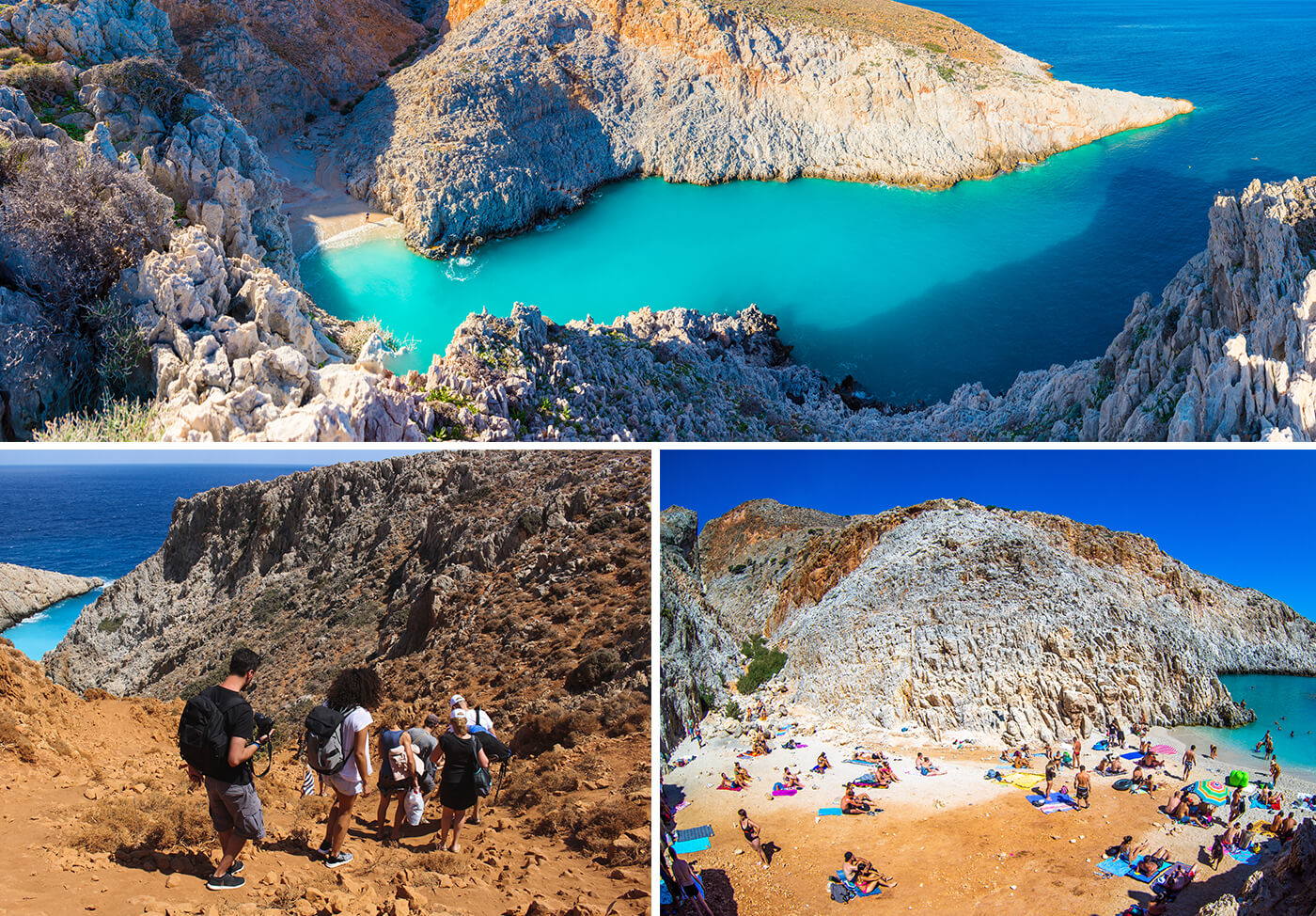 The road to access Seitan Limania Beach was built in 2010 and has since become an oasis frequented only by the inhabitants of the area. Then in 2015, someone posted a photo on social media and tourists from all over the world began to visit. Unfortunately the beach is very small so there are no services or equipment and during peak hours it is very crowded, however it is still quite a hidden savage gem, a corner of paradise worth exploring.