Located in Sanya Bay, the Sanya Beauty Crown Hotel is a tourist resort in the southern end of the tropical island of Hainan in China. Set in a beautiful landscape just between the mountains and Linchun River, this eccentric luxurious hotel complex consists of nine fantastic tree-shaped buildings, complete with trunk, branches and fruit. This urban forest is architecturally unique and capable of attracting attention thanks to its originality.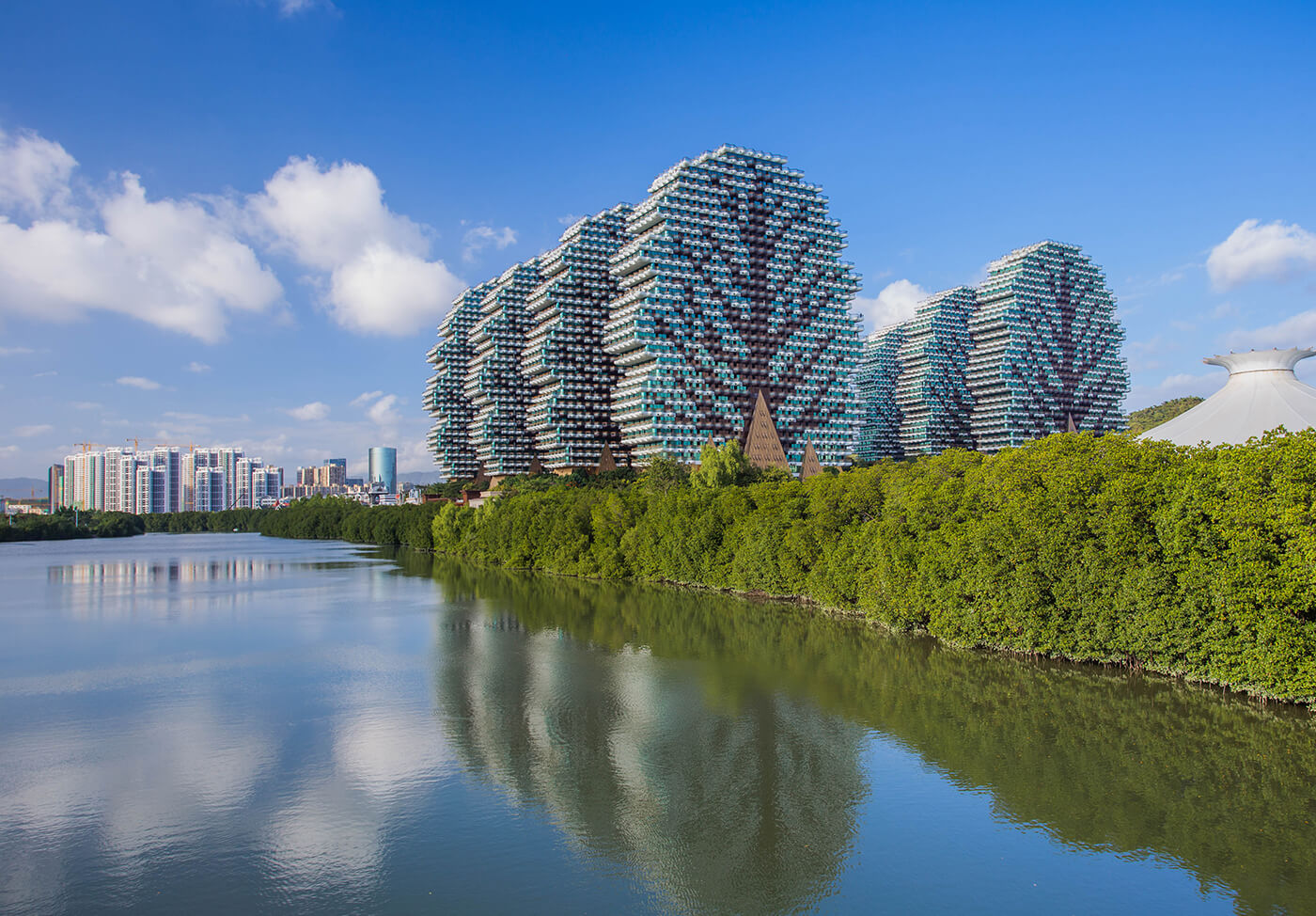 The nine buildings of the Sanya Beauty Crown Hotel, equipped with multicolored night lighting, are spread over ??215,000 square yards and divided into six category hotels, including a residence, a platinum five-star hotel and even a magnificent seven-star hotel. Below the structures there is an underground shopping center of 345,000 square yards - a shopper paradise. The numerous and luxurious hotel rooms are all furnished with a high level of comfort in mind and has been recognized by numerous national and international awards such as the Guinness World Record for being the largest hotel in the world.




With a splendid tropical climate and spectacular ocean views, Sanya Bay is undoubtedly one of China's most popular coastal destinations. This is a place of rest and recreation, rich in splendid mountain landscapes, long golden beaches and ancient traditions which still today benefits from the presence of a new and majestic tourist complex ready to welcome thousands of travelers from all over the world.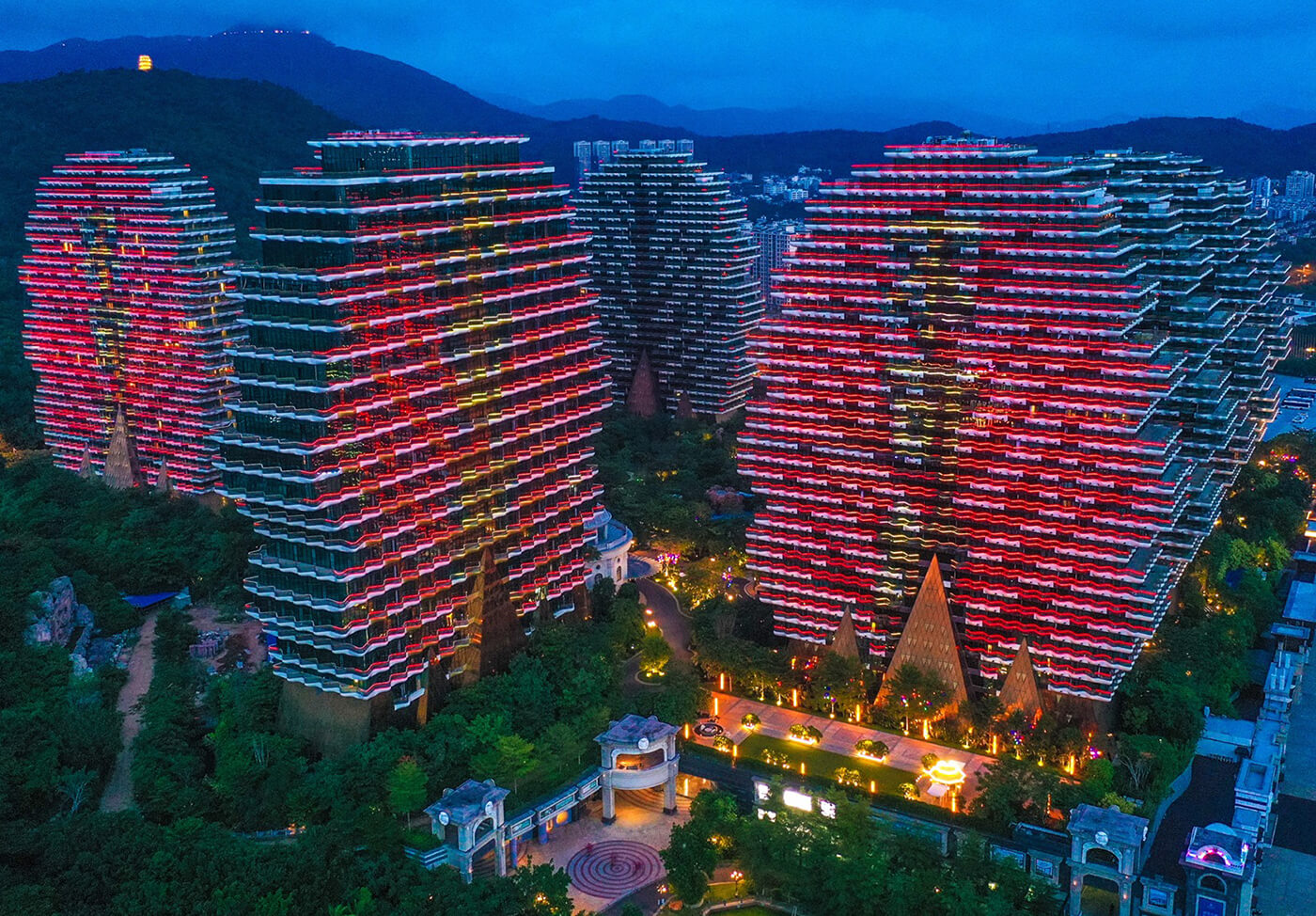 "The photos on this site are owned by users or purchased from image banks"