Salto Angel is located in the south-eastern part of Venezuela, among the dense Amazonian vegetation of the suggestive Parque Nacional de Canaima, a place of extraordinary beauty declared a World Heritage Site by UNESCO in 1994. With its 979 meters of height in free fall and a flow of water that follows a path of 807 is the highest waterfall in the world. Located along the Río Churun, Salto Angel plunges from the Auyán-Tepuí plateau, known as the "Devil's Mountain", directly into the Kerepakupay River.




Salto Angel, Kerepakupai Meru in the indigenous language, takes its name from its discoverer Jimmie Angel, an American pilot who spotted it by chance in 1933 during a patrol flight in search of mining basins. This wonder has since become one of the country's major tourist attractions. Its position, located in a geographical area with no road connections to the rest of the world, makes it one of the most difficult places to reach. The waterfall is twice the size of the Empire State Building and 15 times the size of Niagara Falls, and the only way to see it is to fly over it in a helicopter or turboprop plane, or join a two-day excursion.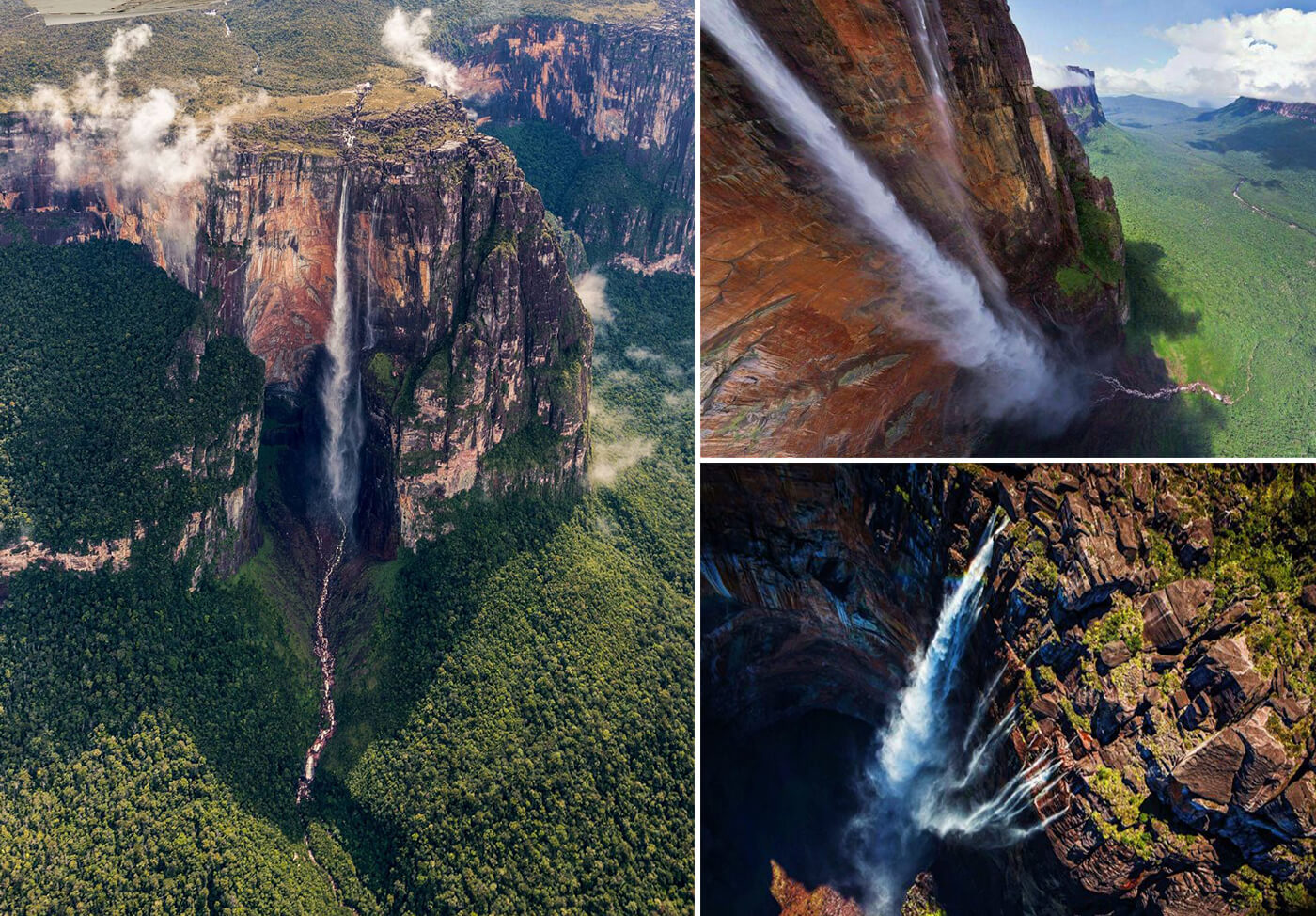 To get to the observation point at the base of the waterfall, you must first reach the village of Canaima, cross the Rio Carrao and Rio Churun ??aboard a boat and finally embark on a journey of about an hour in steep and muddy terrain.
The best time to fully enjoy the Salto Angel show is from June to December. During the rainy season, or in August and September, the waterfall shows its maximum splendor thanks to the abundant flow of water. It is important to keep in mind that rain and clouds could obscure the view.


"The photos on this site are owned by users or purchased from image banks"