Braies Lake, which is known as the Pearl of the Dolomites, is one of the most beautiful Alpine lakes in South Tyrol. Its breathtaking shades are immersed in one of the most beautiful Italian mountain landscapes, located in the Braies Valley in the province of Bolzano. It is just at the foot of Mount Croda del Becco, within the splendid Fanes-Senes-Braies Natural Park. The Pragser Wildsee Lake is known for its emerald green waters and its fairy-tale like setting in the enchanted woods of the Val Pusteria.




This little piece of paradise originated from a landslide. It is located at 1496 meters above sea level and, with an extension of about 31 hectares, measures a maximum depth of 36 meters. This natural beauty is capable of attracting thousands of tourists at all times of the year. In the summer, its waters are tinged with a fantastic emerald-blue color, while in winter it is completely covered with snow and ice, turning it into an idyllic and poetic place.




Legend has it that the Braies Lake owes its splendor to a treasure hidden within the depths of its waters. It seems that the lake was the gateway to the underground kingdom of the Fanes, an ancient people intent on safeguarding gold and precious stones from the greed of local shepherds. In order to put an end to the constant thefts, they decided to open underground sources, water streams that formed the lake to swallow up the wealth.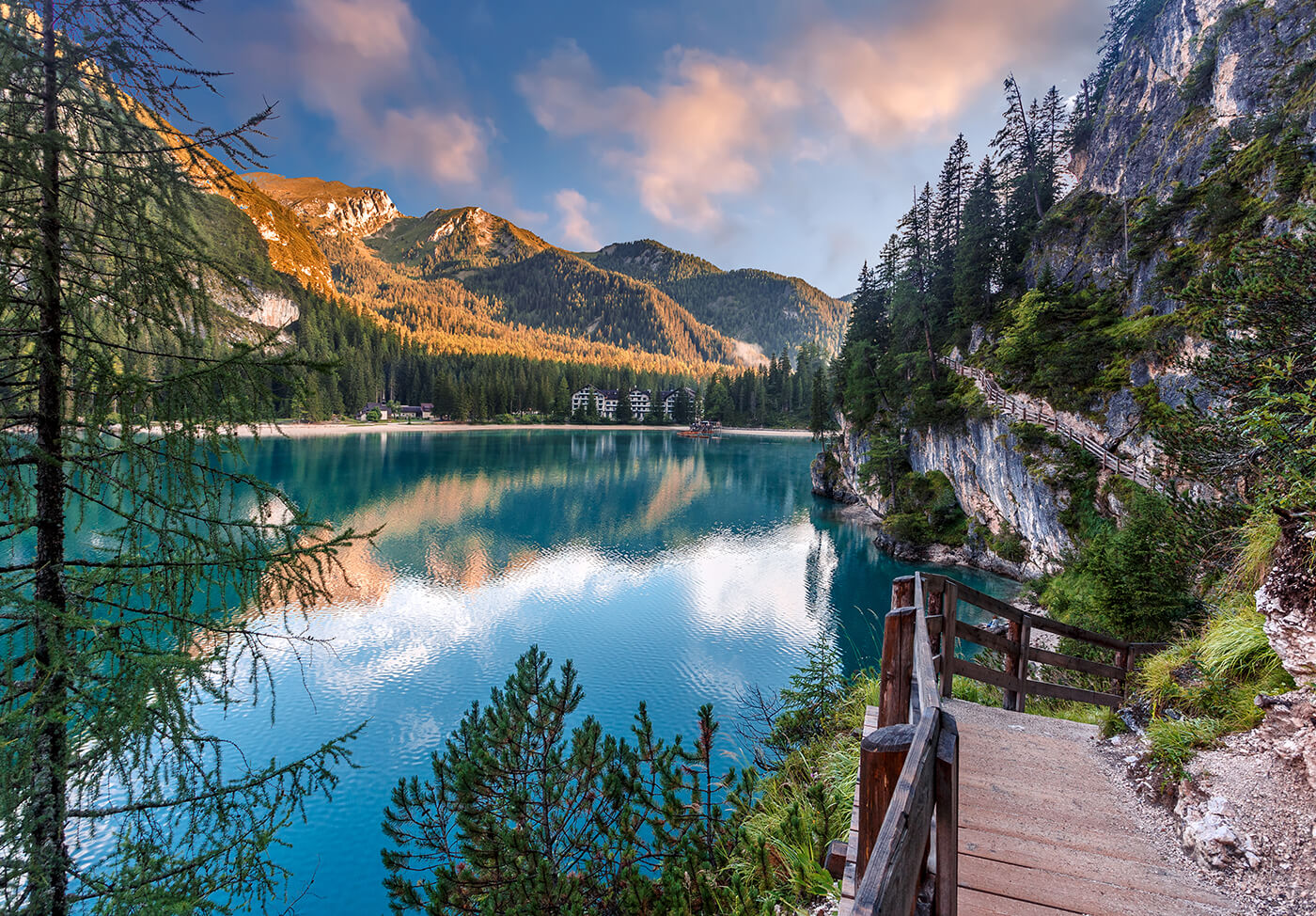 This is an absolutely unmissable place and can be visited via boat trips or one of the many treks organized during any period of the year. This is a very popular natural destination, and it is worth noting that lately local administration aims to avoid excess visitors in order to preserve its beauty and integrity, by imposing a traffic limitation. Anyone wishing to visit the lake can leave their car in a paid parking area and then reach it exclusively through the transport of public transport, on foot or by bicycle.


"The photos on this site are owned by users or purchased from image banks"