Porto Flavia is a marvel of engineering located in the mining area of Iglesias, Masua, on the southwest coast of Sardinia. This spectacular sea harbor is undoubtedly one of the most important industrial archeological sites in the world. The area is a mineral production hub, excavated by hand, about 600 meters into the mountainside. The mountain is full of mineral deposits which are transported directly into the hold of merchant ships at sea.


The engineer behind this project was Cesare Vecelli, who in 1924 considerably reduced the time and costs associated to getting the minerals aboard ships, due to the difficult positioning of the mines. Two parallel, and overlapping mountain galleries were built in a very short time, containing 9 silos for storage materia, equipped with an extendable conveyor belt used to unload materials onto ships. This is a port of extraordinary and innovative functionality, unlike any other, studied by engineering firms around the world, and named after the Vecelli's daughter - Flavia.


All Porto Flavia mining activities ceased after World War II with the depletion of the reservoir. Today, Porto Flavia remains a spectacular site with a breathtaking view of the Pan di Zucchero cliff.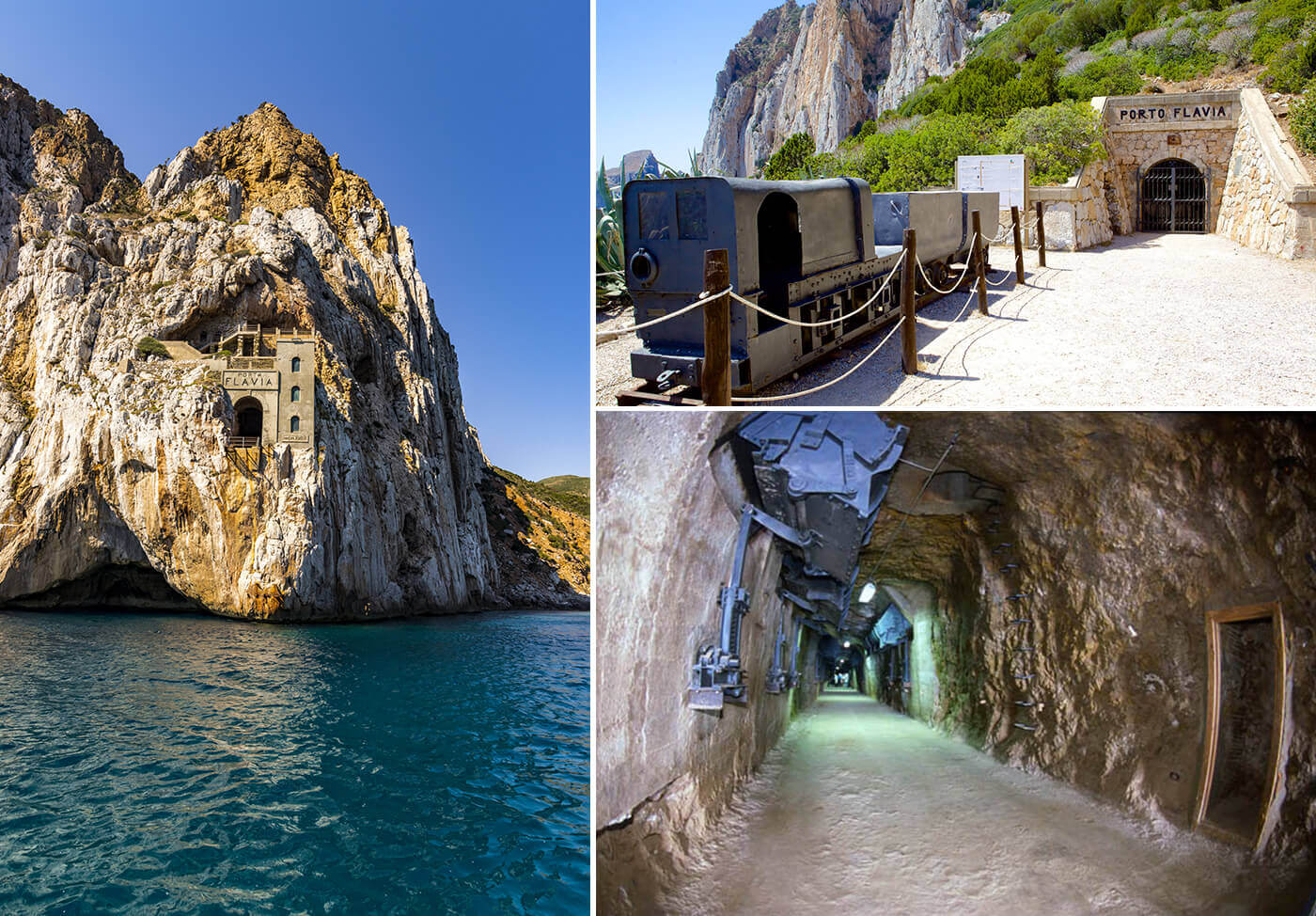 Its beauty and its history tell the world the story of a cultural and environmental heritage mine of inestimable value not to be forgotten. It is possible to visit this mine thanks to the company IGEA, which with the help of expert guides and suitable equipment, will allow you to discover every secret hidden within these ancient galleries.
"The photos on this site are owned by users or purchased from image banks"