Papakolea is one of the few and rare green sand beaches on the planet. Located in the southern part of Big Island, the main island of the Hawaiian archipelago, this natural wonder owes its color to olivine, a magmatic mineral containing iron and magnesium that in crystalline form creates peridot, a semi-precious gem also used to create jewelry.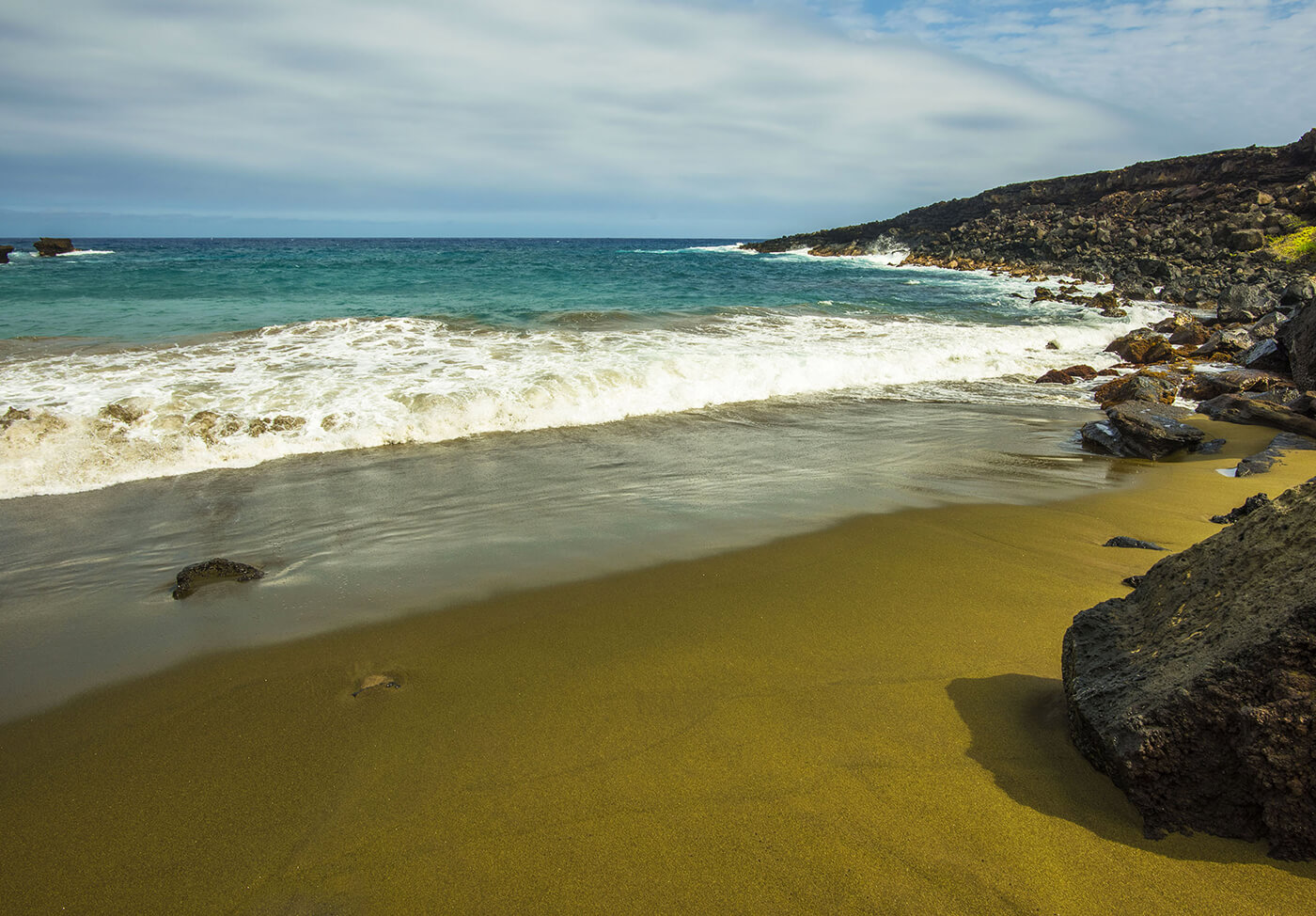 The mineral that gives Papakolea its green comes from Pu'u Mahana, the nearby volcano that has been inactive for 49,000 years. The ocean waves that break on the slopes of the volcano allow the olivine to detach from the ash and settle on the beach. This phenomenon of extreme beauty occurs only in three other places on earth: on the island of Guam, on Floreana Island in the Galápagos and on Lake Hornindalsvatnet in Norway.




The green beach of Papakolea is rather isolated, immersed in a silence with an almost fairytale-like scenery. Lapped by the beautiful crystal-clear waters of the ocean, it is the ideal place for surfing and snorkeling, an oasis of peace where you can admire the rich and wonderful marine fauna from a privileged position. To protect its uniqueness, access to the bay is restricted and is managed by the Department of Hawaii. Admission costs around $30 and the island is scrupulously surveilled to prevent any "souvenir" from being stolen from the beach.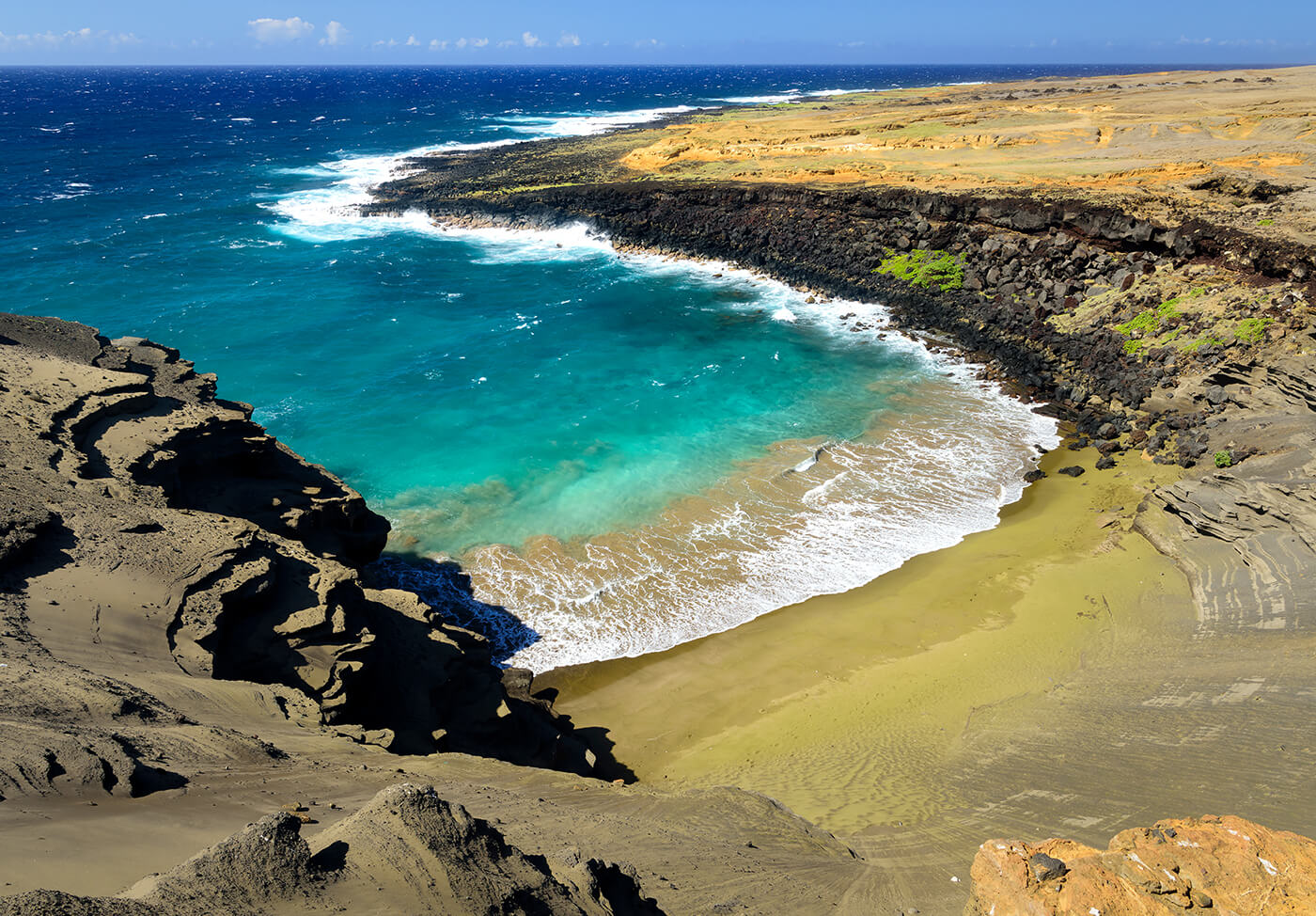 "The photos on this site are owned by users or purchased from image banks"