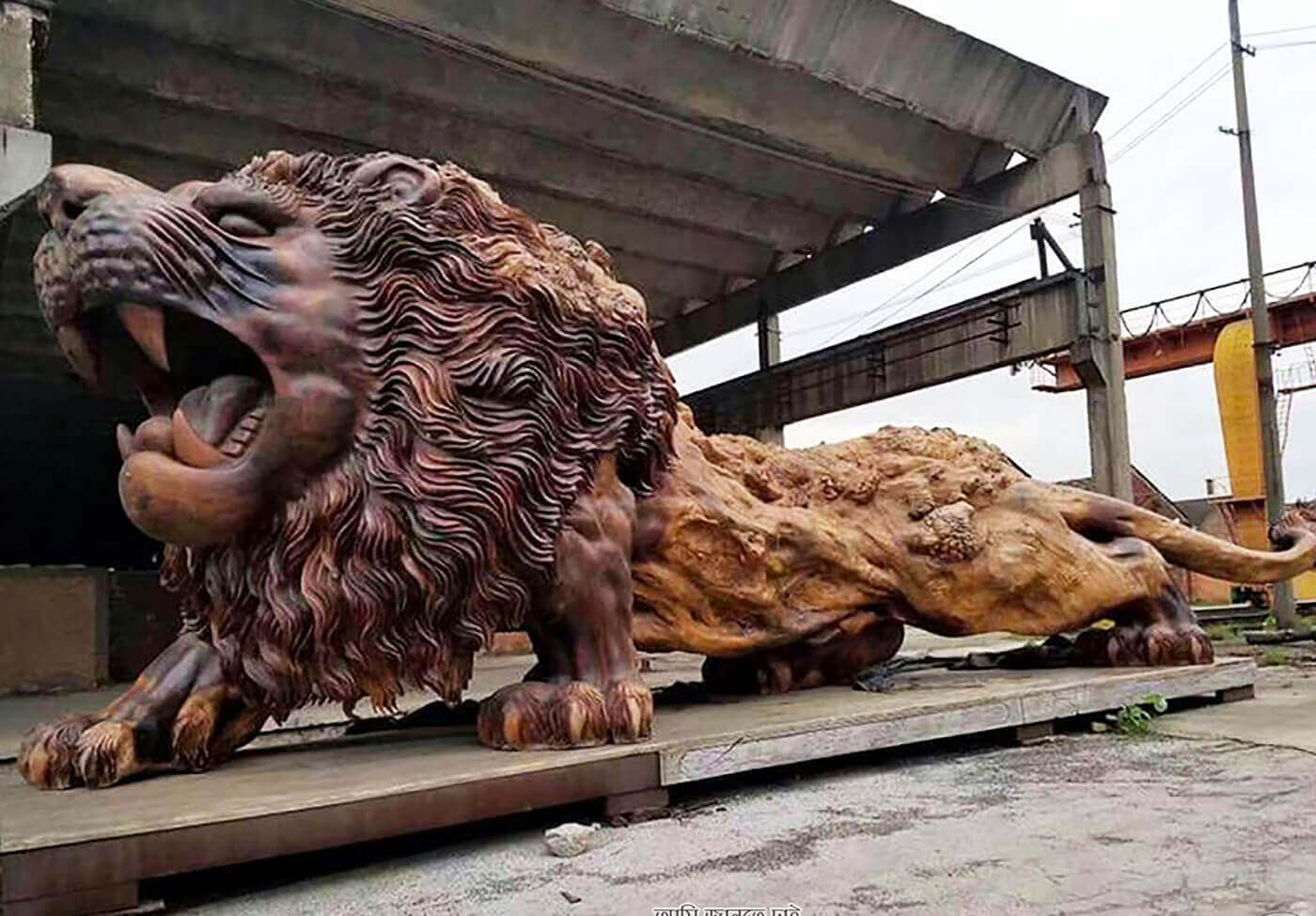 The Oriental Lion is an enormous work of art which represents a giant roaring lion. It has been carved from a single redwood tree trunk and has even made it into the Guinness Book of World Records as the largest sculpture made with this type of wood. The sculpture is displayed just in the center of Fortune Plaza Times Square, the main square of Wuhan, capital of Hubei province in China.


The Oriental Lion was carved by a Chinese architect named Dengding Rui Yao, along with his team of 20 sculptors, all committed to the project for three years. The imposing work measures 14.5 meters long, 5 meters high and 4 meters wide. It was made in Myanmar, and then transported over 3000 miles to its current location.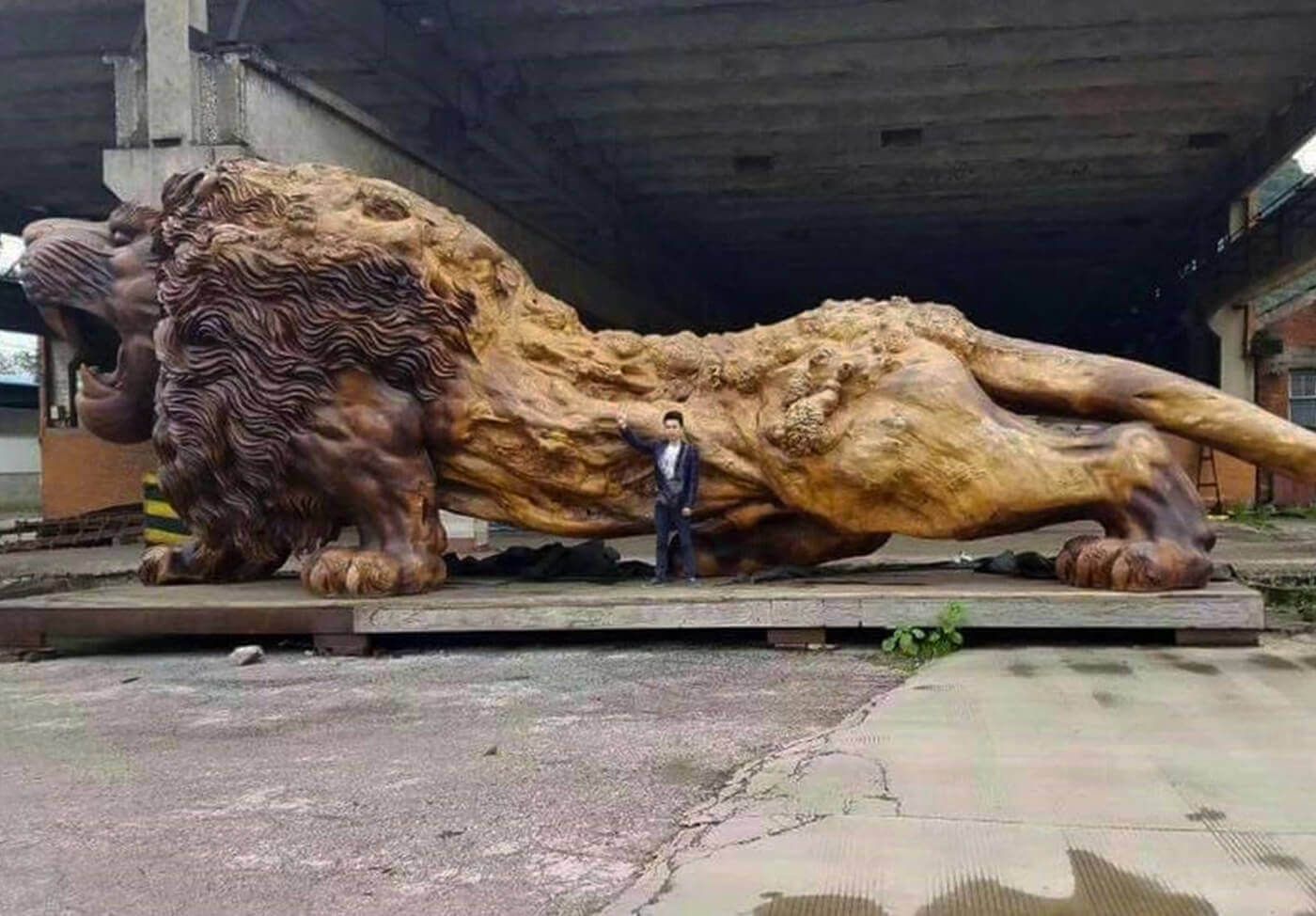 In Chinese culture, the lion represents a symbol of power. It is an animal that is able to keep away evil spirits, and for this reason it is common to find sculptures of lions just in front of temple doors, imperial palaces, official residences and places of worship.In fact, the inhabitants of Wuhan have enthusiastically welcomed the arrival of this majestic work of art, making it immediately the new landmark of the city.