Moraine Lake is an enchanting stretch of water of glacial origin which is immersed in the pristine nature of the Valley of the Ten Peaks in the Banff National Park, Canada. This is a place of stunning beauty which is surprisingly located almost 2 thousand meters high and surrounded by majestic mountains and dense fir forests.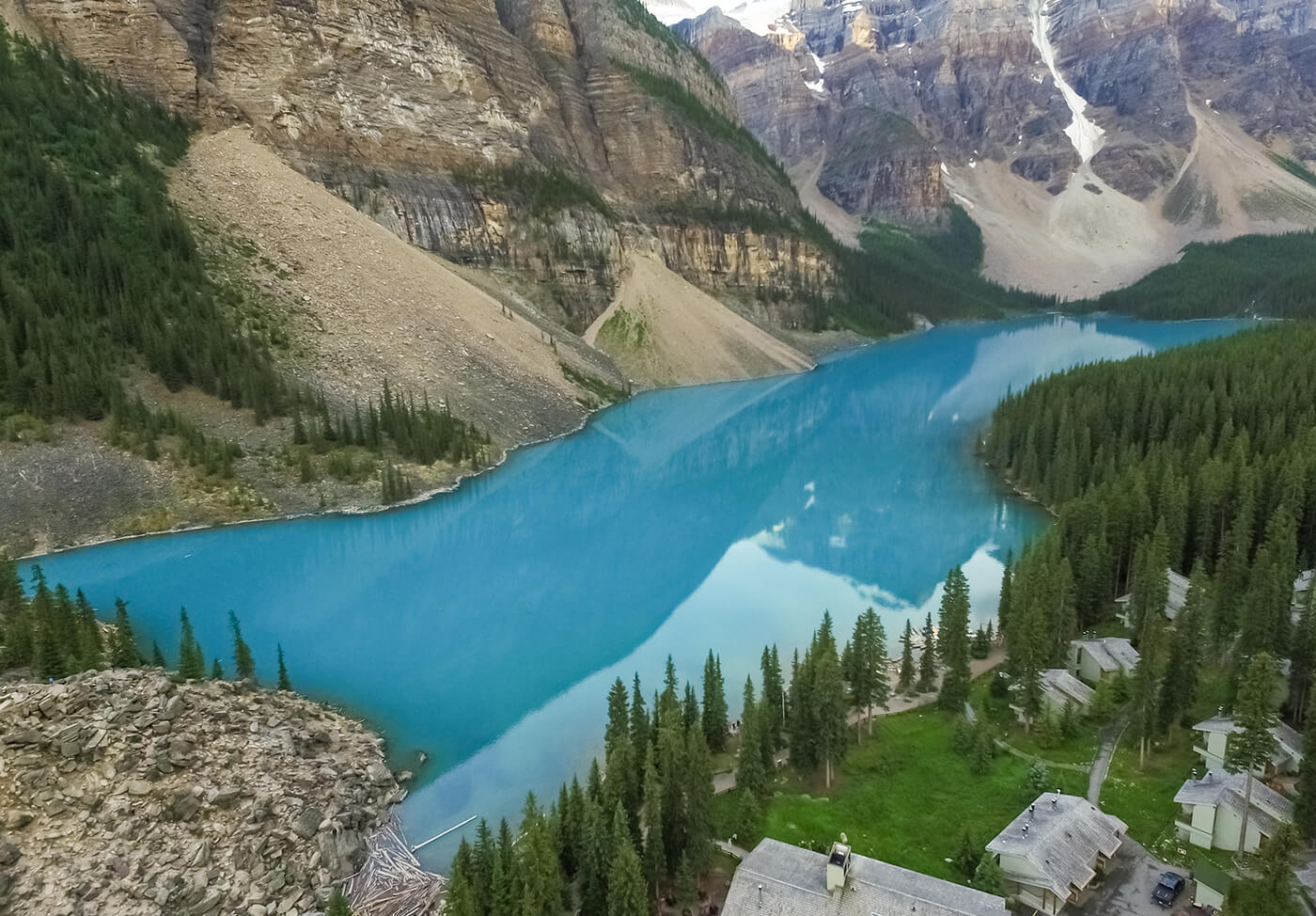 It is often called "the jewel of the Rocky Mountains" due to the scenery reflected in its waters. Its intense blue color comes from the presence of "rock dust" which are thin particles of glacial debris that flow into the lake when the glaciers melt. This is a landscape of spectacular beauty, so much so that, in the 1970s, its image was reproduced on the back of the 20-dollar Canadian banknotes.




The entire area is surrounded by beautiful trails which are accessible on foot, but it is also possible to rent a canoe to admire the entire landscape from a whole other side. The best time to visit Lake Moraine is from the beginning of July to the end of August. During the winter the lake freezes and you have to wait until the end of June to see it, when the glaciers melt completely and it returns to its landmark beauty.