Lichadonisia, also called Lichades, is a small earthly paradise located in central mainland Greece. The archipelago is made up of seven volcanic islets located about 125 miles from Athens, right in the northern Gulf of Euboea, opposite the small town of Kamena Vourla. It is a place of extraordinary exotic beauty, an enchanted and verdant corner, with golden beaches lapped by a sea so turquoise that it has been nicknamed the "Little Seychelles" or even the "Caribbean of Greece".




The archipelago was formed following a significant earthquake that occurred in 426 BC which created seven islands and many smaller rock formations which are still uninhabited and untouched by tourism. These areas of land which make up Lichadonisia are named Manolia, Limani, Megali Strongyli, Mikri Strongyli, Vagia, Steno and Voria. Manolia is the largest of the islands and the only one with a beach equipped with sun beds and umbrellas, a kiosk where you can enjoy grilled fish and souvlaki and a small natural pier where you can rent a boat or dock your own. In the sea to the west of the island, just 6 meters deep, visitors can dive without special equipment to explore the wreck of a German ship sunk during WWII. It is a paradise for divers who are lucky enough to swim alongside a small group of seals and some loggerhead turtles.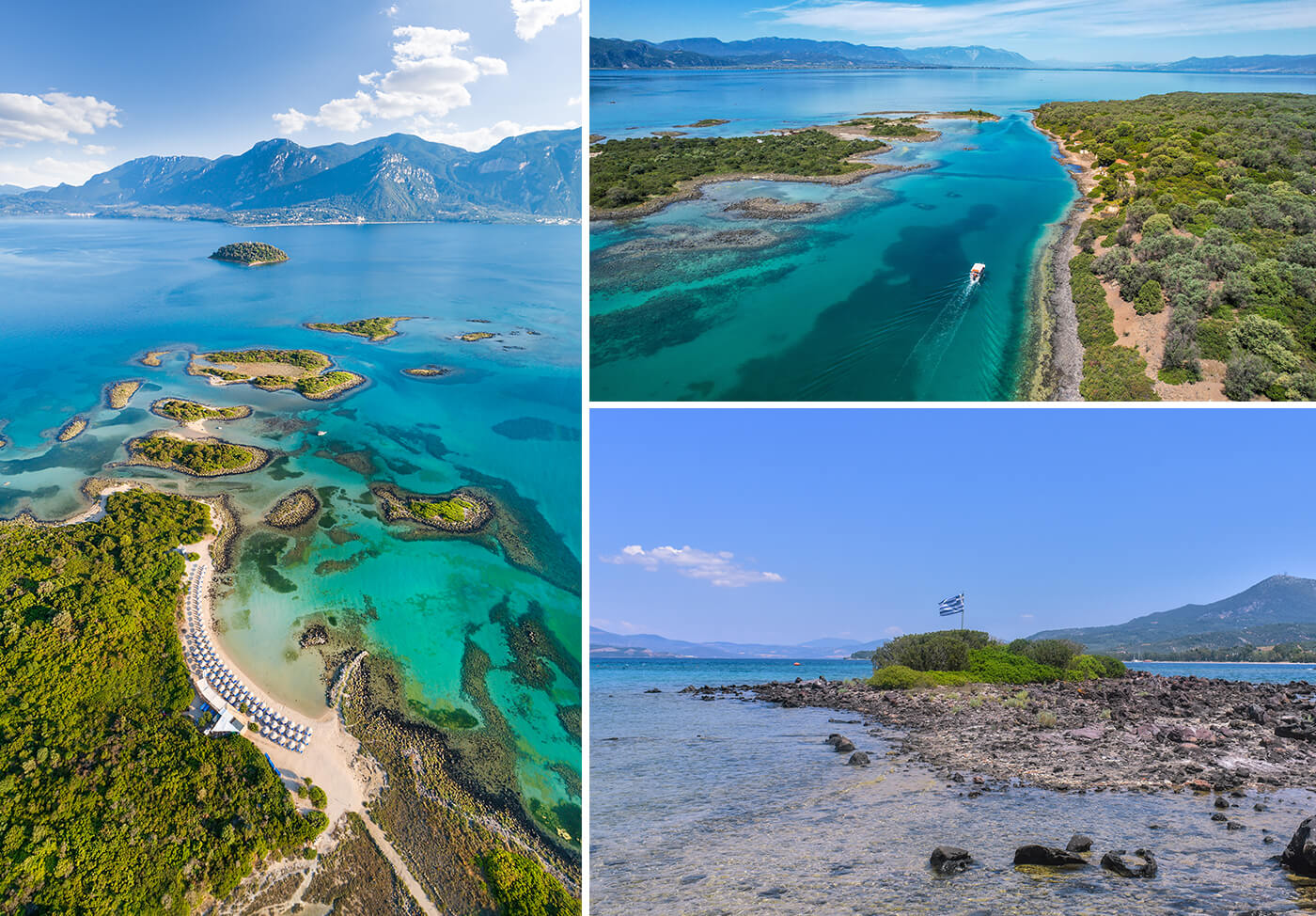 This set of islets was declared a UNESCO World Heritage Site and still maintains an uncontaminated and completely natural aspect, a real Garden of Eden completely uninhabited and reachable only by sea. The lack of hotels and ferry services connected to the Greek peninsula make it difficult to visit it independently, however, it is possible to rely on the numerous daily tours organized by each agency present both on the island of Evia and on the mainland. Guests are asked respect and help preserve the scenic beauty of this destination of peace and relaxation to keep its incredible primordial charm intact.


"The photos on this site are owned by users or purchased from image banks"