Lake Bohinj is nestled in the beautiful nature of the Julian Alps, located within the Triglav National Park, one of the oldest national parks in Europe. It is the largest lake in Slovenia, an oasis with a fairytale atmosphere that is just 30 minutes by car from the much more famous Lake Bled. Somewhat lesser known than its illustrious neighbor, Lake Bohinj is equally full of charm and unspoiled beauty.




Lake Bohinj has glacial origins and measures 4,350 meters in length and 1,250 meters in width. Its fresh and crystalline waters, surrounded by a landscape with a wild and intact character, allow you to experience unforgettable experiences in the name of authentic contact with nature. The perfect destination for relaxing, sunbathing and swimming, but above all for practicing any water activity such as fishing, rowing, diving and sailing in a kayak or canoe. The lake surroundings also offers a series of hiking trails, which can be traveled on foot or by bicycle, allowing you to explore the entire perimeter of the lake.




This little corner of paradise also boasts the presence of an enchanting medieval church dedicated to "San Giovanni Battista". The church, which houses precious frescoes from the 15th and 16th centuries, stands on the southeastern tip of the lake and can be reached via an impressive stone bridge. Also in the same area is the statue of the glorious Zlatorog, the chamois with golden horns, protagonist of a famous Slovenian legend. The lake, surrounded by the silence and beauty of the surrounding landscapes is certainly the ideal destination for those seeking peace and tranquility, a true naturalistic wonder that deserves the same attention as the most visited and crowded areas of this fascinating country.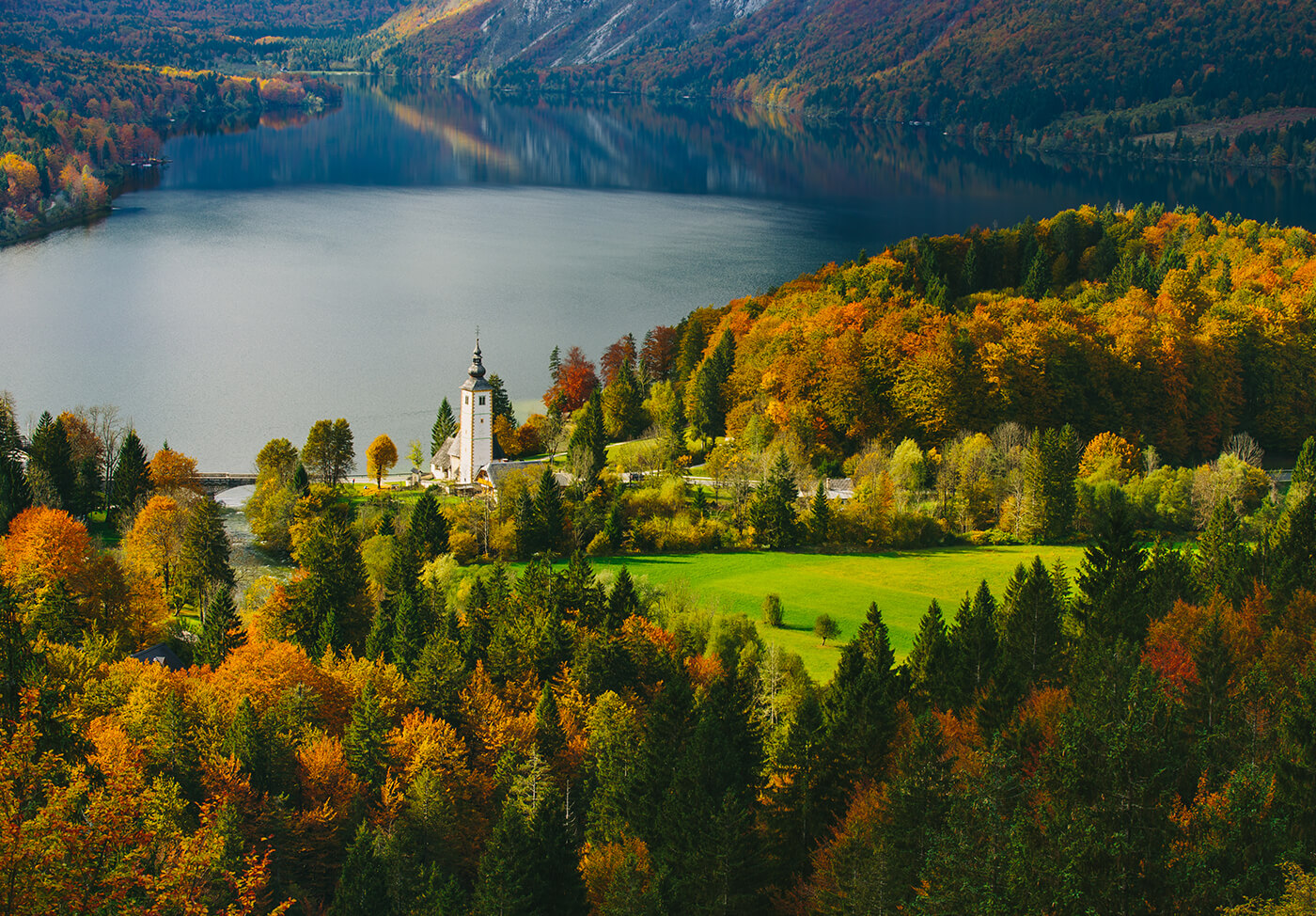 "The photos on this site are owned by users or purchased from image banks"