The Cube Houses, known by the Dutch name Kubuswoningen, are a singular architectural project composed of a set of buildings in the shape of an inverted cube. Designed in the 70s and then built between 1975 and 1977 and between 1982 and 1984 by architect Piet Blom, the houses are located in the urban area of ??Blaak, not far from the city center of Rotterdam.




The cubic houses of Rotterdam were originally conceived as a collection of "trees in a forest" as a housing complex composed of 39 apartments. Each cube is inclined at a 45-degree angle, perfectly joining its neighboring cube creating a conceptual forest. The hexagonal pillars on which they rest are arranged in an asymmetrical position, symbolizing the trunks, resembling a futuristic forest.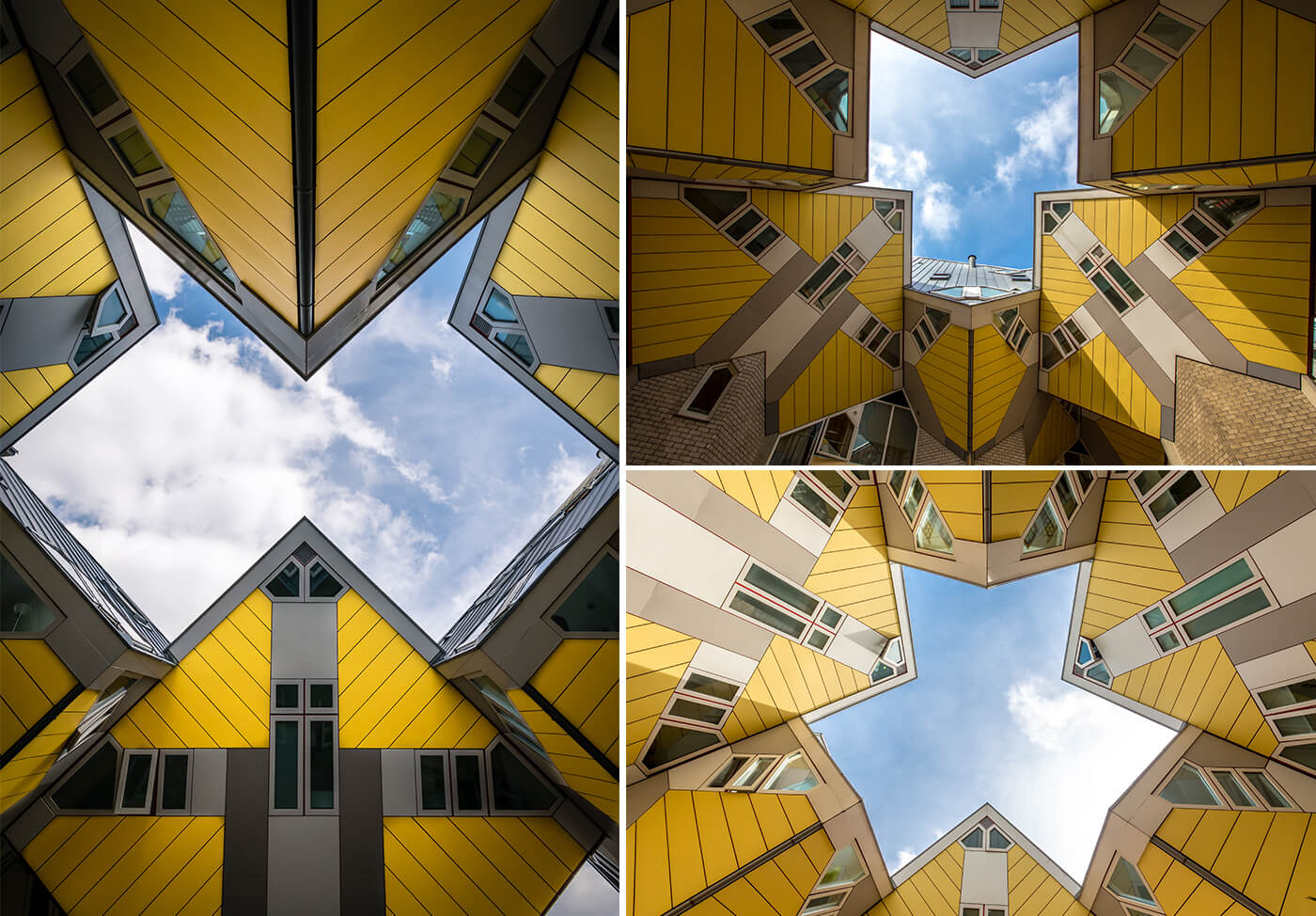 The houses reach a maximum height of 100 square meters and include an entrance hall, living room, kitchen, two bedrooms and bathroom which span across three floors. In some places the height of the walls does not exceed a meter and a half and the furnishings have been custom built to adapt them to more complicated spaces, mostly composed of corners that cannot be used. The particular slope of the rooms, bizarre geometries of the walls and the large inclined windows give onlookers a new perspective, unlike the typical reference points we are used to seeing in architecture.




The housing complex is characterized by the color yellow and also houses a space used as a house- museum called Kijk-Kubus, with an admission price of 3 euro. Most of the cubes are privately owned, but it is also possible to book a stay at the "Stayokay Hostel Rotterdam", a hostel opened in 2009.