Lake Kaindy is located in Kazakhstan, nestled in the woods of the Tian Shan mountains and just over 60 miles from the city of Almaty. Located at an altitude of about 2,000 meters above sea level, the lake is 400 meters long and reaches a depth of almost 30 meters. It is a mirror of water with beautiful colors which has become famous thanks to a series of upside down trees that grow just in the center. It is a submerged forest of spruce trees whose trunks are above water, while below water lie the branches and leaves.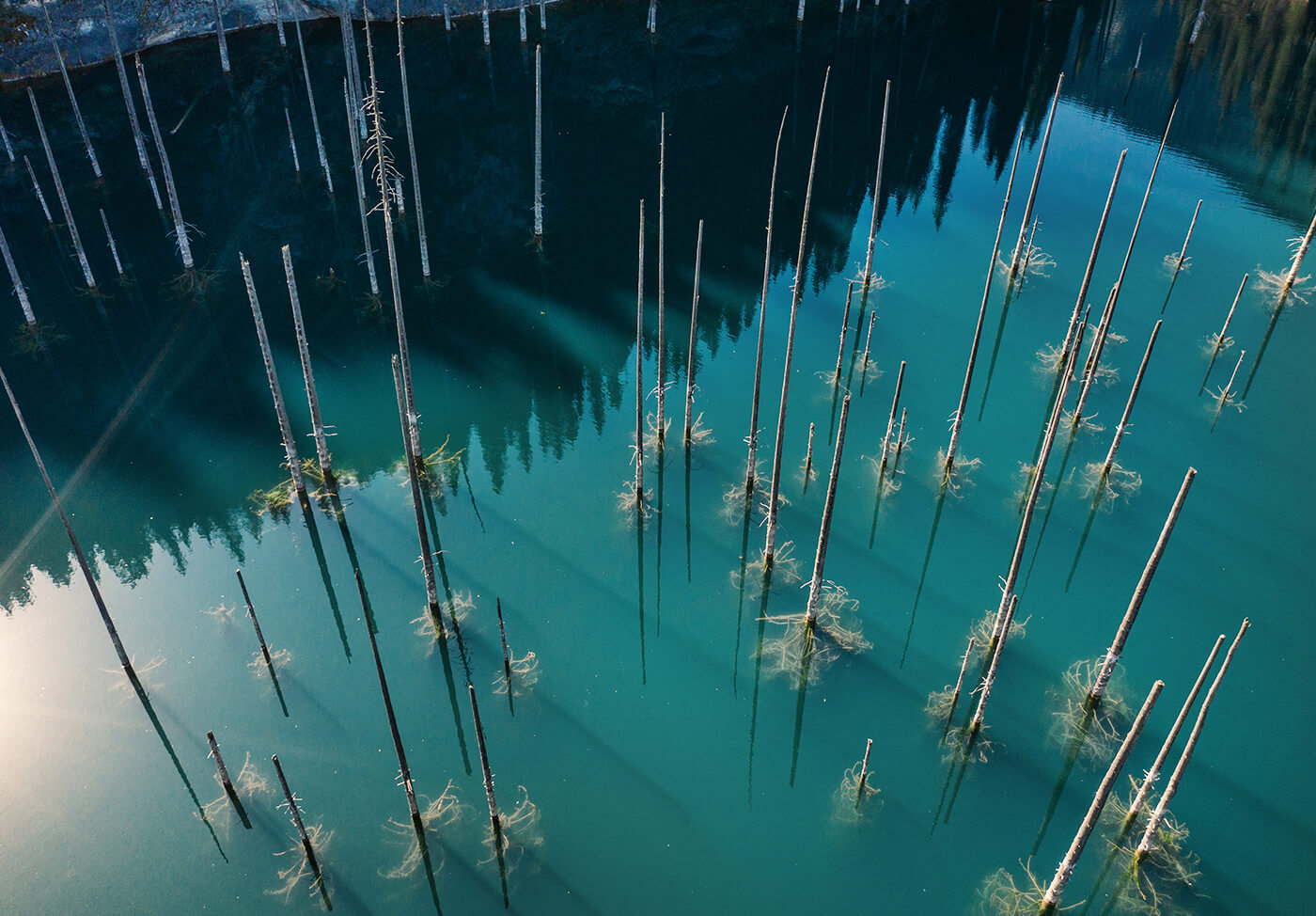 The lake dates back to 1911 when a strong earthquake definitively changed the morphology of the Asian valley. The quake, measuring 7.7 on the Richter scale, caused a limestone landslide that closed the gorge creating a natural dam, where eventually the lake then formed. The low temperature of the water trapped the trees that fell during the earthquake, preventing their normal organic decay. This created a sort of hibernation spot for the trees, and still contributes to preserving the partial integrity of a submerged and overturned forest.




Lake Kaindy is certainly one of the favorite attractions of divers from all over the world, fascinated by one of the most unusual and surreal seabeds that one can expect to admire during a dive. In the winter months, the water temperature drops below zero, while in the summer it does not exceed 42°F. The best time to visit the lake is from Spring to early Autumn, when the colors of the surrounding nature really come to life.


"The photos on this site are owned by users or purchased from image banks"