Ik Kil, also known as the "Sacred Blue Cenote", is undoubtedly one of the most evocative wonders of Yucatán, Mexico. This natural freshwater basin is surrounded by a dense tropical jungle and is located near the village of Pisté, about 2 miles from the archaeological site of Chichen Itza. With a diameter of about 60 meters and a depth of over 40 meters, it begins about 26 meters below ground level. It has garnered itself the title of the most beautiful and famous open-air cenote in the country.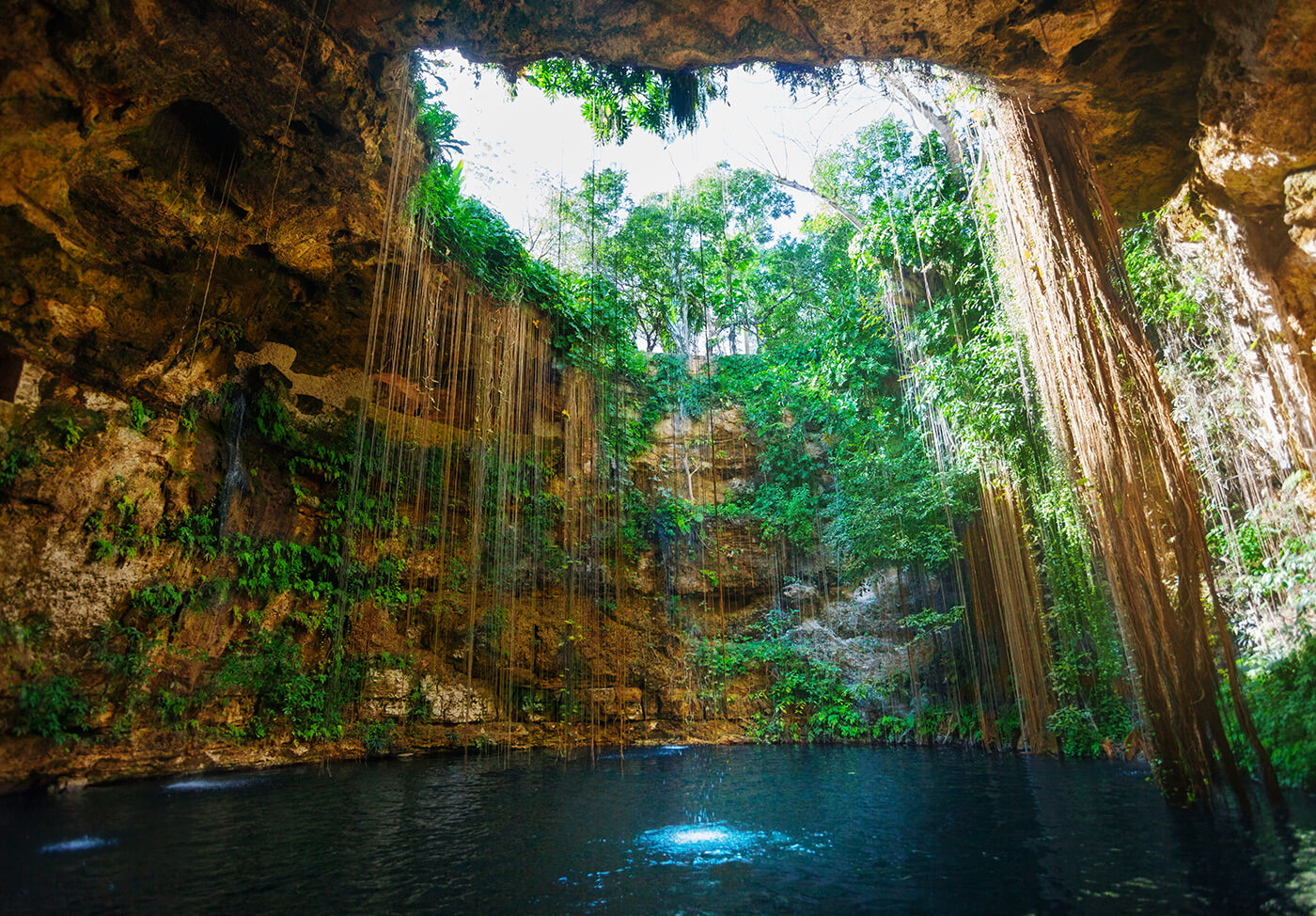 Cenotes are cavities formed by the collapse of a limestone wall into which rainwater penetrated creating these wonderful pools and lagoons perfect for diving and dipping into pleasantly fresh and clear waters. The Spanish word Cenote derives from the ancient Mayan language "D'zonol" which means "sacred well." These fantastic sinkholes or chasms, which have always been the only source of fresh water in the jungle, were revered by the ancient Mayan civilization as sacred places used in rituals of human sacrifice and prayer in honor of the rain god.

Small waterfalls flow along the side walls of the huge opening of Cenote Ik Kil. These waterfalls nourish a large number of climbing plants and lianas that descend to the surface of the water, where a myriad of small fish swim. It is an underground paradise, illuminated by sunlight and accompanied by the singing of hundreds of wild birds.




In order to reach the diving platform you have to go down a relatively comfortable staircase carved into the stone. The site is open every day of the year from 8AM in the morning to 5PM and in addition to offering a security service, it has a point for the rental of life jackets and everything else that can be used for a safe swim. It is an oasis from every perspective offering spectacular shows of light and shadow, a unique place of unimaginable beauty in the heart of the Yucatán jungle.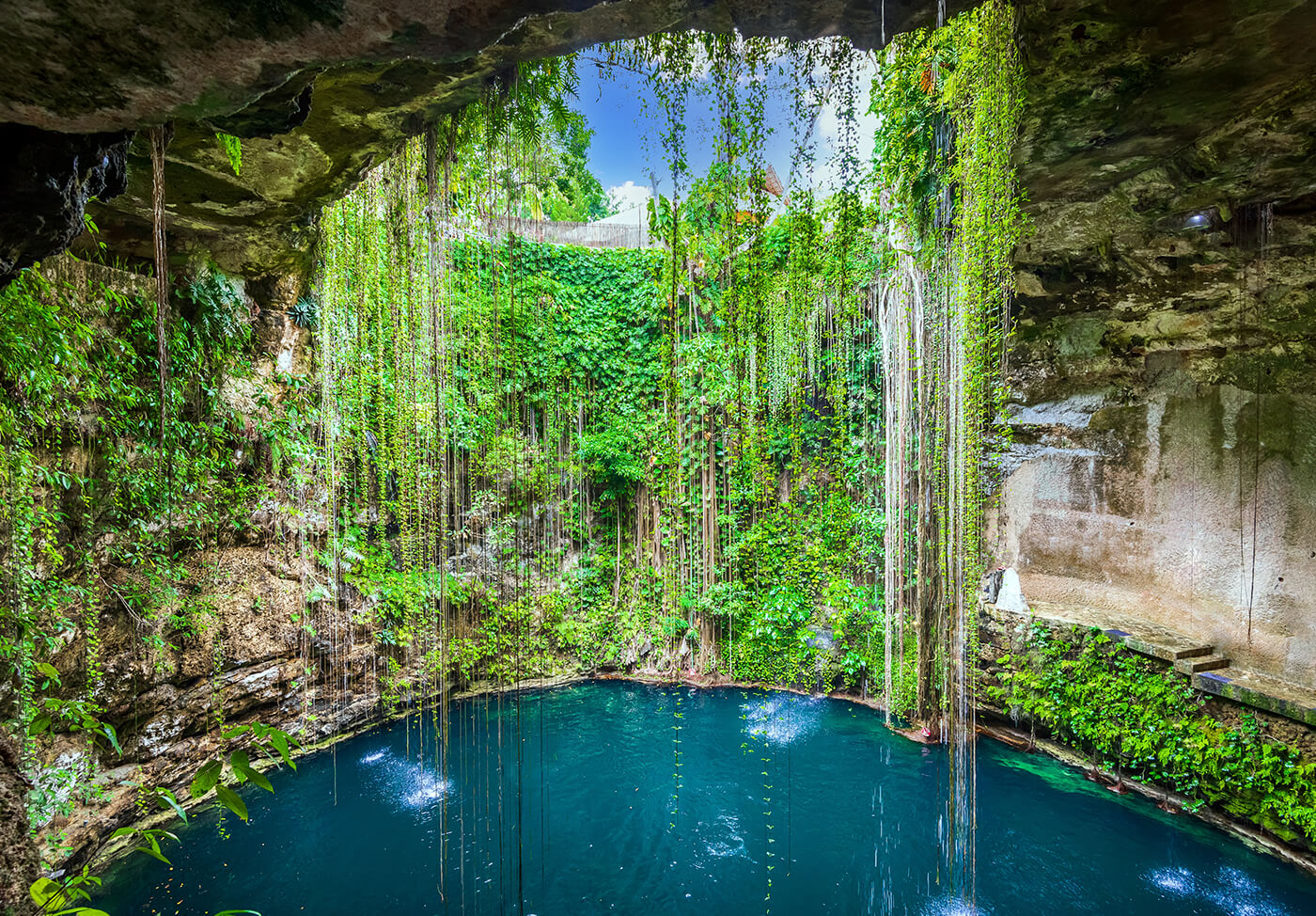 "The photos on this site are owned by users or purchased from image banks"