The Golden Rock is a 20-meter-high boulder, suspended in the void and perfectly balanced on a rocky spur of Mount Kyaiktiyo, in Myanmar. Over 2,000 years ago, a 7-meter pagoda was built on the rock, which took the same name of the mountain (Pagoda Kyaiktiyo) and where a Buddha's hair is preserved: a precious relic that according to legend is what keeps the boulder perfectly and magically balanced.
This gigantic rock, completely covered with pure gold, is one of the main Buddhist pilgrimage destinations in the country, every year thousands of tourists and devotees go to this sacred place to touch a gold leaf on the stone which shows devotion to the Buddha, and in return one receives fortune and prosperity. Unfortunately, only men are allowed the privilege to pray and touch the stone, women are not allowed to even approach it.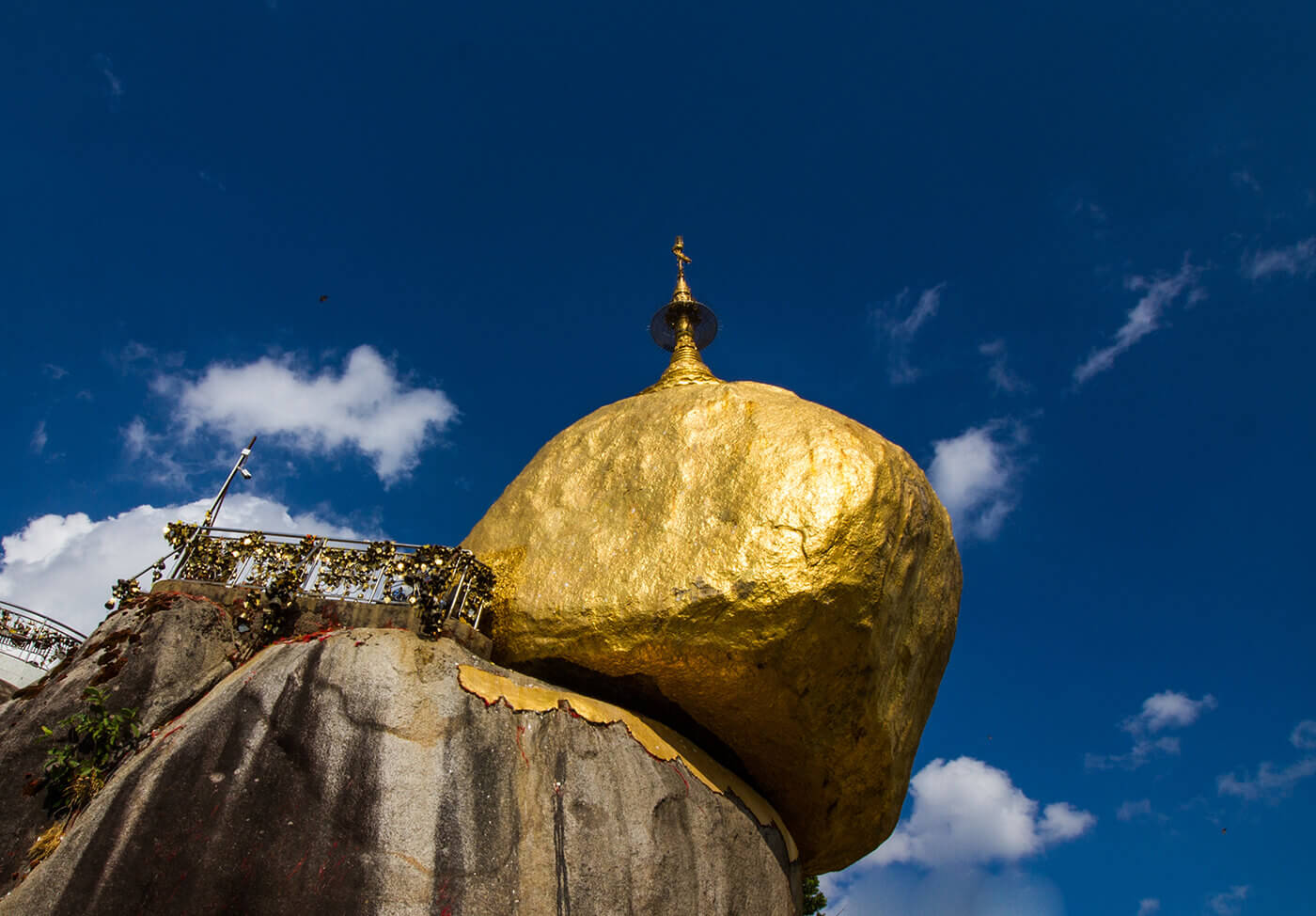 The temple is located about 1,100 meters above sea level and can be reached via a rather tiring climb. The maximum concentration of pilgrimages goes from November to March, the period in which the "Full Moon of Tabaung" is celebrated: a yearly celebration around the Golden Rock, where thousands of followers light up 90 thousand candles and burn incense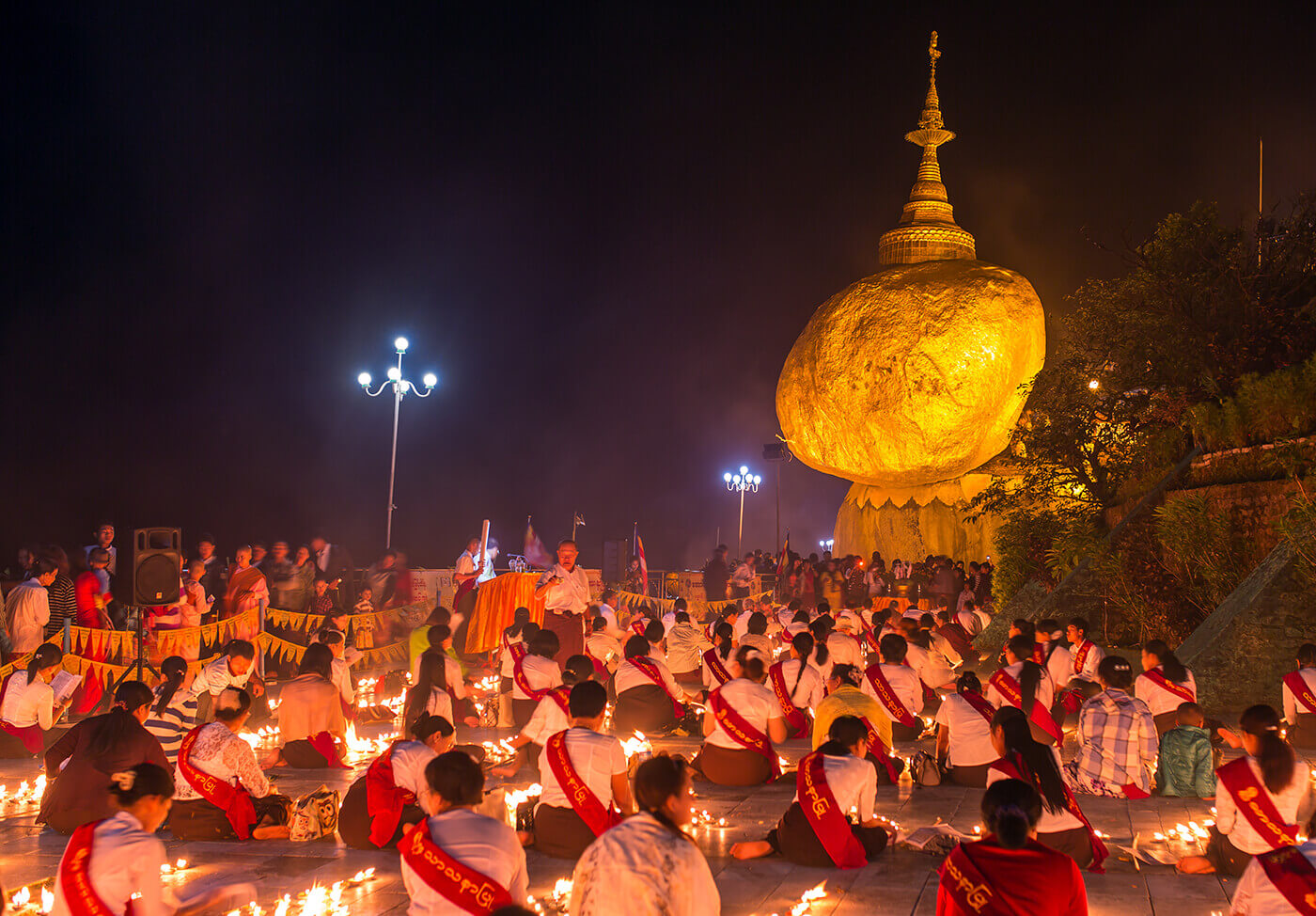 The Golden Rock is a mystical place, where poetry and magic mingle with the prayers of Buddhist pilgrims from all over the world ? a place to visit at least once in a lifetime.